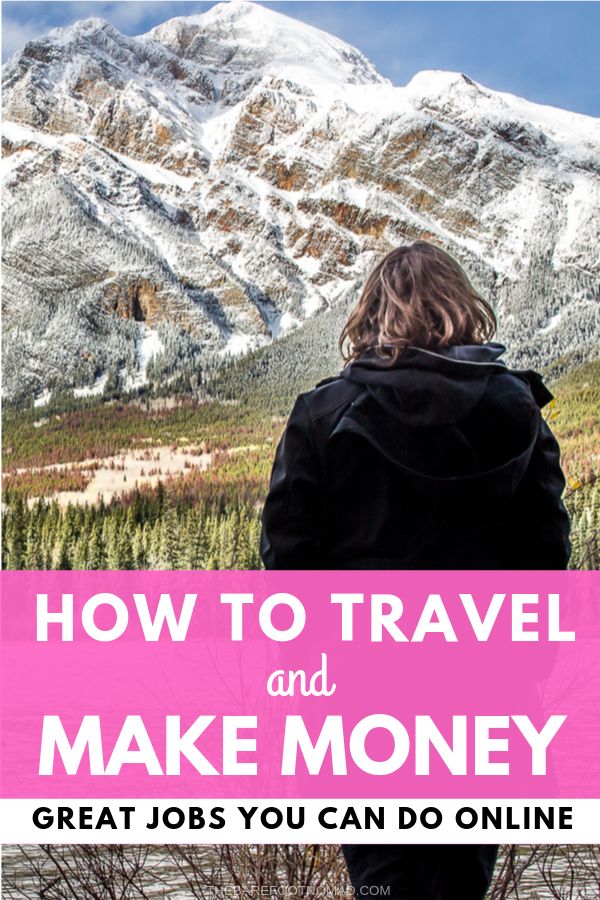 Looking for online jobs for travelers? These remote jobs for travelers let you travel the world and get paid at the same time.
A lot of traditional jobs you can do while traveling, like being a flight attendant or pilot, can take you around the world, however you can only go to specific places at specific times. They can be great options, but a job you can take with you as you travel anywhere in the world is more ideal for travelers like us.
What you'll need to work on the go.
For most of these jobs, you'll need a solid, reliable internet connection. Other than that, you should be able to do any of these jobs anywhere in the world as you travel.
Online Jobs for Travelers
How do you find the perfect online job just for you? Here's our helpful list of common remote jobs you may want to try, with information on where to find them, and how much they pay. There's so much in this list, like working with an easy essay writing service, freelance writing, online teaching and tutoring, and working as a virtual assistance. We've personally done quite a few of these jobs over the years!
Tip! To get a head start, check out Virtual Vocations job listings here.
Tip! Even before you start traveling, grab a good travel rewards credit card and charge all of your expenses to that card. Be sure to budget and pay off the card in full every month, and then use those travel rewards towards your future trips.
Freelance Writing
Freelance writers are hired to do all kinds of writing tasks. This is one of the most flexible telecommuting travel jobs out there, but unfortunately the pay can be quite variable. Sometimes the work involves writing articles for online or print publications. Sometimes, it's copywriting or ghost writing.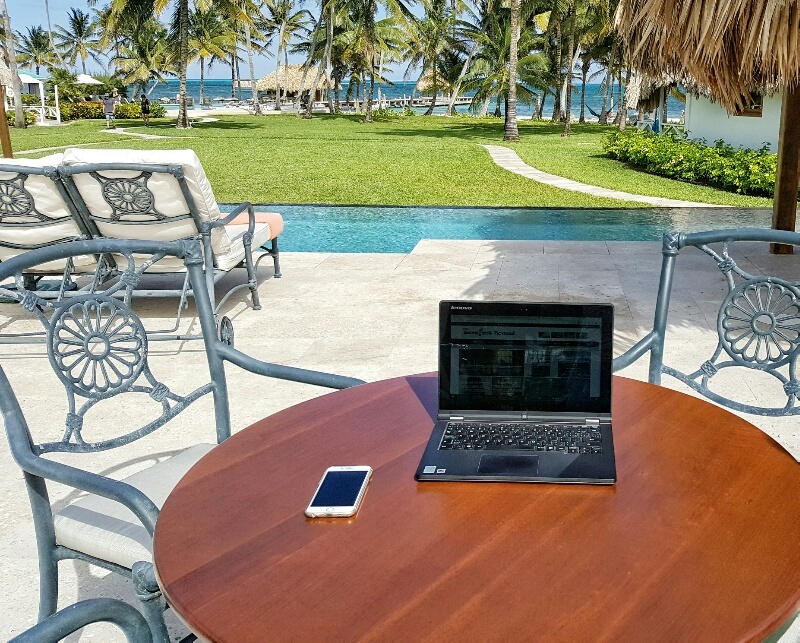 How much does Freelance Writing pay?
Writers can make anywhere from 10 cents a word to two dollars a word depending on the project and the niche. Generally, if you can find a solid niche, and establish yourself as an expert and get repeat clients, you'll get paid more. On the flip side, a new writer with no experience, and no subject expertise may struggle to get clients and get paid.
As a travel blogger, I occasionally pick up some freelance travel writing, but I've found that it's difficult (even with experience) to get higher paying travel writing jobs (as in 50 cents a word or more).
Where can I find Freelance Writing opportunities?
If you're interested in freelance travel writing, there's a helpful article from travel bloggers Goats on the Road post on travel publications and how much they pay here.
FlexJobs
is a good place to look for freelance writing and other remote jobs.
FlexJobs
is a bit unique in that it screens employers for you. FlexJobs comes with a small, flat monthly fee, but they also vet all of the job opportunities, meaning that there's a lot less spam to wade through.
FlexJobs is one of the top job boards for remote work, but there is a monthly fee (about $14.95 USD a month).
I've gotten jobs from Upwork (formerly Elance) before, but I find that there's so much competition that buyers tend to go with the cheapest quote, so I stopped using it.
Freelance Writing Jobs is a marketplace for freelance writers. ProBlogger Job Board also has jobs listed for legitimate blogging opportunities.
You can also get jobs in the academic arena, with essay services, paper writing services and the like. Many of these services offer academic editing jobs as well. Writers and editors are needed at many academic levels, from PhD and masters level, to college level.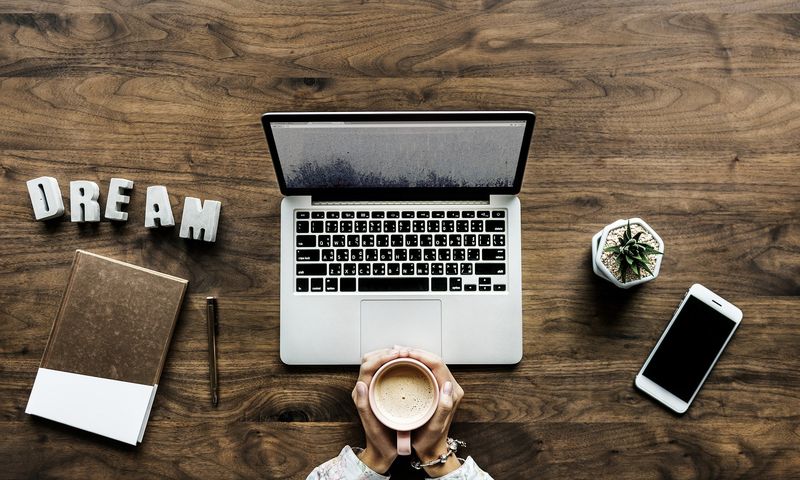 Technical or Medical Writer
I've included technical and medical writing as separate from regular freelance writing because the pay is much better, and different skills are needed.
I worked as a technical writer for over 10 years before transitioning into blogging. For the last three years of that time, I worked mostly online as a technical writer as our family traveled around the world.
Technical writers create user guides, manuals and training materials (among other things) on technical or scientific subjects.
Most technical writers have a university degree, but it's not required, especially if have either a certificate in technical writing or if you have education or experience in technology, science, or a medical field. To do well, you'll need the rare combination of medical, scientific, or technical knowledge, and the ability to communicate technical information clearly and concisely. A certificate or some training in technical communication, or experience as a technical writer, is almost always required.
Technical writers can work for IT companies, pharmaceutical companies, scientific journals, and really any company that requires professional technical training material or standard operating procedure documentation.
How much does it pay?
Most technical writers earn $30 to $50 an hour, but if you have a specialized skill you can earn more. As a senior technical writer, I was earning over $70 an hour when I quit around six years ago.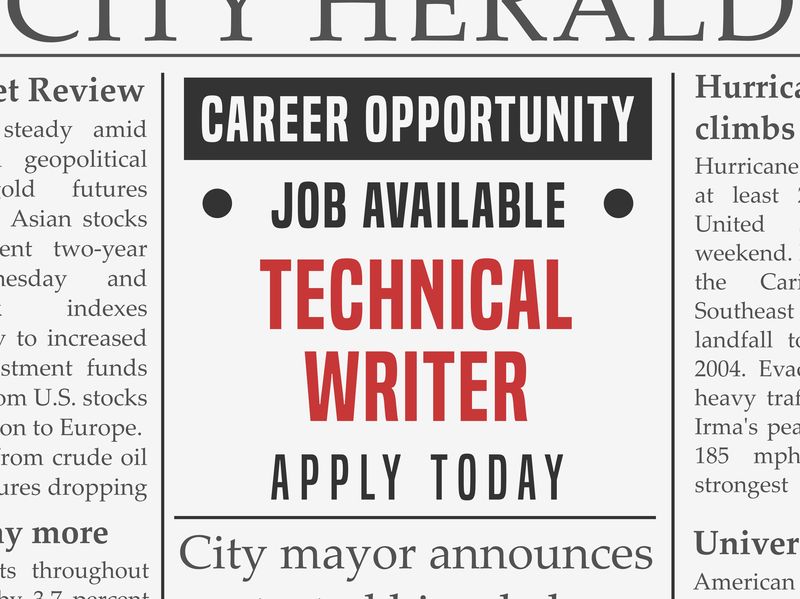 Where can I find opportunities?
For technical writers, the Society of Technical Communication (STC) has a job bank, but you'll need a membership to get access. I was a member of the STC for about 10 years before I moved into blogging. You can get a student membership for $75. Local branches of the STC also post local job opportunities.
Travel Blogging
Travel blogging often sounds like the ideal online job to travel and work at the same time. In some ways, it is one of the best jobs you can travel with. There's a lot of freedom to travel while you're building a blog.
The main issue is that it takes most people quite a while to make a living wage from their blog. We'd estimate it takes most people about a year of hard work and blogging before you make any real income (and by real, we mean around $1,000 USD per month). We also know a lot of bloggers that have quit blogging since their expenses eventually outweighed their earnings.
We can also tell you from experience that travel blogging is a lot harder than it looks on the surface. You need to have skills in writing and editing, website maintenance and design, building a brand, sales, marketing, social media, networking, photography, video, affiliate marketing, and a solid business acumen.
To get started, check out the free resources on blogger Sharon Gournay's website, Digital Nomad Wannabe and her Facebook page. She also sells a course called Build Blog Freedom that gets great reviews, but you can learn a lot from her free content.
How much does it pay?
This is a tough one. A brand new travel blog can actually cost you money in website hosting and website domain purchase fees. On the flip side, many successful bloggers clear six figures a year. This study by Two Monkey's Travel Group has a lot more information. Nomadic Matt also offers a Superstar Blogging course. I've taken the photography course through him, and really loved it.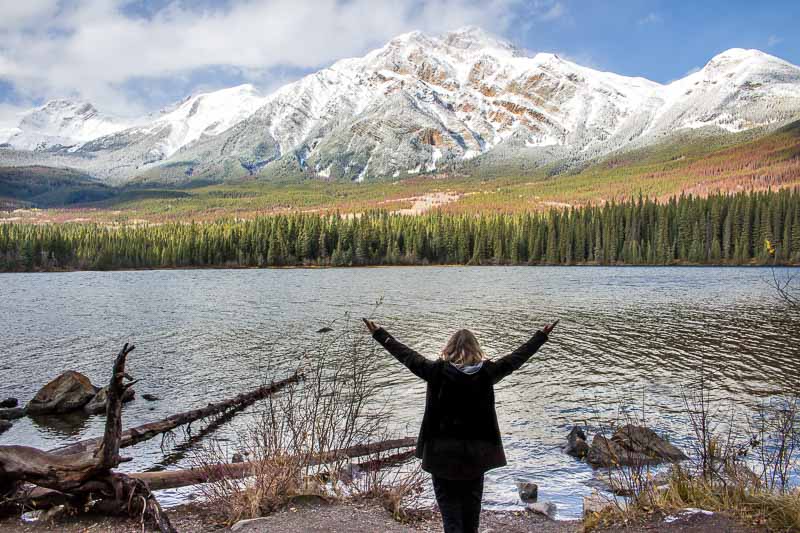 Virtual Assistant
A Virtual Assistant (VA) is essentially an online assistant. VAs do a variety of tasks like bookkeeping, online research, email management, travel planning, scheduling, lead generation, and general research. Honestly, the tasks a VA can do are endless. Some work specifically on a skillset, like Shopify VAs and others are more generalized.
As a travel blogger, I've hired a VA to do research, social media scheduling, and creating graphics.
How much does a Virtual Assistant make?
Typically $12-$30 an hour depending on your skills. VAs can work on an independent freelance basis or they can be hired as a salaried employee.
Where can I find Virtual Assistant opportunities?
Capital Typing is an outsourcing company that provides virtual office services, but we've read reviews that pay is on the low side. There are also plenty of VA jobs listed on Upwork.
Social Media Manager
Social media managers create online content, schedule posts on social networks and engage with people online.
How much does a Social Media Manager pay?
Usually $16-$40 per hour. If you have solid references, experience, and a skillset in a specific social media platform like Instagram or Pinterest you can earn on the higher side of that range.
Where can I find Social Media Manager opportunities?
FlexJobs, Virtual Vocations, and Working Nomads are all great resources to find freelance jobs for travellers and salaried social media management positions.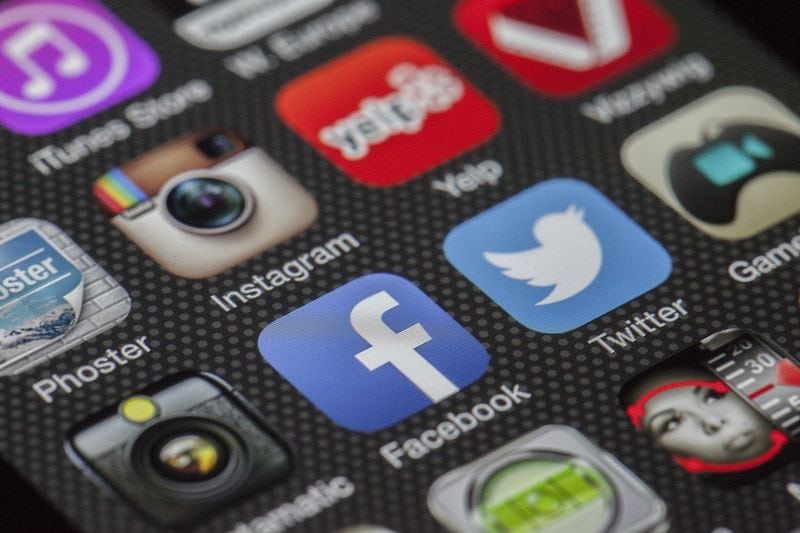 Online ESL Teacher
Teaching English to students in other countries is in high demand. Many schools prefer native English speakers and choose to hire people to teach via video calls to ensure English is their mother language. Online ESL teachers need to work in the same time zone as their students.
Generally, you'll need to be a native English speaker, and most require a bachelor's degree. Being fluent in another language isn't often required but it will help with dealing with students whose primary language isn't English.
How much do Online ESL Teachers make?
Typically $14-$34 an hour.
Where can I find online ESL opportunities?
VIPKids is probably the most popular online ESL company. Teach Away is another option.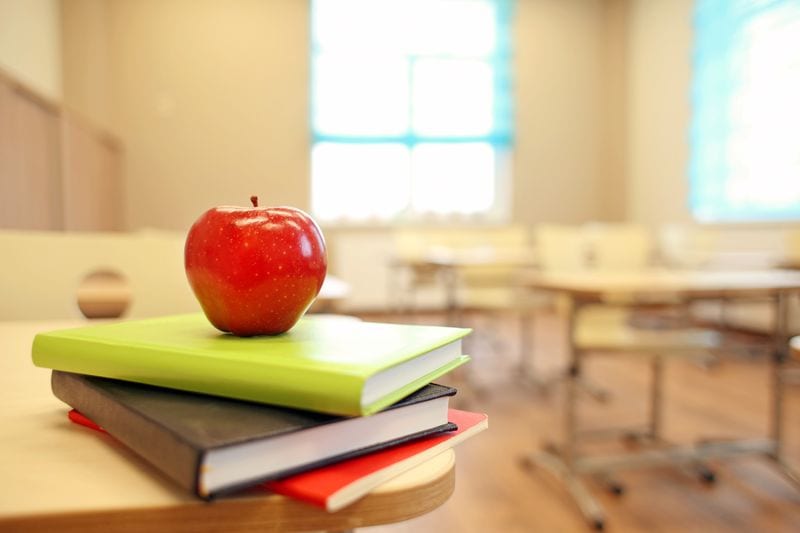 Online Tutor
Similar to online ESL teaching opportunities, online tutors can work via Skype or other messaging apps with students in a variety of subjects. Test prep tutors or GMAT, GRE, TOEFL, SAT, and ACT tests are in high demand but often require a bachelor's degree and high scores on the test you're tutoring.
To be considered for the role, you'll generally need to be a university graduate or be enrolled in a four-year degree program.
How much does being an online tutor pay?
Hourly wages can run anywhere from $15-$100 per hour.
Where can I find online tutor opportunities?
Chegg Tutors and Tutor.com hire tutors to do online tutoring sessions. Magoosh hires tutors for GMAT, GRE, TOEFL, SAT, and ACT tests.
Editor
An editor improves writing quality for writers and media companies. Editors can do everything from proofreading for minor grammar and spelling mistakes to substantive editing that essentially rearranges blocks of text and changes meaning.
How much do Editors make?
The amount fluctuates but editors salaries typically range from $17-$43 per hour. Editors in a niche like science, technical, or medical writing tend to earn more since they typically require a similar background.
Where can I find Editor opportunities?
HigherEdJobs offers positions in resume writing, technical writing, and text editing. American Journal Experts hires remote editors as well. Scribe Media also hires online editors.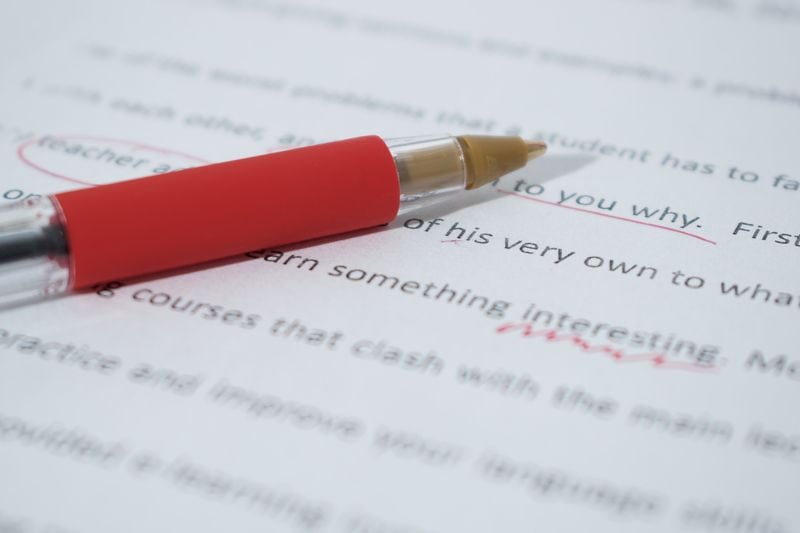 Data Entry
Data entry is entering or updating information into a computer program. Often this takes the form of filling out spreadsheets or filling out forms. It is one of the easiest remote jobs to find online, and doesn't require a lot of experience or education. The downside is that it doesn't pay all that well either.
How much does Data Entry pay?
Pay varies widely based on the scope of the project, but typically you can expect to make anywhere from $11-$16 per hour doing Data Entry.
Where can I find opportunities?
Amazon Mechanical Turk (MTurk) is a marketplace for work that requires human intelligence. For example, you may be asked to go through a spreadsheet and delete duplicate information. Pay can be low, but there's a lot of work here.
You can also find opportunities through SigTrack, which offers opportunities to process voter registrations and petition signatures.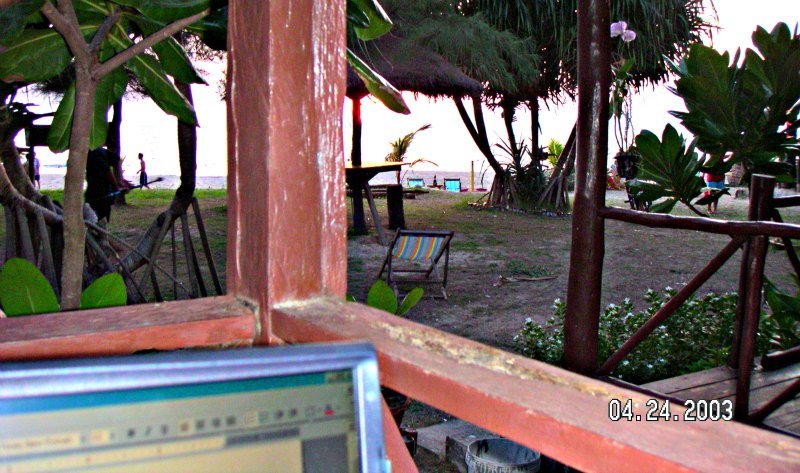 Search Evaluator
A Search Evaluator is usually given a list of different phrases and words and is asked to enter them in a search engine to determine if the results match what is expected. For example, if your search for The Big Apple gets results for Ambrosia Apples, and not New York, then there's a problem with the search results. Other projects may involve looking at advertisements, images, and text and then writing a detailed description.
How much does a Search Evaluator make?
Search Evaluators usually make around $13-$18 per hour.
Where can I find Search Evaluator opportunities?
Appen Butler Hill is an international company that contracts social media evaluators to test various social networks.
Day Trading or Investing in Stocks
If you know what you're doing, you can make an income traveling the world and investing in stocks.
I've dabbled in this myself, doing some day trading, and buying and selling options. The problem I found is that trading is a complex skill that needs to be developed and practiced. You'll need to spend a fair bit of time learning (as in, thousands of hours). Even so, there are computer algorithms that are lightning fast that you can't even begin to compete with, especially in options trading.
There's no get quick rich easy pill here, and beware of anyone who says so.
Transcriptionist
Transcription involves listening to an audio or video recording and typing the contents up into a document.
However, as computers become more capable of transcription, these types of general transcription jobs are starting to die out, but legal and medical transcriptionists are facing less competition.
The bottom line is this: If you're a general transcriptionist, without specialized skills, you'll likely have trouble making a good income online.
How much does a Transcriptionist earn?
$11-$22 an hour with legal and medical transcriptionists making more.
Where can I find Transcriptionists opportunities?
Birch Creek Communications hires legal and general transcriptionists. You can also find work at Net Transcripts.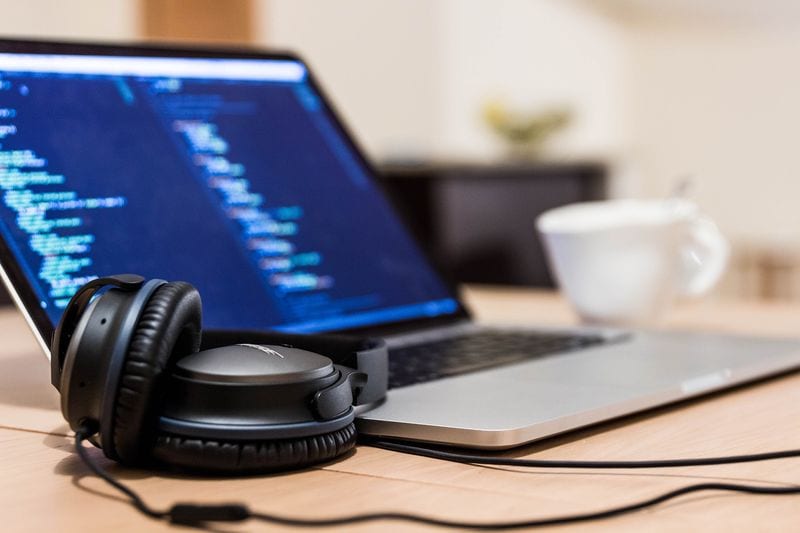 Online Customer Service Representative
Online customer service representatives interact with customers on behalf of companies. Essentially they behave just like customer service employees do when they're in a store except this is done online. They answer questions about products and services, respond to customer comments, and process returns.
How much do online customer service representatives make?
Anywhere from $12-$20 per hour.
Where can I find online customer service opportunities?
Online customer service jobs are some of the most common jobs to find for remote workers. Sykes.com is a virtual call center provider that hires remote workers. Working Solutions also offers a variety of jobs including telemarketing, remote agents, and tech support.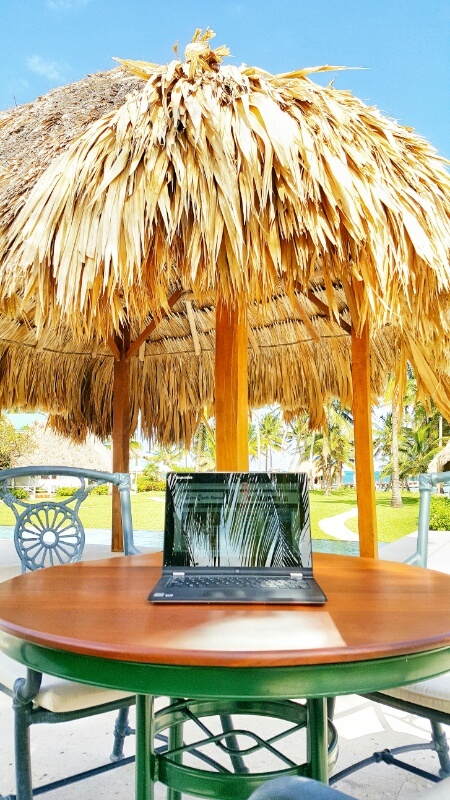 Website or App Testing
Companies pay website design teams to ensure that their sites are running smoothly. If the company loses visitors due to complicated designs, poor navigation, or bad content, then they're losing customers. Website and app testers create objective reviews of the website to ensure everything makes sense from the customer's point of view.
How much do website of app testers make?
Test are generally paid via PayPal per test, so pay varies a lot. Like online surveys, this may be better for occasional cash rather than a full time job.
Where can I find opportunities?
User Testing hires remote workers to tests various websites. UserZoom conducts website usability tests for desktop and on phones. The actual user-testing panel aspect of Userzoom is actually called Intellizoom.
Do you have any great ideas for online only jobs outside of these or our 45 jobs you can do around the world post? We'd love to hear from you below.