Every summer, we jump in the car and hit the road. Without really planning it, we often end up road tripping across most of Western Canada.
We typically do the 3 1/2 hour run over to Vancouver a few times a year and every summer we drive from Kelowna to see friends and family in and around Calgary, Alberta and then often over to Winnipeg, Manitoba and back.
That's a lot of miles. A lot of miles.
On top of that, we've taken extended road trips in Canada's Yukon territory, through Spain and Portugal and around Costa Rica, Mexico, the US, Australia and New Zealand.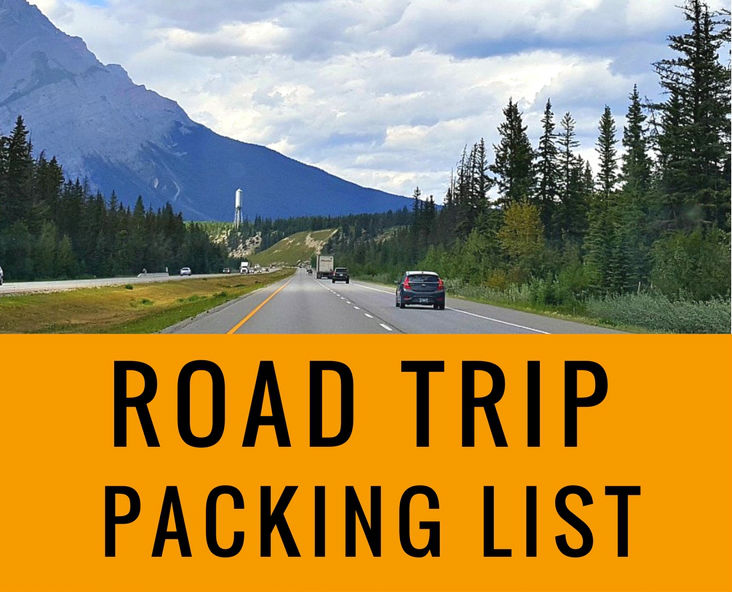 You learn early on that, as a Canadian, it's pretty hard to avoid the long road trip.
Since we live in a country that's a whopping 5514 km (3,426 miles) across, add that to all our international road trips, and you could say that we've seen a lot of highway, whether solo, as a couple or, now, as a family of four. In all those miles, we've learned the art (and science) of staying comfortable and happy on the road, which we've translated into a road trip packing list that we use and love.
Tip! Want the printable road trip packing checklist? Scroll to the end of this post!
Our Essential Road Trip Packing List
When you pack for a road trip, you have the luxury of a lot more room than in your carry on. That translates directly to being more comfortable, and enjoying your trip more. Plus, you don't need to eat airplane food or in overpriced airport restaurants, so that's an instant win.
First, I'll to start with the absolute essentials, and then move on to detailed hacks for snacks, clothing, safety gear, entertainment, and odds and ends that make road trip travel so much better.
Road trip essentials list
These are the things that we wouldn't consider leaving home without.
Snacks and drinks (see below for a full list)
Smartphone with GPS (we use Google Maps)
Clothes for your trip and favorite summer destination. For our driving time, we like clothes that are comfortable for travel, but that also look good during pit stops. Charles does most of his trips in a soft, cotton tee shirt.
Old school paper map. Even with a GPS navigator or a portable WiFi hotspot, at some point you'll likely be without service and it's possible Google Maps doesn't have the area mapped out.
Copy of car insurance and registration
Drivers license
A suitcase or backpack. We like backpacks, because they're easier to pack around in a car trunk, easy to carry into a hotel, and can double as a hiking pack. If you're hiking or walking a lot with your pack, make sure you choose a good travel backpack that's comfortable to carry.
Gadgets and gear
Phone. Preferably a smart phone.
Smartphone apps. We make sure we have Google Maps and Google Translate installed at all times (especially internationally), and really like WhatsApp, FaceTime and Google Hangouts for staying in touch with friends and family.
GPS. These days we primarily use Google Maps on our smartphone, but it does have some disadvantages. Specifically, we find the Google Maps directions aren't great at giving lane directions. We also find that Google Maps driving directions aren't always up to date in some areas of the world, like we found this spring in Quito, Ecuador. In those cases, we may have been better off using a dedicated GPS unit like a Garmin Navigator with up to date maps.
Tip! Google Maps lets you download offline maps in case you don't have data or WiFi at your location. We make sure we pre-install maps for every major place we plan on being so we never get caught somewhere having to hunt down free WiFi.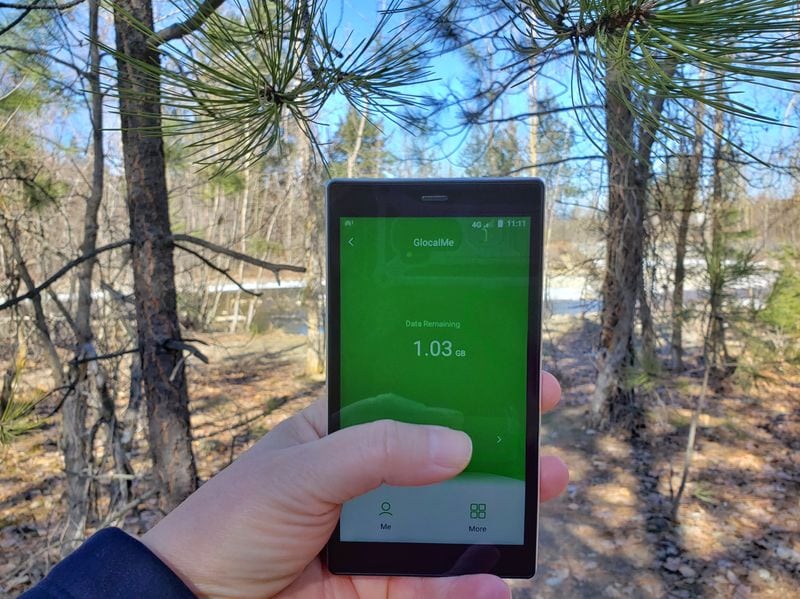 Portable WiFi or cellular data plan. Our new favorite road trip gadget is our Glocalme portable WiFi device, which lets us stay WiFi connected almost anywhere in the world. It's especially great for road trips as up to six devices can connect. Check out our review of the Glocalme here. Click here to see prices now.
Phone mounts. Having a permanent spot to hold and charge our phone while travelling helps keep the clutter down and makes sure it's always accessible.
Camera. You don't want to miss out on capturing all that road trip fun! We use our smartphone cameras for most shots.
Tablets or iPods for passengers (optional). We always joke that it's 1984 on our road trips, which are filled with books on tape (they're actually audiobooks on a USB stick but we still call them books on tape), games of I Spy, and lots of old fashioned staring out the window. That said, some road trips are longer and more tedious than others, and at the end of the day, we often let the kids take a break by watching a movie or playing games. We love that you can now download movies and TV shows to watch on Netflix when you're offline.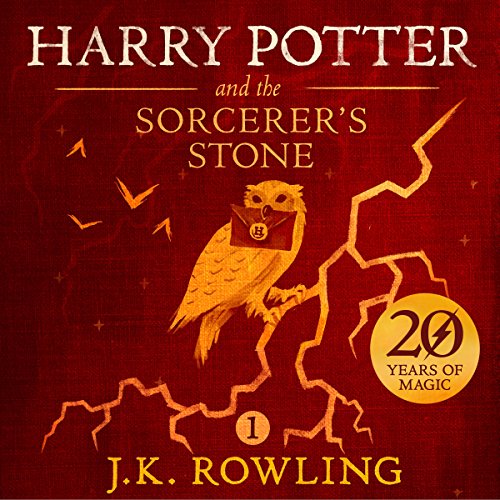 Audio books. These are a fantastic way to keep the entire car entertained. See audio books and prices here. 
The whole family really loved the Harry Potter series narrated by Jim Dale and the 20+ hour car ride to visit family out East seems to fly by now.
Looking for some great audiobooks? Check out our list of the top audiobooks for road trips here, and our special list of the best family audiobooks for the road here.
Clothes for the road trip
We always pack swimsuits and towels, no matter where we travel. We never know when we'll run across a fantastic hidden hot spring, or beautiful hotel pool.
I've learned that the most important thing is to pack comfy clothing for your trip. I love women's relaxed cargo pants or yoga pants. Being uncomfortable during a long car ride is its own special form of torture. Other clothes that are essential are:
Shirts
Pants
Underwear
Pajamas
Road trip snacks
Over the years, we've learned that some foods are better suited to road trips than others. We try to avoid anything especially stinky or messy, and aim for healthier snacks. We do stop for food occasionally, but it's nice to have some snacks in the car for when you feel like munching on something but don't want to stop.
Cooler with ice. We like a soft sided cooler, since it's easier to fit in the car, and is more comfortable when you're sitting beside it. It also folds down so when it's empty it's easier to store out of the way.
Tip! We like to use ice packs rather than ice cubes in our cooler when we travel since it cuts down on mess and hassle. Frozen water bottles works as well just make sure they're not totally full when you freeze them or they'll explode.
Bottles of water
Juice boxes
Fresh fruit and veggies. If we have a chance before we head out, we prepare fruit and veggies like pre-cut watermelon, grapes, blueberries, and snap peas, and store them in plastic storage containers. I really like these Rubbermaid Easy Find Lids containers because they stack well and they're sturdy.
Apples and oranges. We keep these whole and in the cooler.
Tip! One food we never take on a road trip are bananas. Let's just say that once you've driven 1,000 miles in a hot, enclosed car that stinks like over-ripe banana peel, you never want to do it again.
Cheese sticks (in the cooler)
Nuts or trail mix
Dried fruit or fruit roll ups
Granola or protein bars
Pretzels
Candy. OK, I know I said that we try to eat healthy on a road trip, and we do. That doesn't mean that we don't indulge in a few tasty treats once in a while. Our favorite on the road snacks are Fuzzy Peach gummies and Sour Patch kids. They don't melt like chocolate does, or get crushed like potato chips.
Toiletries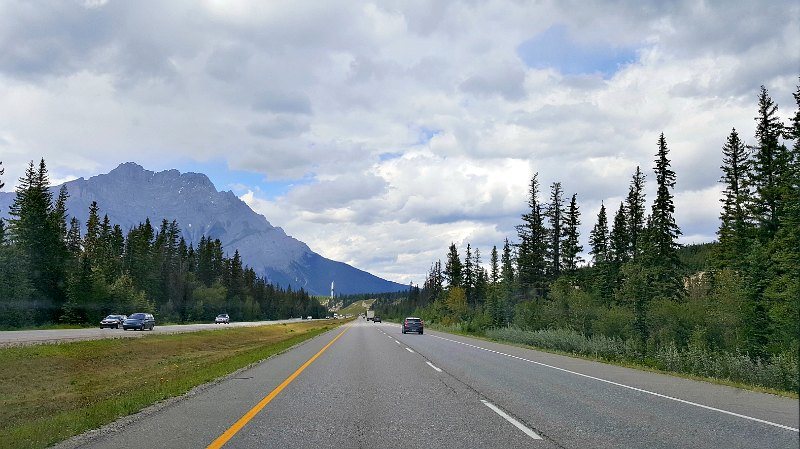 Prescription medicines, more than enough for the trip to take delays into account
Tylenol or other headache medecine
Sunscreen
Toiletries like shampoo, conditioner, and personal care products.
Kleenex tissues
Hand sanitizer
Hand lotion
Bug spray
Chapstick
Roll of toilet paper. This is essential for when road stop washrooms are out of TP.
Safety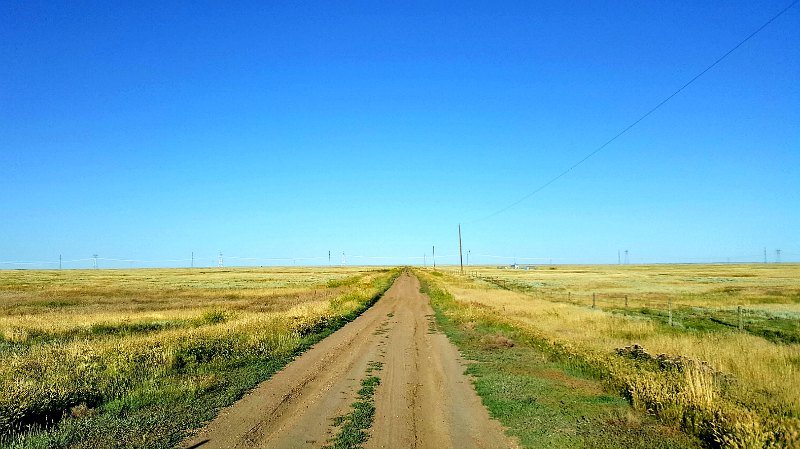 A cross country road trip packing list wouldn't be complete without a section on what to bring to stay safe and prepared. Here's our must-have gear for road safety.
A car safety kit can save you a lot of time getting your car kitted out, and ensure that you have most of your bases covered. We like the First Secure 90-Piece Roadside Assistance Kit, which comes with an air compressor, jumper cables, a tow rope, first aid kit, a window hammer, and much more. Click here to see prices and details.
Spare tire. Ensure it's inflated and in good condition.
AMA or other roadside assistance card
Tire jack
Candles and a lighter
First Aid kit. We include Tylenol or another pain reliever medication, band aids, antibiotic cream, antihistamine like Benadryl, and antacids like Tums.
Basic tool kit
Small empty gas can
Flashlight
Tire chains, ice scraper, and non-clay kitty litter (optional for winter driving)
Fun stuff! Games for a road trip
Road trips can be a ton of fun, or they can be long and tedious. The difference is often in how creative you are. While old style games like I Spy and 20 Questions can be fun for a while, it's good to have some other entertainment on board too.
Books on tape, audio books or podcasts. We mentioned this in electronics, above, but I want to repeat it since audio books have been a lifesaver for us on long trips.
Tip! Before you leave, make sure you've sampled the audio books as there's not much worse than being trapped in a car for hours listing to a narrator whose voice irritates you.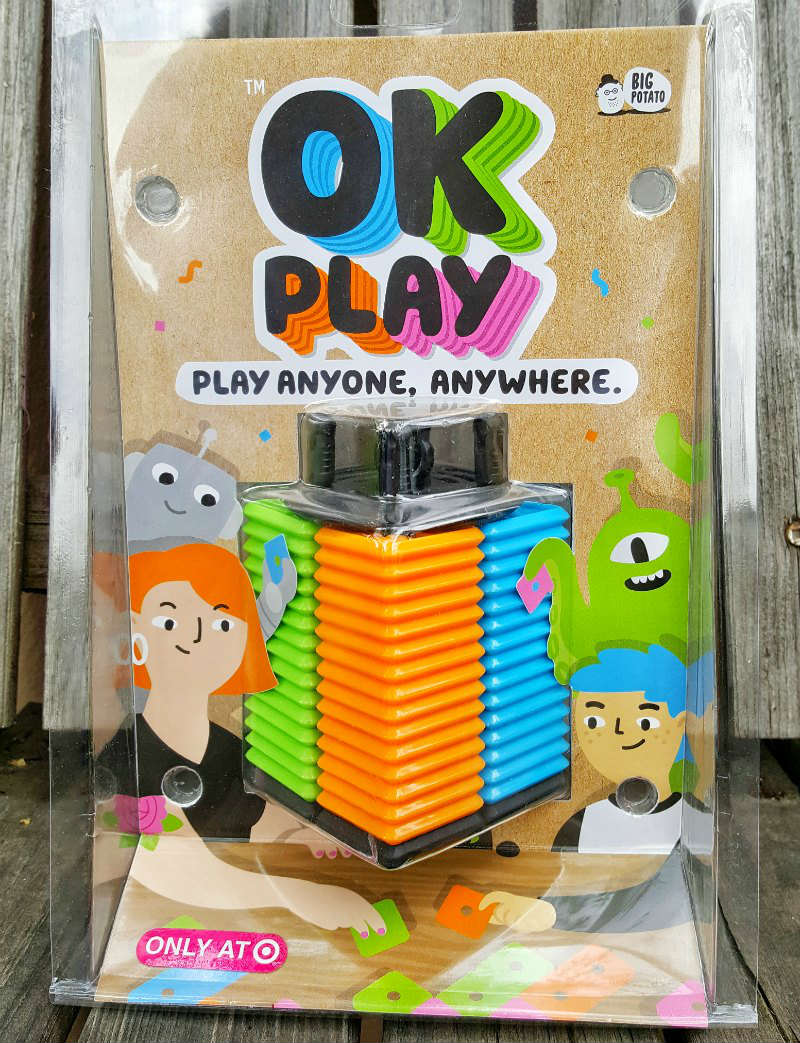 Travel games. There are several travel games specifically created for road trips available in most stores. We really like the OK Play tile game from Big Potato games.
People also seem to love, Cinco Linko, an Award-Winning Travel Game for Kids and Adults.
CD or USB stick of music. There are lots of areas around the world with no radio so unless your car has satellite radio, make sure you have some music the whole family can agree to or each person has their own music system.
Toys for the kids. When the kids were smaller, we'd go to the local dollar store, and stock up on a few toys for a long trip. A few dollars went a long way towards keeping them happy in the back seat. The trick with this is to hand out the toys throughout the trip. We made the mistake of giving most of the toys at the beginning once, and the kids were bored of them within a few hours. They especially love any type of sticky toy like sticky hands, and little dinosaur or animal figurines. To make things even easier, you can pick up pre-made activity kits for on the road like this kit from Melissa & Doug.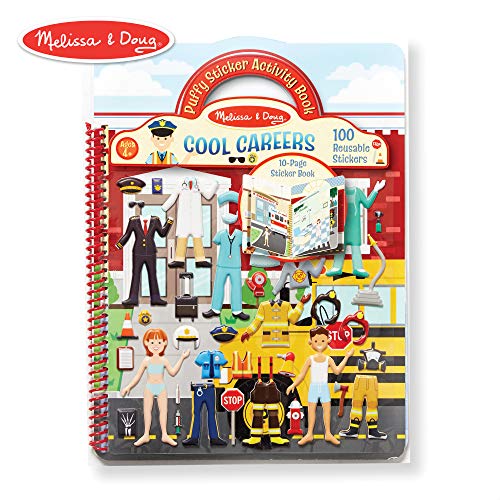 Notebook and pen or crayons. This is great for adults or kids who like to journal or color. You can even pick up an adult coloring book and crayons.
Odds and ends
Emergency cash. You never know when an ATM or point of sale machine will be down, and you could be stuck without gas, food, or a place to stay. We also include some change for parking meters, laundry and the like.
Toll Pass or Easy Pass for tolls. This really depends on the country you're travelling in however don't get stuck without one if you need it.
Specialty items. This depends on what you're doing on your trip. In the summer, we almost always pack for the beach. Our 20-year-old kitty recently passed away, but when he was with us, he loved to road trip, and we always took his litter, food, water and towels to protect the seats from cat fur. In winter we pack extra clothes and boots.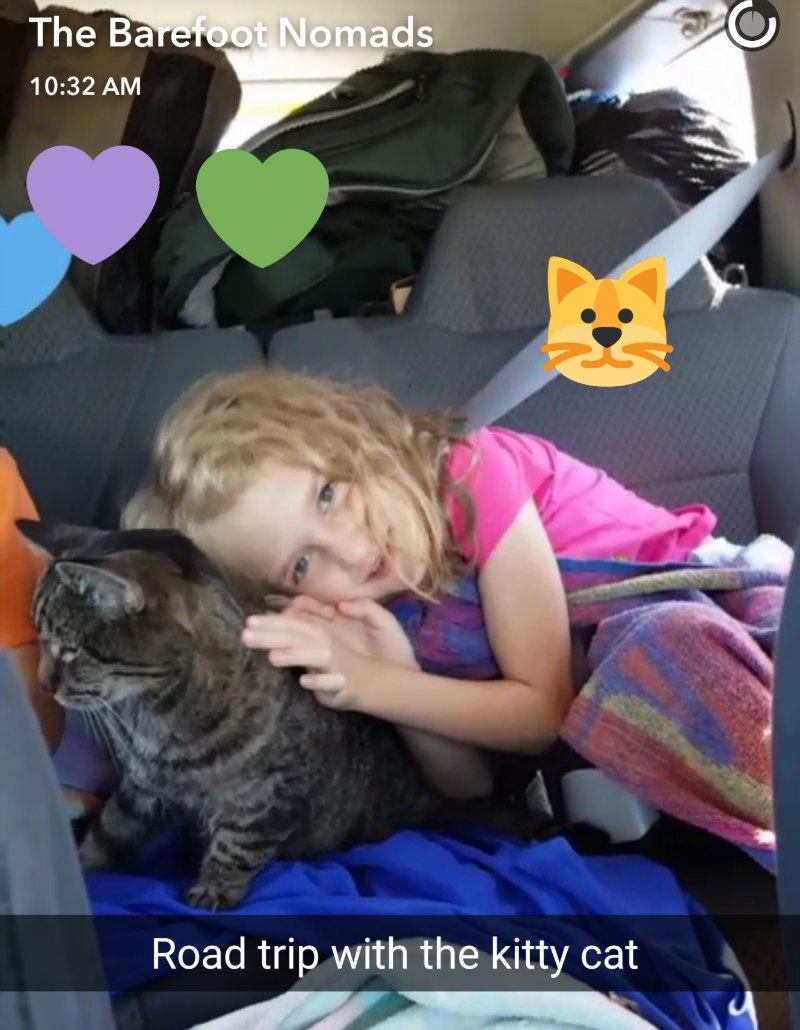 Blanket that doubles as a picnic blanket and as a cover-up when it's cold.
Car organizer to keep all of your gear sorted.
Umbrella or rain coats
Binoculars
Car air freshener
Baby wipes. These are essential for cleaning up messes, and they're also great for wiping your hands and face for a quick refresh.
Extra plastic bags for garbage
Looking for more great ideas about what to pack? Check out our printable road trip checklist below.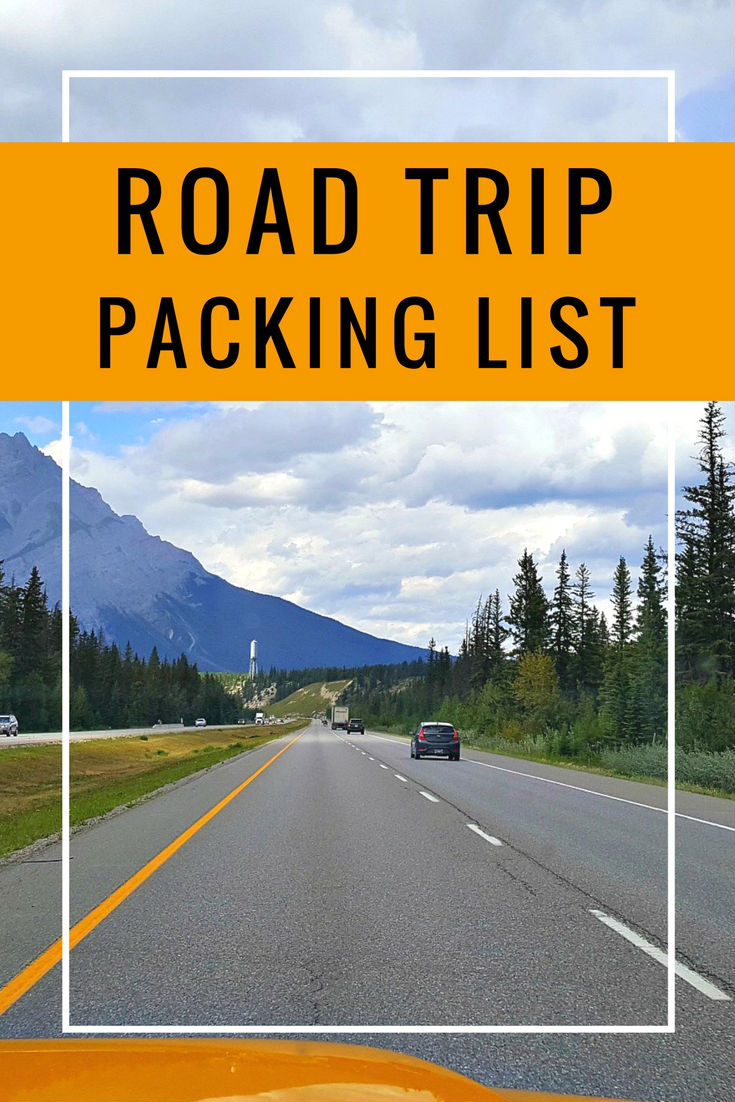 What to pack for a road trip checklist
Click here to download the printable road trip checklist!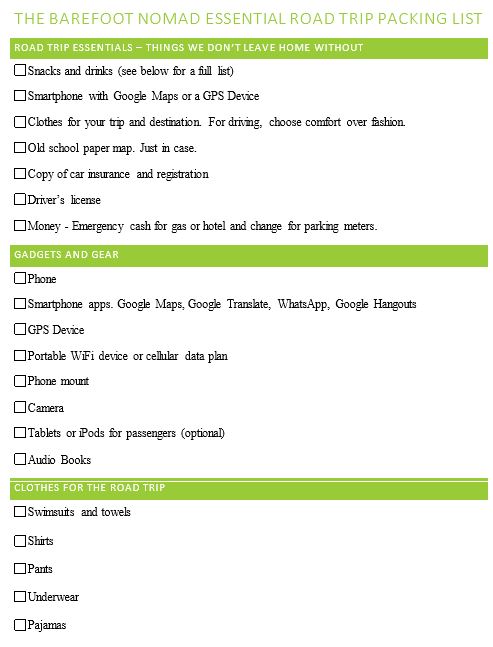 Looking for more packing list help?