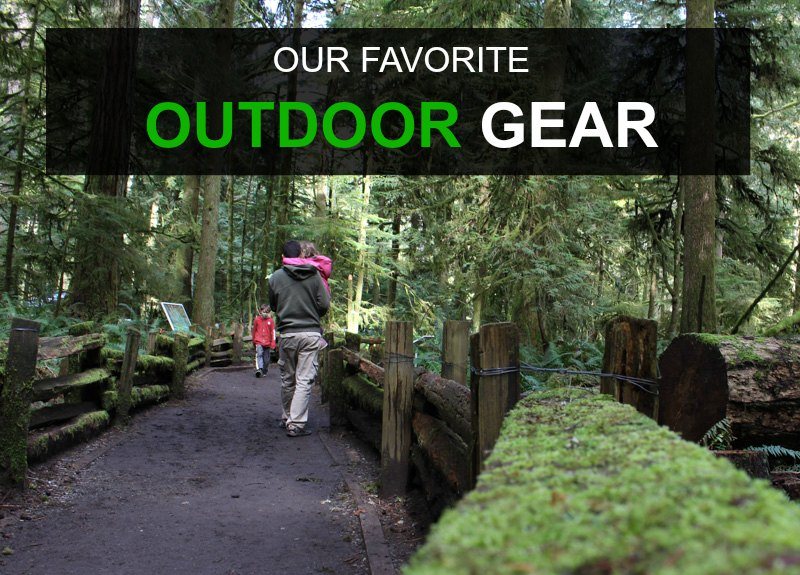 Lately, we've been all about getting outside and enjoying nature.
Though we try to keep things simple, it's easy to get caught up with all the new gear coming out. At the same time, with two kids, travel, a business to run and life in general, we can't spend all our time fiddling with new equipment.
So, we've learned to pick and choose the best outdoor gear that gets us outside and having adventures as easily as possible.
Here are some of our very favorite outdoor gear picks, from kayaks to smartphone apps to solar chargers.
Besides for a few items on our to buy list, we personally use and recommend each and every thing on this list.
SunJack Portable Solar Panel Charger and Battery Pack
We've had our SunJack Portable Solar Charger for over a year now.
I really wasn't sure where we'd use it, but turns out this little solar charger has a lot of uses. We use it anywhere that we have sunlight, but don't have easy access to electricity. It's great for camping, hiking, music festivals, and the like because it charges our phones (or any device that will charge via USB) on the go.
How it works is pretty simple: Fold out the solar panels, place them in direct sunlight, and connect them to your phone or the included lightweight 8000 mAh battery pack. The panels collect sunlight to charge whichever device that is plugged in either of the 2 USB slots.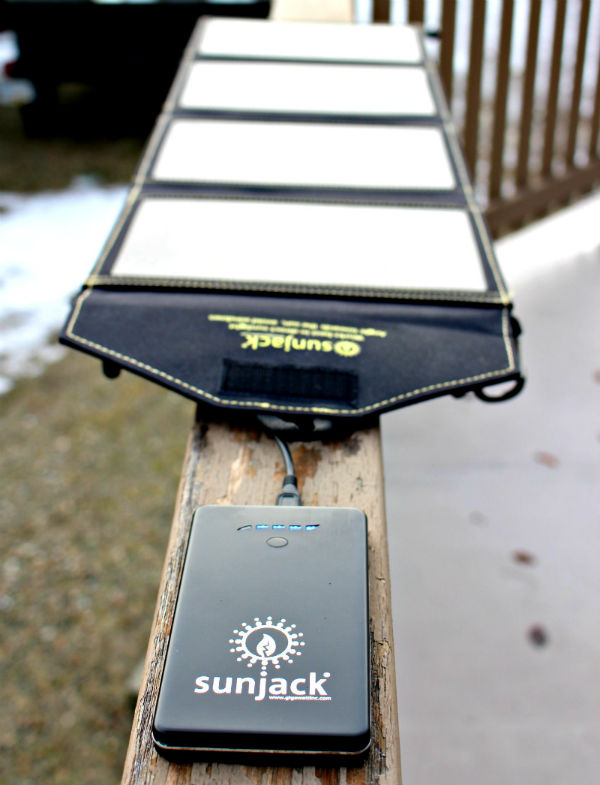 It takes about five hours for the 14W solar panels to charge the included battery in full sun and even less for the average phone. It will charge on cloudy days or in the shade, but it does take longer.
When fully charged, the 8,000 mAh battery has enough juice to charge our iPhone about four times and can be charged via a standard USB charger if electricity is available. When we're home, we charge up the battery by plugging it into the wall just like our phones.
There's also a flashlight built into the battery, which is handy for tenting! We also have the SunJack CampLight USB LED Bulb, which is brilliant. It's a small light bulb that you plug into the battery pack via USB. For it's size, it's ridiculously bright and it includes a long USB cable with a switch.
Fjällräven Spring Jacket
We're spending a lot of time hiking in British Columbia, and I've been making do with a cotton hoodie and an old outer shell. It's not the best combo, as my old gear isn't especially breathable and takes a while to dry, which is bad news with the spring and fall drizzle we get here in Western Canada.
I've been eyeing up a spring jacket from Fjällräven. It's a mild climate here in BC, so a quality spring jacket like this is a good investment, as it'll be worn for years, and I can wear it through the mild winters as well. I've read great things about the durability of the Fjällräven outerwear (you can always count on Reddit for uncensored opinions!).
This is the beauty I've had my eye on: the Abisko Lite Jacket W. It packs up small (essential when putting it away in a day bag!), and it's made of durable stretch fabric and G-1000 Lite that ventilates and dries out quickly. I'm also looking at the Karla women's shorts, with seven pockets. I'm not sure I've ever owned women's shorts with more than five pockets (girls, you know what I'm talking about!).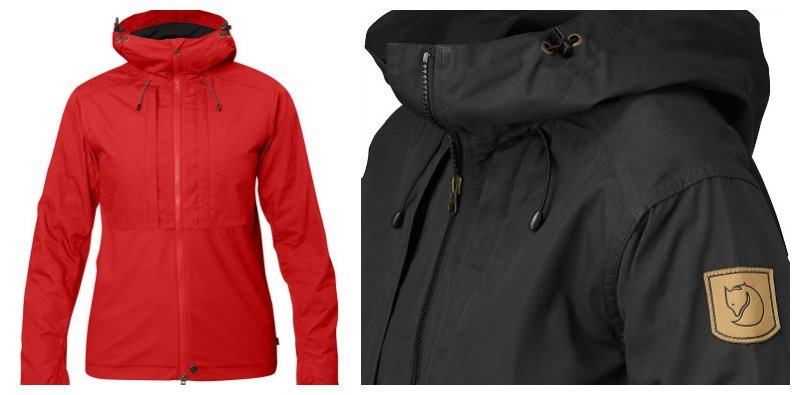 Kayaks and Gear
We live in the interior of British Columbia, near some beautiful lakes, and we invested in a couple of good quality family kayaks and gear last year.
We've only had the chance to take them out of few times, but so far we're loving having our own equipment.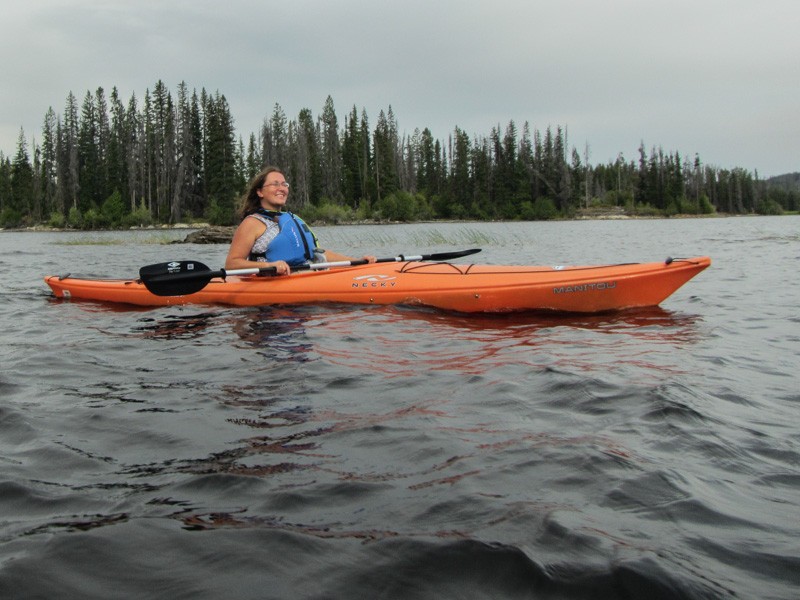 Kayaks
There are four of us, so we needed enough seats in our kayaks for all four of us. Since we kayak on lakes that can be cold in the spring and fall, we decided against sit on top kayaks. Brrr.
My favorite find is our Necky Manitou II kayak, which we picked up used for around $600. It's a double kayak, but it has a small jumper seat in front of the back seat which is perfect for our smaller kiddo.
The Manitou II is pretty stable, and tracks surprisingly well. It is a little long at over 14 1/2 feet, and weighs about 70 pounds, making it challenging for a single person to put on top of a car or truck but easy enough for two people.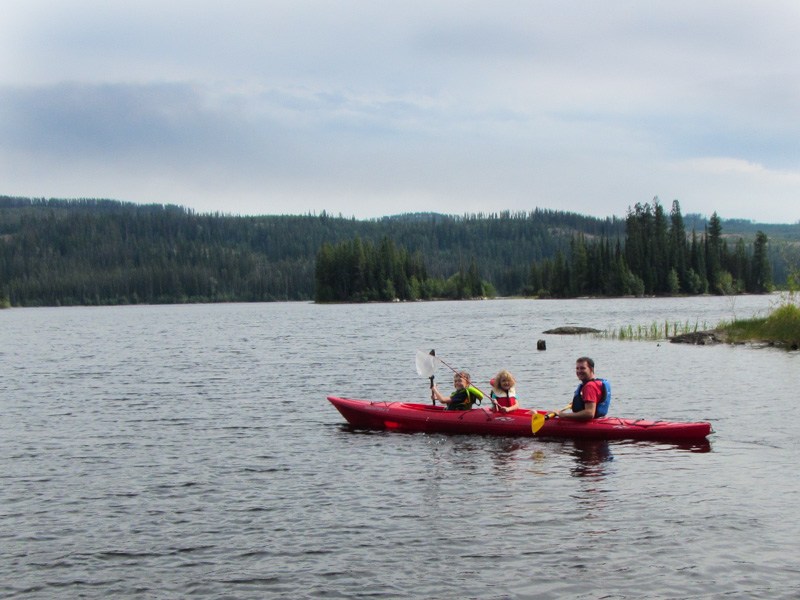 Our second kayak is another Necky, the Necky Manitou 13. It's a single person kayak (see the top photo), easy to maneuver, and a lot of fun.
Life Vests
We spent a lot of time trying on life jackets (or PFDs – personal flotation devices, as they're known in Canada). We ended up deciding on the Salus Ungava. Despite the weird sounding name, it's a great jacket, with deep cut sleeves that give a good range of motion when we're kayaking.
Waterproof case for iPhone
We like to have our smartphones with us on the water in case of emergency, so we picked up JOTO waterproof cell phone pouch.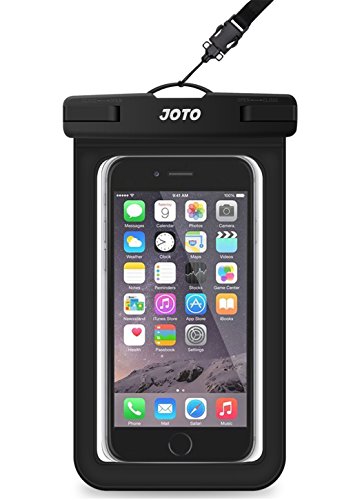 The almost indestructible waterproof camera
While we absolutely love our Canon EOS SL1 DSLR, it's expensive and fragile enough that we don't want to take it out on the water, especially if we're kayaking or getting wet.
Even though it's almost three years old, we're still using our pretty much indestructible Canon PowerShot D20 waterproof camera (check out our review here)
. We've been using this little camera everywhere we go, and even letting the kids play with it. Photos are crisp and colorful, and it does pretty decent video as well – here's some recent video we shot in Squamish, BC, and from a hot air balloon in Cappadocia Turkey.
The D20's since been replaced with the Canon PowerShot D30. We're debating replacing our D20 with the Canon PowerShot D30 or a GoPro HERO4 BLACK. You can pick up the Canon PowerShot D30 for around $299 USD on Amazon.
We've been using a version of the SanDisk Ultra 32GB Class 10 SDHC UHS-I Memory Card to store our photos and videos for at least four years now. In those four years, the card's never glitched or failed.
Rechargeable two way radios
We always travel with our smartphones, but when we're outside we're often out of reach of cell service. That's when our little two way radios come into play.
They don't need a cell signal, making them great for when we're hiking or somewhere remote. We each carry a radio in our day pack, and they come in really handy when we're separated hiking. Depending on the terrain, they can broadcast for miles in any direction.
They're also really useful in countries where we don't get a cell plan for both of our phones. They even come with a built in weather station feature.
You can buy a three pack of the Motorola MH230TPR Rechargeable Two Way Radios we use for around $75 USD on Amazon. They also sell a two pack for a little less. They run either on 3 AAA batteries or the included rechargeable NiMH battery.
Headlamps
We've had the same Petzl Tikka RXP Headlamp with us for the past eight years. Yes, eight years. We let the kids play with it whenever they want, hike and camp with it hundreds of times, shove it in backpacks, and even use it around the house.
They now sell an updated version of the Petzl Tikka RXP Headlamp. The new model's getting great reviews as well, with a 4 1/2 star rating on Amazon.
It uses a rechargeable lithium ion battery, or you can sub in AAA batteries if you're somewhere remote. The Tikka lasts us months with occasional use. It fits neatly into this Petzl Tikka 2 Case, and is lightweight enough that we carry it with us in our day bag everywhere we go
.
You can pick up the Petzl Tikka RXP Headlamp
 for around $99 USD on Amazon. Admittedly, that's a good amount of change for a headlamp, but we love ours and think it's worth every penny.
Outdoor Apps – All FREE
We try to unplug as much as we can, but that doesn't mean that we don't use our smartphone when we're outside. We always keep a smartphone with us in case of emergency, and even keep it stocked with a few helpful apps for the outdoors. Here are a few outdoor apps we have on our phones right now.
MAPS.ME
The free MAPS.ME offline map app is the best we've tried. It has detailed maps of almost everywhere on earth.
The only downside is that you'll need to download the maps ahead of time, and they can be a bit of a storage hog on a smartphone. That said, we always have local area maps installed in case of emergency. Get it for iPhone on the app store.
Leafsnap
Leafsnap is a free app designed by researchers from Columbia University, the University of Maryland, and the Smithsonian Institution.
It's pretty much what you'd guess from the title; you take a snap of a leaf from a tree, and the app will help you identify the tree. It was originally created for trees found in the Northeastern United States and Canada, but data's being updated to include all of the continental USA.
Get Leafsnap on iTunes here.
Survival Guide
The free Survival Guide is a book app that's based on the U.S. Military Survival Manual FM 21-76. I hope never to need it, but it's darn nice to have on my phone in case of emergency outdoors. It covers everything from finding food, shelter and water to the psychology of outdoor survival.
PlantNet
Similar to Leafsnap, PlantNet lets you take a photo of a plant, which it then identifies through its database. Right now, PlantNet has only projects for Western Europe, the Indian Ocean, and South America. PlantNet is an ongoing collaborative project, so you may be asked to provide observations.
Get PlantNet on iTunes.

Avalanche Canada
Avalanche Canada is essential for anyone heading outdoors in the mountains in Canada. Information is geo-tagged, and includes daily regional avalanche forecasts.
Get Avalanche Canada on iTunes.

Do you have any favorite outdoor gear? We'd love to know what you use and love!