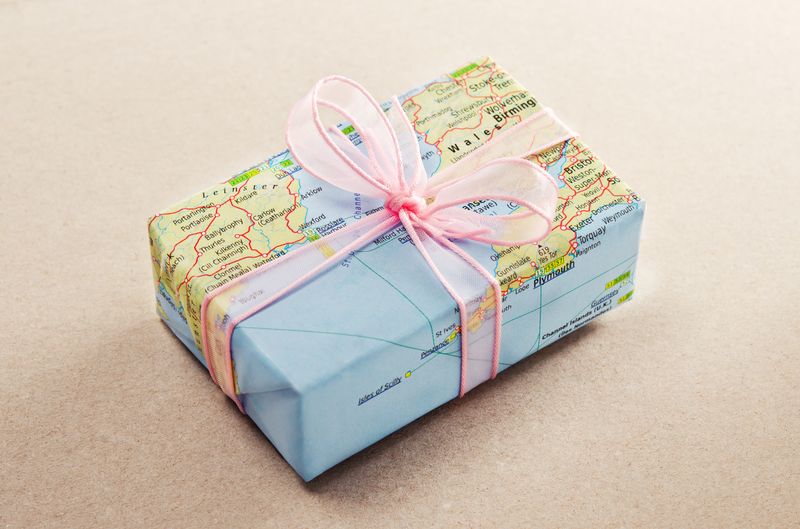 Looking for the best travel stocking stuffers? Even when it's not the holidays, it's not always easy to find a great gift. These are the best small travel gifts for the travel lover in your life, whether your budget is big or small!
While tight travel restrictions and the pandemic may have slowed (or completely stopped) our travels this year, it definitely hasn't stopped our love of adventure, exploration and cool tech.
This guide has gifts for those of us who can't travel right now, but who are looking forward to trips in the future.
These gifts can make travel and even your day to day life easier, and possibly more fun. As travelers for the past 20 years, we've had the chance to try every item on this list personally!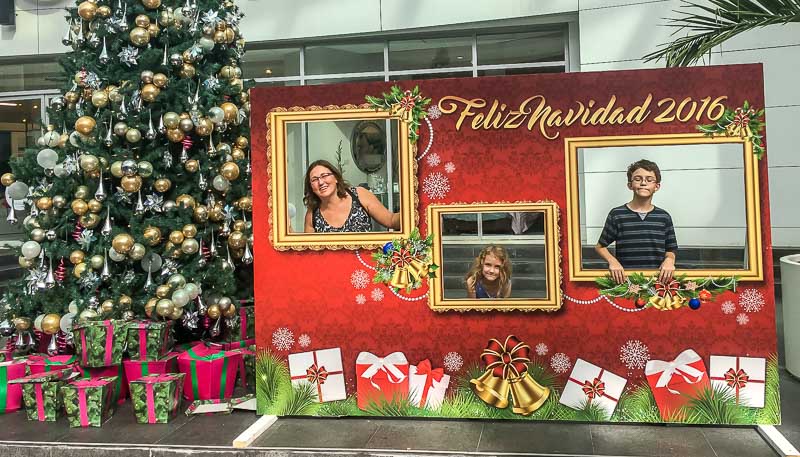 Travel stocking stuffers
Here are our best gifts ideas for travel lovers that won't take up a lot of room, but that are guaranteed to put a smile on their face!
Battery Charger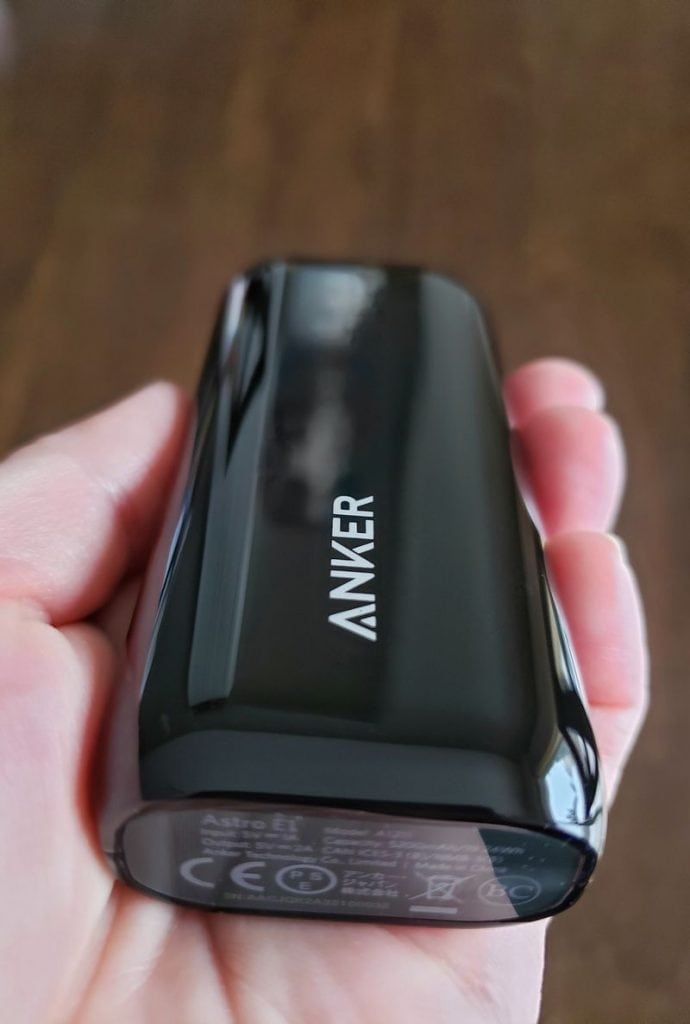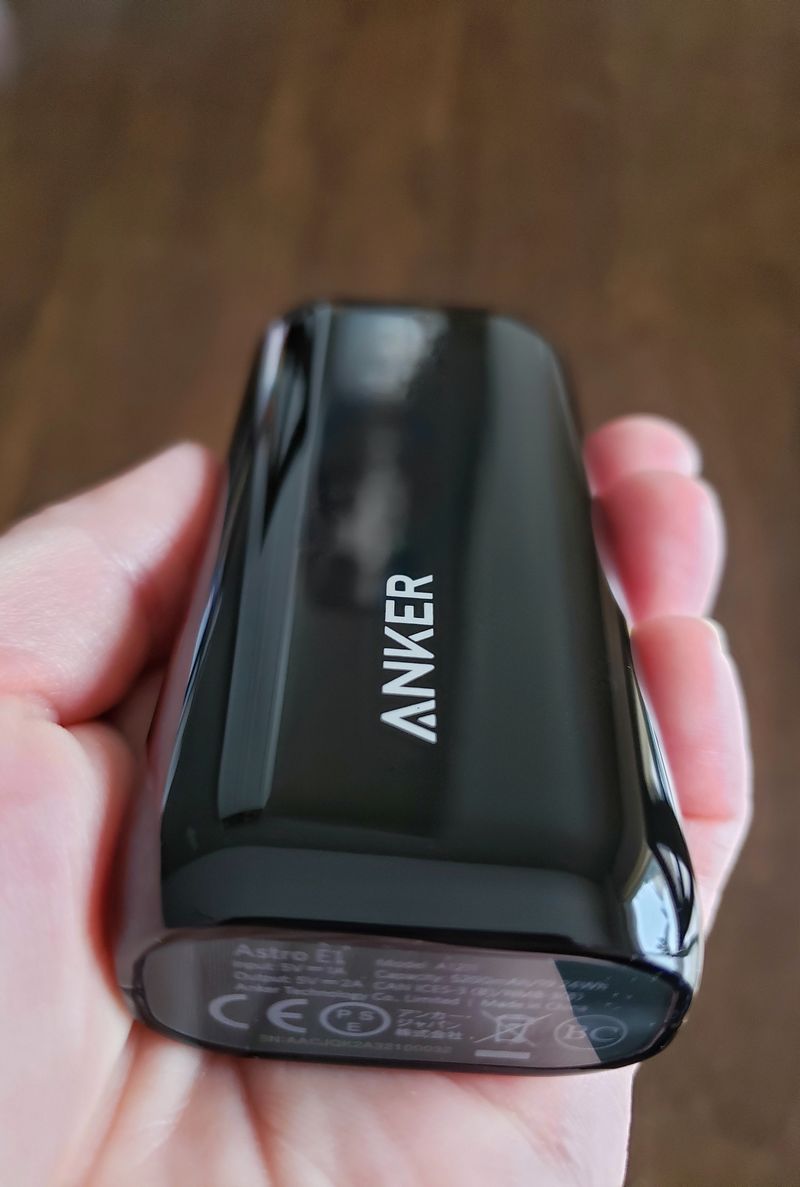 I travel all the time with a small, individual sized battery charger as my core travel gear. It's perfect for charging a dead cell phone on the go.
This little Anker Astro E1 fits easily in the palm of my hand, and only weighs a few ounces. It'll recharge my smartphone from zero to 100% a few times.
We travel as a family of four, so we also really love a bigger charger, with 20,000 mAh or more power.
We've had an earlier generation of the Anker Powercore for six or seven years now, and have used it on every trip we've taken in that time, as well as using it around our home. We've just picked up the newer version of the Anker PowerCore 20100, and we're excited to see if it's as good as our old one.
See the new Anker PowerCore 20100 here.
WiFi Hotspot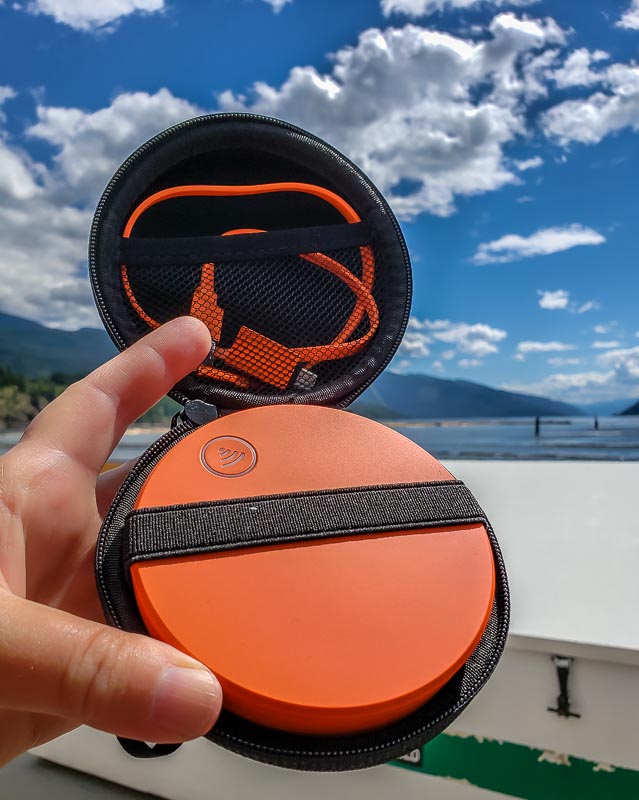 Bad WiFi at hotels and cafes is a fact of travel.
After way too many years of dealing with slow WiFi, or WiFi that cut out all the time, we got smart and got a WiFi hotspot that travels wherever we go. It's one of our favorite small gifts for traveling abroad.
Most of the time, we use the Skyroam Solis WiFi hotspot, which gives us unlimited WiFi wherever we travel in the world. It lets us bring our WiFi from our house, to the back yard, to a vacation house, and even camping. It's also a great thing on those long drives across the country.
See our personal review of the Skyroam Solis here.
Find out more about the Skyroam Solis here.
We also sometimes use the similar GolocalMe hotspot, and have had great success with it the past few years (see our review of the GolocalMe hotspot here).
Lifestraw filtered water bottle
Clean water is an absolute necessity for any traveler.
You can buy water as you go, but it's really nice to have clean, filtered water available at any time. That's where the LifeStraw Go Water Filter Bottle comes into play.
Travel jewelry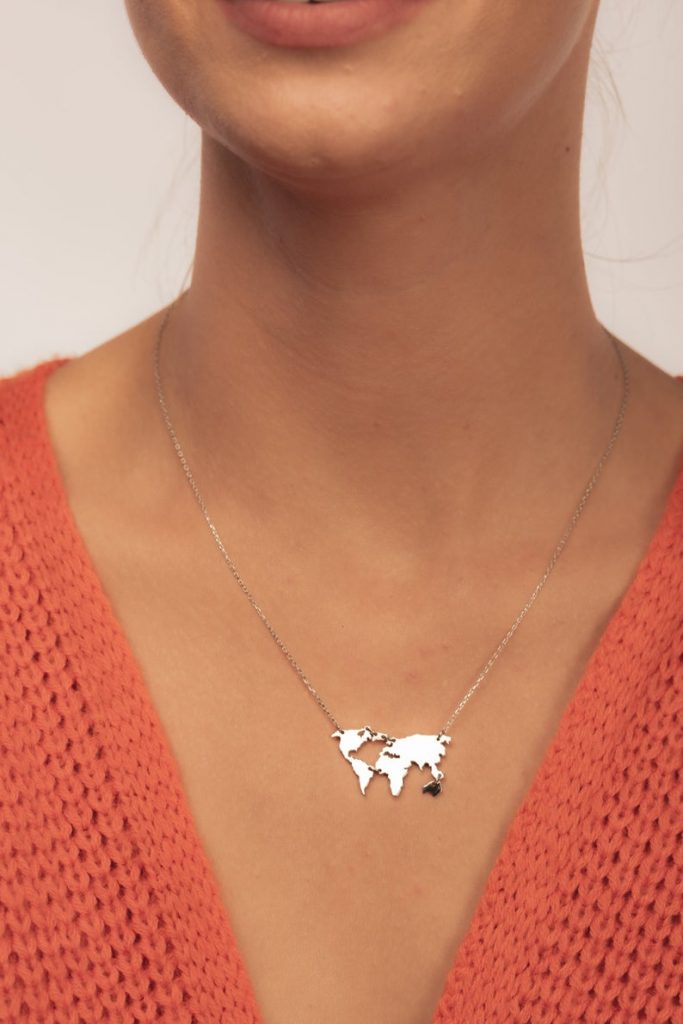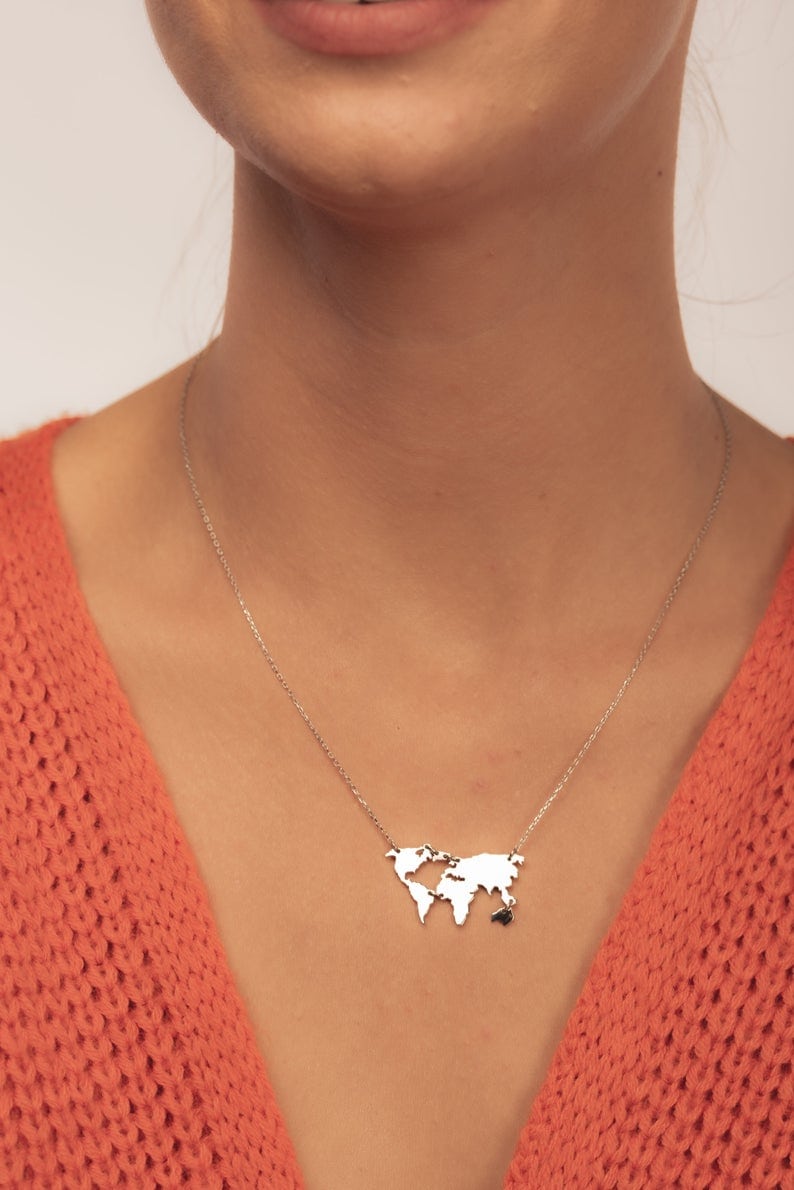 Jewelry is always a lovely, easy stocking stuffer, and it's one of the most unique travel gifts you can give.
Etsy has a ton of adorable, unique travel jewelry items, like this world map necklace.
Travel journal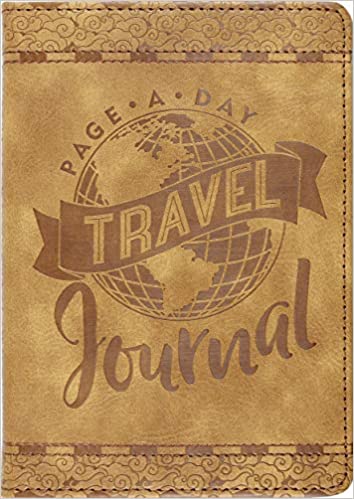 A travel journal is a wonderful way to look back on the trips you've taken, and remember what you did and didn't like.
Even better, this travel journal is made of vegan leather, and well rated.
Travel toiletry bag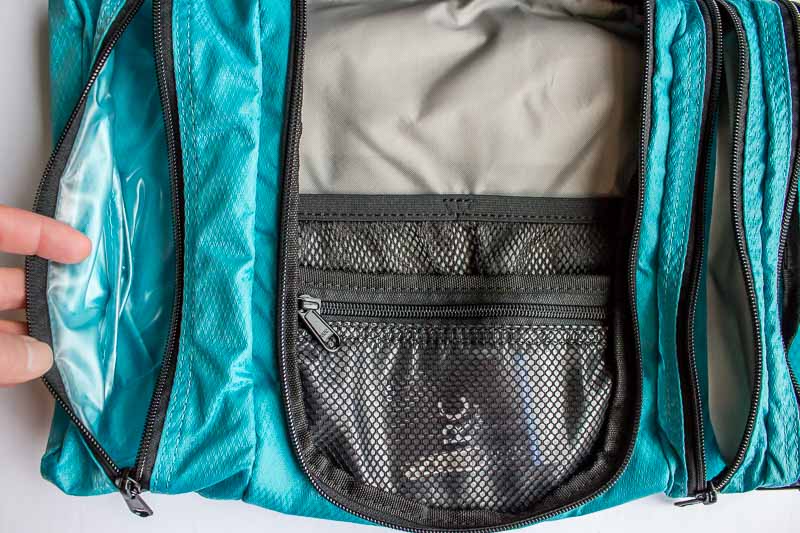 A toiletry bag might not be the most exciting travel themed gift to give, but it's definitely practical, and any traveler will love being able to keep their toiletries organized in one place.
We've had the eBags Classic Pack It Flat toiletry bag for a few years now. It's fantastic for longer trips, and does a terrific job of organizing toiletries. It travels folded up, and you can roll it out at your destination.
There's also a hanger included so you can store it over the back of a drawer or towel rack.
You can get it in teal (shown), basic black, or a wide range of colors.
Travel toiletry containers for liquids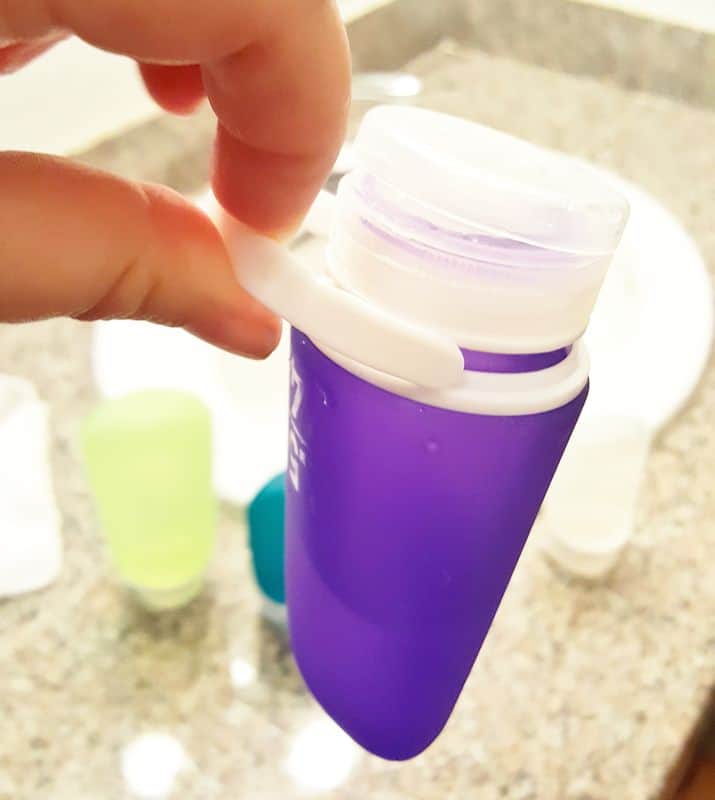 We really love the Gotube travel toiletry containers (see our Gotube review here). They're silicon, so they're squishable and easy to pack.
They come in sizes well under the 100 ml limit that's allowed in carry-on luggage. No more having your favorite shampoo or conditioner confiscated at airport security.
They're also easy to refill, and we've never had one leak in the four years we've used them.
Audiobooks
We're huge fans of audiobooks in our family.
Listening to a great audiobook makes a long trip so much more fun!
Check out our lists of the best audiobooks for family road trips, and the best audiobooks for road trips for adults, too.
Check Audible price on Amazon.
Looking to save some money? Set up your traveler with a library card, and they can can get audiobooks for free from their local library!
Audio books
What's better than reading a book while traveling? Listening to one! We're huge fans of Audible and have a decent library of things we've listened to ourselves and as a family during our epic road trips.
You can get an Audible subscription here and if you're still not convinced, check out our list of the best audiobooks for road trips. You can get them all on Audible.
Travel Toiletry Bag
Portable hard drive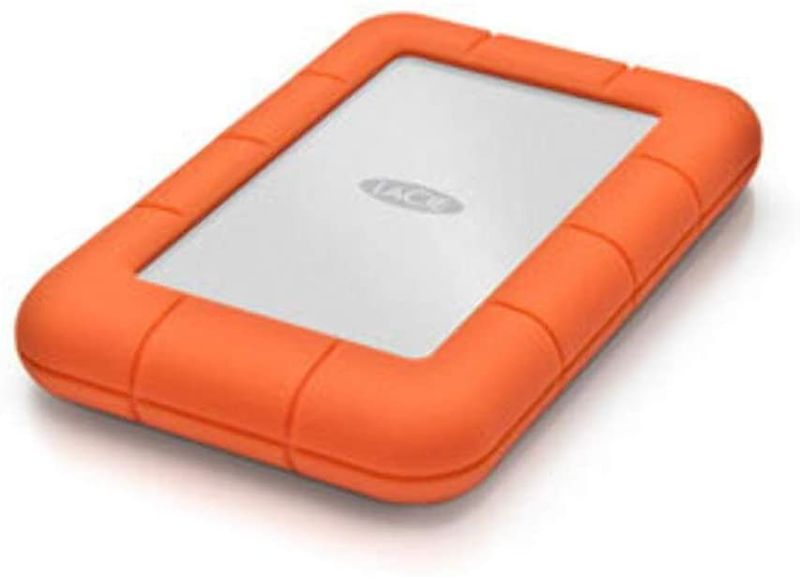 If your traveler is a photographer or videographer they'll definitely appreciate some extra digital storage.
An ultra lightweight portable hard drive can give a traveler peace of mind, as it can save them from losing precious photos and videos.
The LaCie LAC9000298 Rugged Mini 2TB External Hard Drive is dustproof and shockproof, making it great for travelers.
French press travel mug
Love coffee? Love to travel? Then a french press travel mug may be a great gift.
This Espro travel stainless steel french press is attractive, lightweight, and makes a mean cup of coffee. All you need is a few grounds and some hot water so it works on the road or even while camping.
Not a coffee drinker? Get the tea filter instead.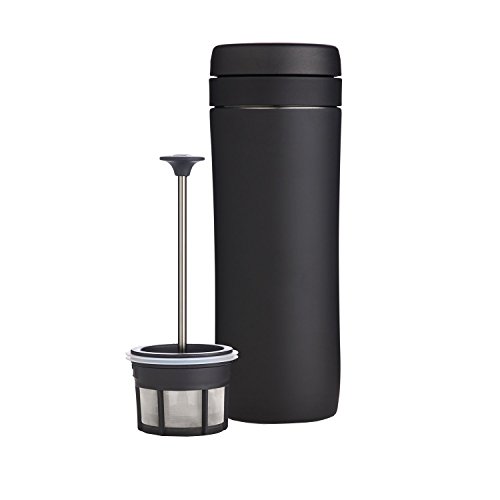 Kindle with free cellular connection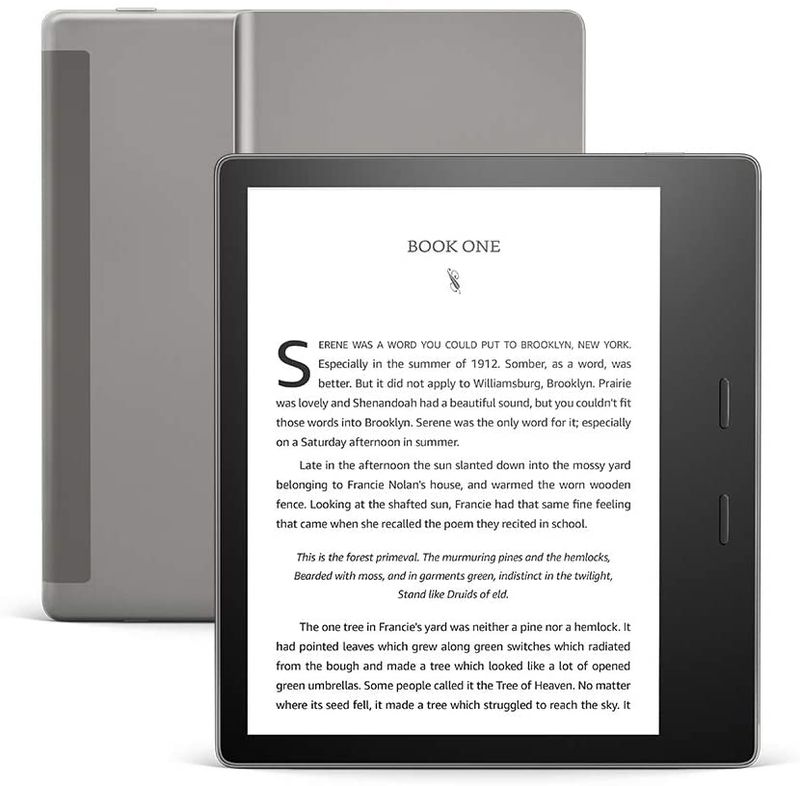 A Kindle lets a traveler carry hundreds of books on the road, which is enough for even the most dedicated bookworm.
If you want to be really popular, get your travel lover a Kindle.
Waterproof Bluetooth speaker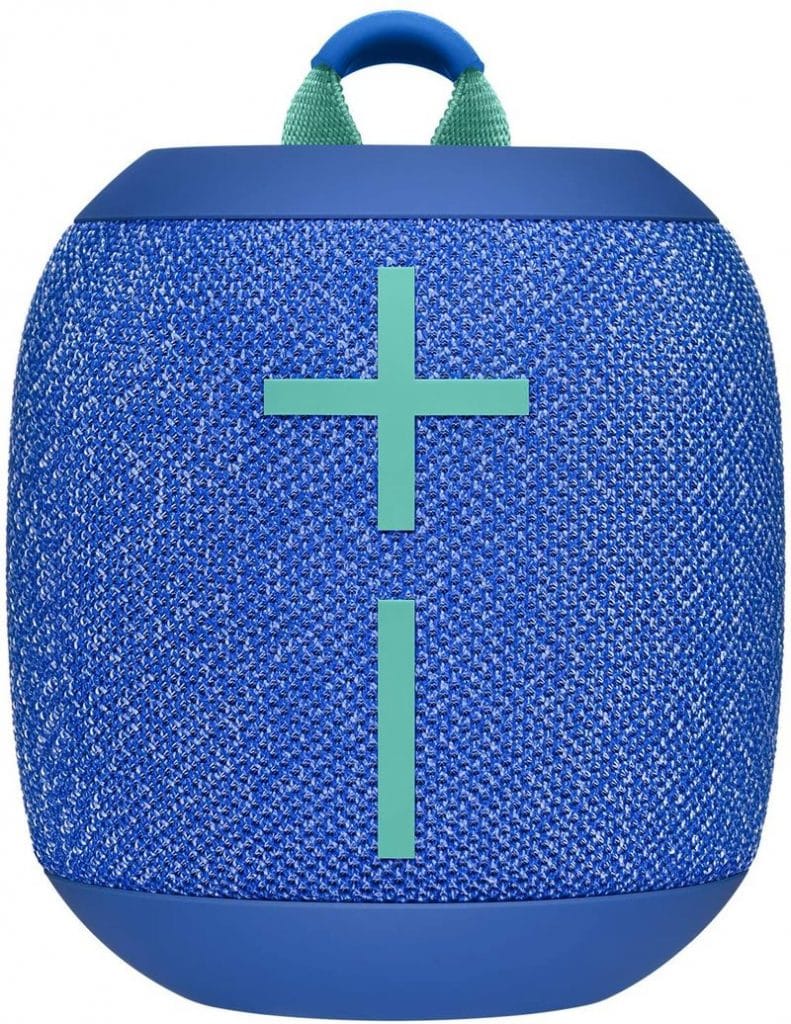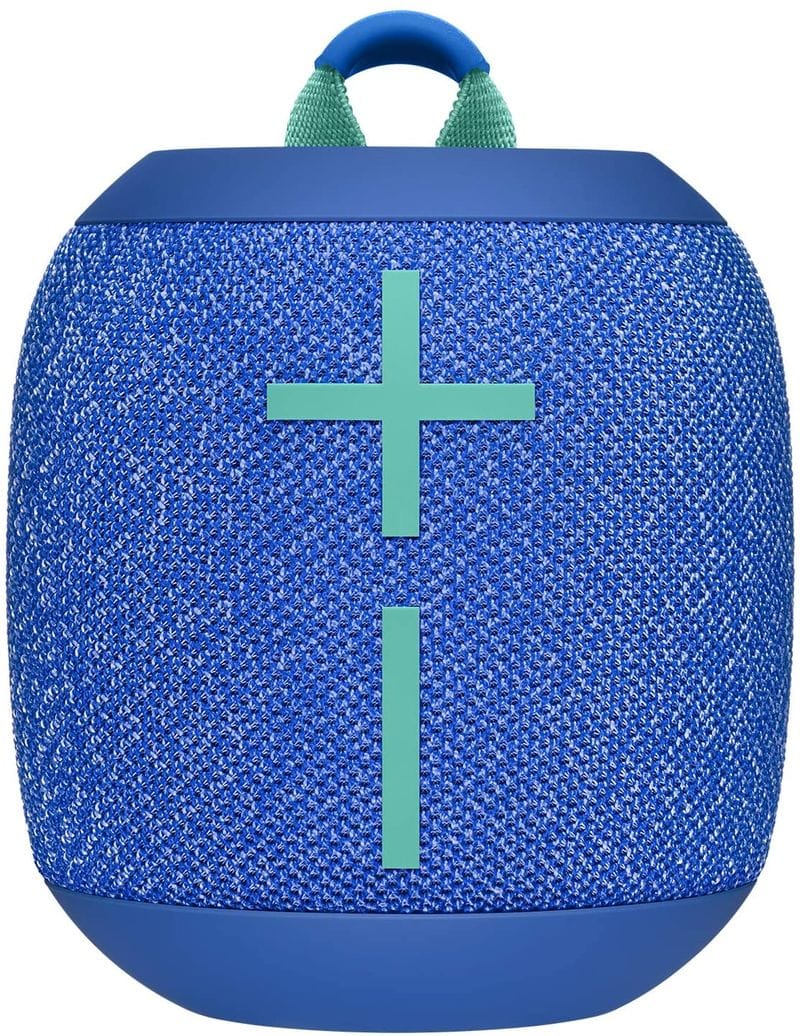 We've had the original WONDERBOOM Speaker for a few years now.
We use it all the time, and especially love it when we go to the beach, are camping, or even in our back yard.
The waterproof WONDERBOOM 2 puts out amazing bass for its size, it floats, is waterproof up to a meter and comes with us whether we're jumping in the pool, relaxing in the hot tub, paddling our stand up paddleboards or soaking in the sun on the beach.
Travel games
If you have kids, or just enjoy playing games on the go, then nothing beats a pack of playing cards for versatility. That said, dedicated card games like UNO and Skip-Bo are great as well.
These days, we carry a Monopoly Deal game wherever we go. It's a card game that we can play in 15 minutes. Lots of fun, and easy to play.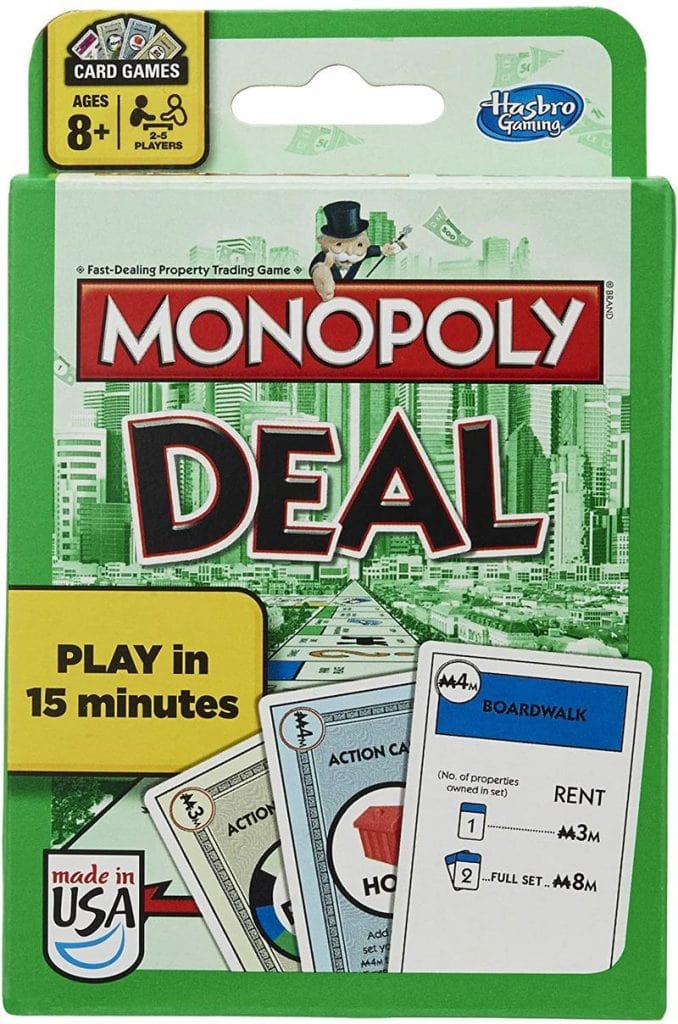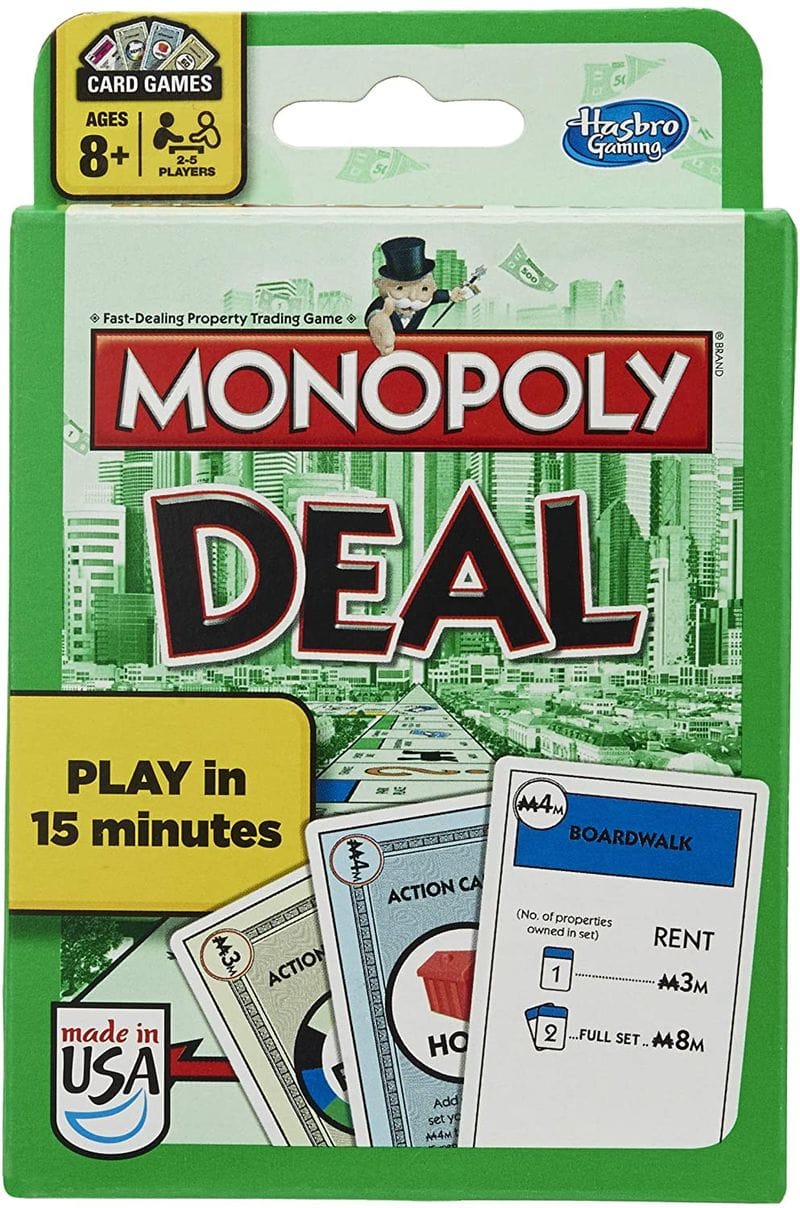 Travel Underwear
Like everyone, we have multiple articles of clothing that we refuse to travel without.
ExOfficio Give and Go Boxer Briefs for men are super comfortable and high quality, dries in under two hours and doesn't hold any odors.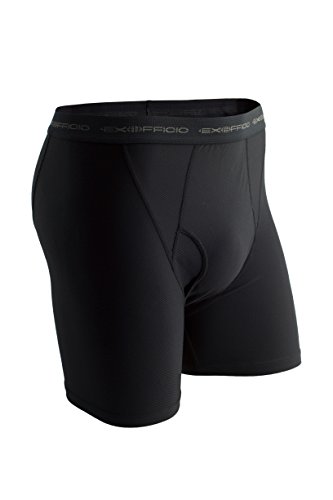 For women, the ExOfficio Women's Give-N-Go bikinis are quick drying, comfortable, and look good.
See the women's ExOfficio give-n-go bikini here.
Do you have any travel gift ideas for travel lovers?
What would you add to this gift guide? Let us know!