What do summer days, beach chairs, beach balls and beach umbrellas all have in common?
That's right, my undivided attention. Now that I have yours, how about we talk about the perfect summer beach vacation packing list?
Will it include almost everything I just mentioned? Undoubtedly. Will it include other things? For sure. However, after writing this beach vacation checklist out, I realized that, like me, if you're heading to the beach this summer, you just might need to step up your game.
Tip! Want a printable beach packing checklist? Scroll to the end of this post!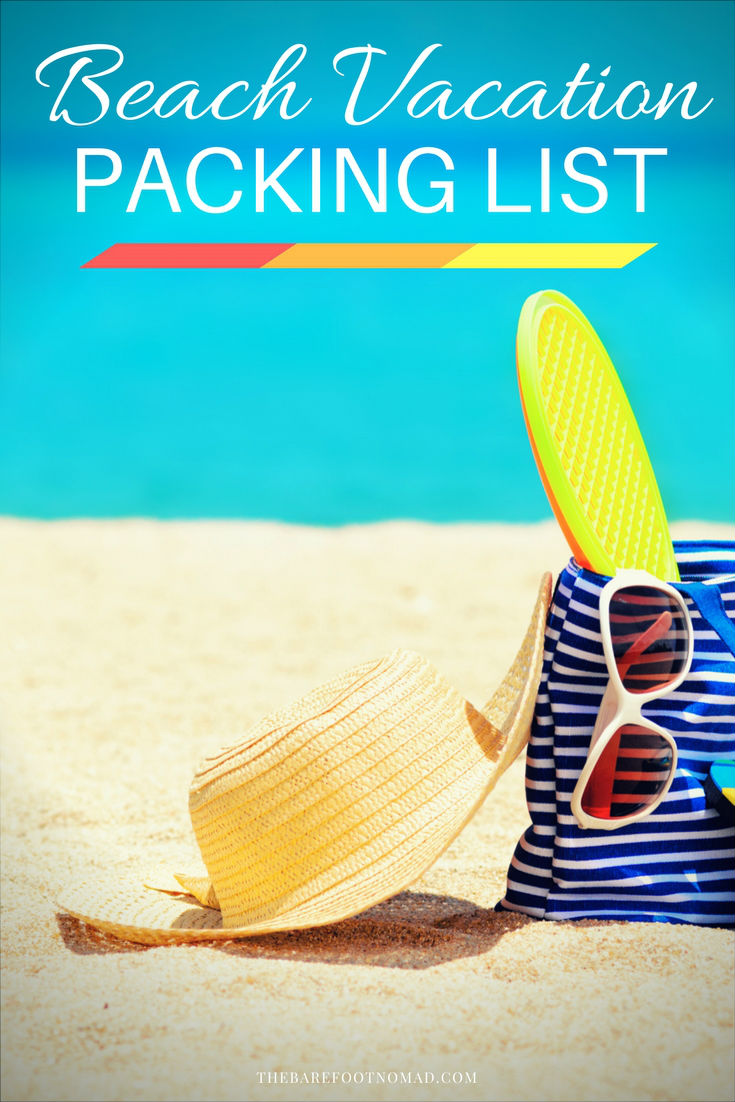 Basic gear for the beach
No matter which continent you're on, or which beach you decide to invade, there are going to be some staple beach items on everyone's list. You can opt out of bringing that portable sand shelter, but there's no way you're hitting the beach without these great beach items. Read on!
You may have some of these at home, but if  you're looking to stock up, Best Buy Canada is a great place to start. They have a great selection of outdoor gear, including coolers, camping and hiking gear like chairs, and of course tech like waterproof e-readers for the beach. You can browse the selection online, buy online or in store, and even return items to your nearest store.
Check Best Buy Canada's prices and selection.
You can also find them at @BestBuyCanada on Facebook, Twitter, and Instagram.
Beach Blanket
The cornerstone basic for any successful beach venture is having a place to plop you and your stuff down off the sand. In fact, lounge chair aside, there's simply no better way to stretch out in the sun than a good beach blanket.
Sure, you can grab a towel or throw down an old blanket but if you're smart you'll pick up a beach blanket that was designed to no only keep you and your things dry and sand free, but also with enough space so that you and a few friends can share the love.
Beach Chair
You know those people that are too good to be laying in the sand with the rest of us? You know, the ones that show up and look like they have their act together. The ones that make you go, why didn't I think of bringing that?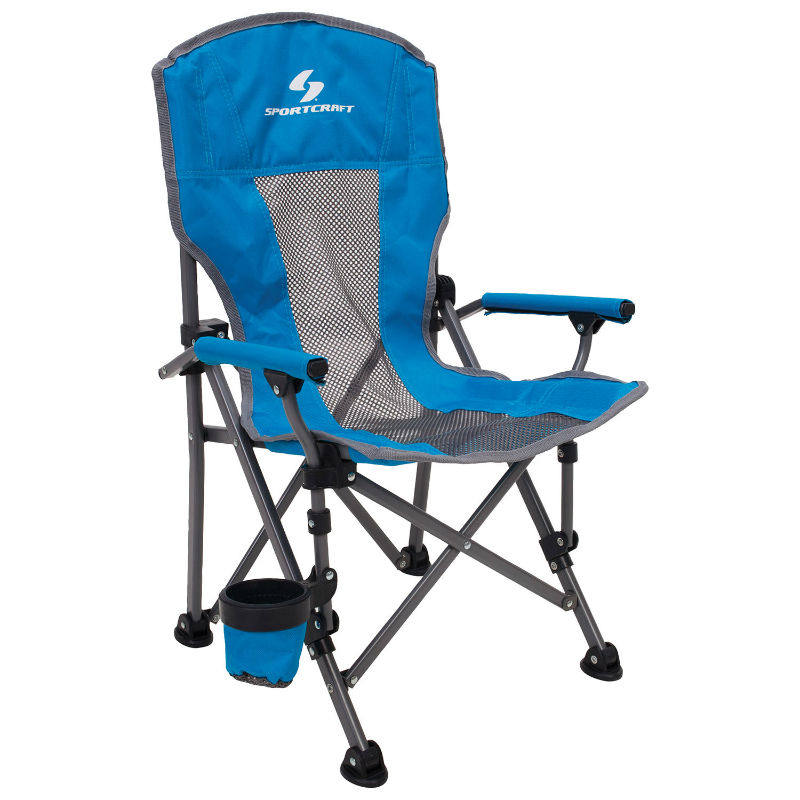 Yeah, I hate them too, but the truth of the matter is that, unless you're strictly at the beach to even out your golden tan, getting off that sand a bit and having a nice backrest is pretty sweet. It also affords you a better view of the water so if you have kids, chalk one up to safety while being more comfortable than everyone else there.
Sunscreen
Oh, yeah, that. Not really gear per se, but I guarantee you that it will be one of those things that if you forget it, you'll rue the day you set foot on that beach.
No sun, no worry. Not. Truth is you can burn even on cloudy days, and going with anything less than a SPF 15 is asking for trouble. While you're at it, bring some shades to protect your baby blues and even some SPF lip balm so you don't burn your lips. And yes, that can happen.
Tip! Planning on hitting the water while at the beach? Make sure you pick up some sun lotion that's good for the water, otherwise you'll be reapplying every time you get your toes wet.
Swimming Suit
Like, duh, what's the point of hitting the beach without a swimming suit? I hear you. Well, I just wanted this list to be complete and a swimsuit is pretty much a necessity when it comes to heading to the beach. Want to rock ripped up cutoffs and a tank top? Sorry dude, the eighties called and they want their clothes back. Hate regular swim shorts? Try board shorts or be the man and rock a Speedo.
Great to have gear for the beach
If you have the basics already, then you might want to consider a few extras in your beach vacation checklist to make your beach day a hit. What? What do you need besides a blanket and a swim suit?
Well, how about lunch, or music, or a cold one? If you have little ones, how about beach toys or a beach umbrella?
Yeah, you see where I'm going with this. Here's a list of things to take to the beach that will raise you from merely a beach goer to a beach god.
Cooler
Just like camping or hiking, nothing brings out a person's appetite quite like a day spent outdoors. There's no better way to keep your drinks cool and your food fresh than a decent cooler. Want one with wheels? They have one like that. Want one that's a backpack? They have one like that too.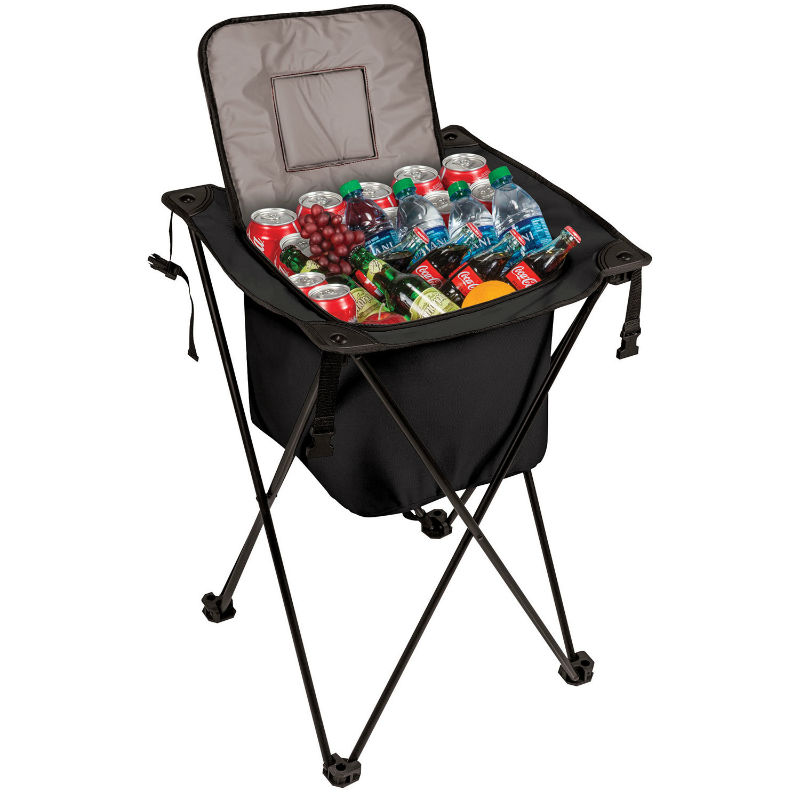 The best thing about taking a cooler to the beach is the goodies you stock inside it. I'm thinking cool watermelon slices, ice cold drinks, a tray of little chopped veggies and grapes. Yup, nothing beats eating cold grapes while sitting on a hot beach.
Sun shade or umbrella
You know those people we talked about above that bring their own chairs to the beach? Well they're likely the same ones who take an umbrella or sun shade as well. Why, because they're better organised than the rest of us. They also don't want to waste time hunting down a shady spot with their kids or they have skin that burns like paper.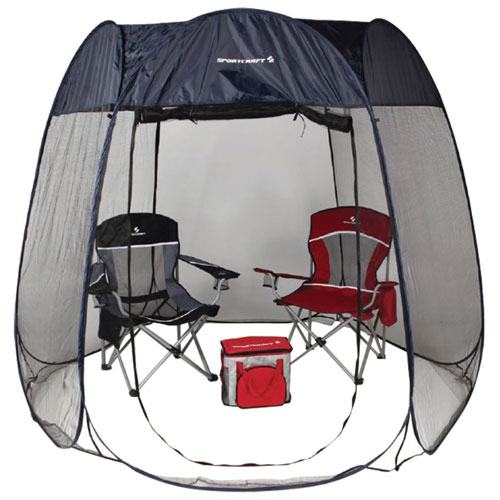 In any case, show the world you can be organized as well and take charge of your own shade. Bring a beach umbrella or sun shade with you! Just make sure it's well stuck in the sand or when the wind picks up you're going to be running like a crazy person chasing it down the sand.
BBQ or stove
You know what's awesome at the beach? That's right, hot food. I'm thinking hot dogs or even better, some sort of meat on a stick and barbecued corn on the cob. Sure, you can hope there's a snack shack somewhere nearby, but there's not always going to be one handy.
Buck the trend, pack a mini barbecue with you and be the envy of all your beach neighbors. Oh, they won't like you anymore than they do the people that remember to bring their own umbrella but deep down, you know they're ridiculously envious of you. Now, pass the ketchup.
Tip! Check out our business trip travel checklist and our road trip packing list!
Books, magazines or an e-Reader
Let's face it, at some point during your beach day you're going to get a little bored. You've done the water thing, you've done the catch thing, you've strolled up and down the beach endless times and have even built a mini sandcastle.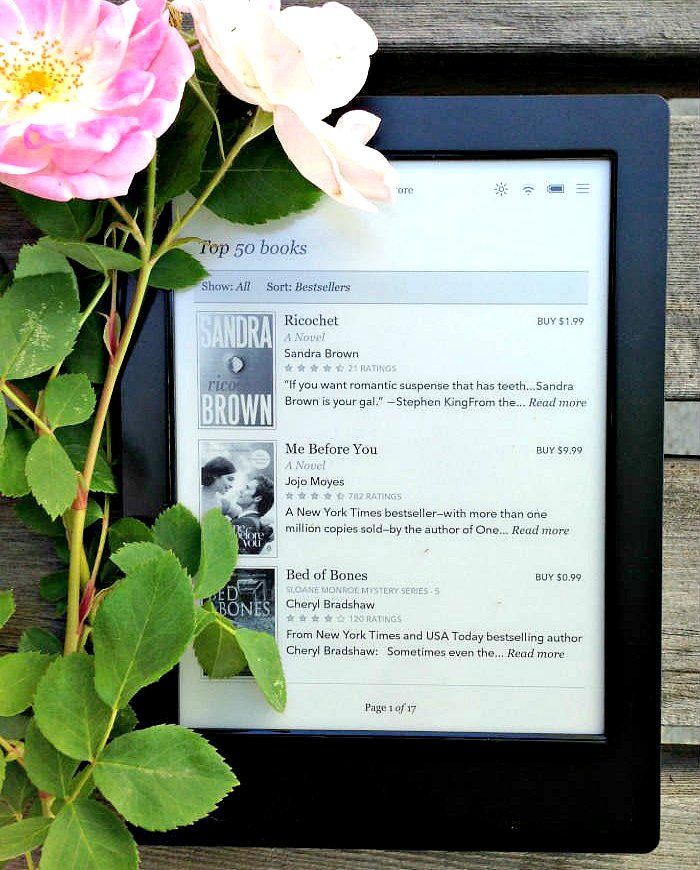 Now's a great time to pull out that novel you started last week or to catch up on the latest trash gossip in your favorite magazine. You could even take it one step further and bring an eReader. Worried about the water or sand ruining it? Don't worry, they make water and sand proof ones these days and they're amazing. I should know, we have three of them, including the waterproof Kobo Aura H2O e-reader.
Battery charger
eBooks even too old school for you? Thinking about just using your phone or, gasp, tablet at the beach? Why not, chances are you have them with you anyway and can even surf using your data plan while you're enjoying the view.
Maybe catch up on some email, or post a few beach selfies on your social channels? Sure, everyone does it. I won't judge.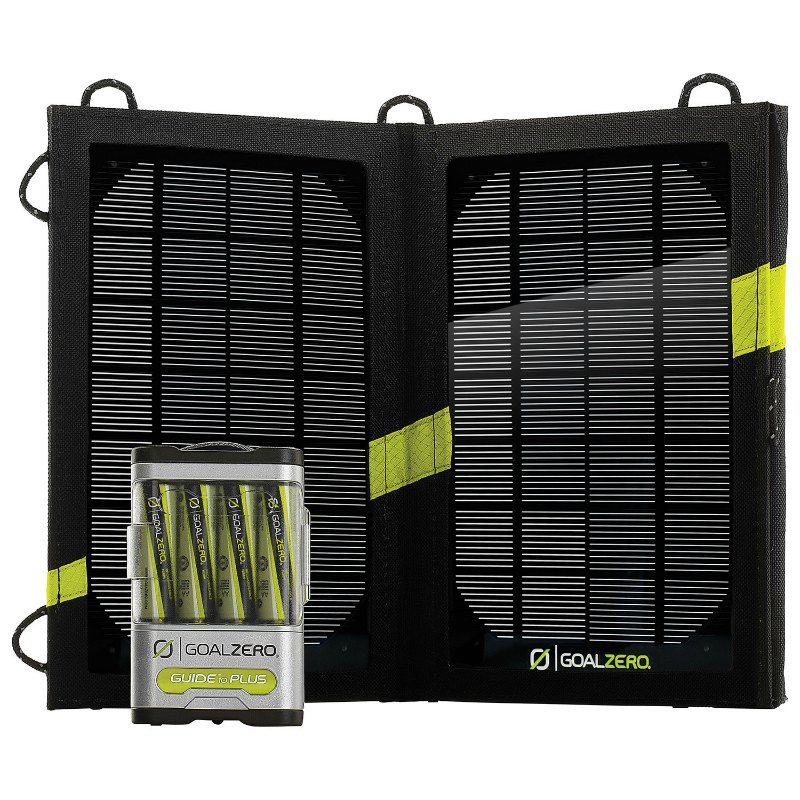 The problem is, you know your battery isn't going to last. What, with you taking a billion selfies, maybe streaming some tunes, playing a game of solitaire or two and watching more Facebook videos than your data plan allows and you thought your battery would last the entire day? Sorry, reality is knocking, phones suck way too much juice to get all that in as well as a golden tan.
What you need is a portable battery charger. Sure, you can be discreet and grab a lipstick sized charger that will get you through the day, but why not be a hero to all your friends and bring something with a little more power and an extra port so your friends can use it too. Heck, why not go full boar and grab one with a built in solar charger. You don't get much more sun that while you're at the beach and you probably forgot to recharge it before you left anyway.
Bluetooth speaker
While we're on the subject of electronics, have you thought about sharing your fantastic music collection with the group? No? How rude of you!
There are hundreds of great portable Bluetooth speakers that were practically invented for the beach. Don't believe me? Check it out for yourself.
Beach toys perfect for the beach
What's a day at the beach without beach toys? A sucky one, if you ask my kids. From beach balls to water pistols, there's no better way to have fun at the beach than to be packing plastic.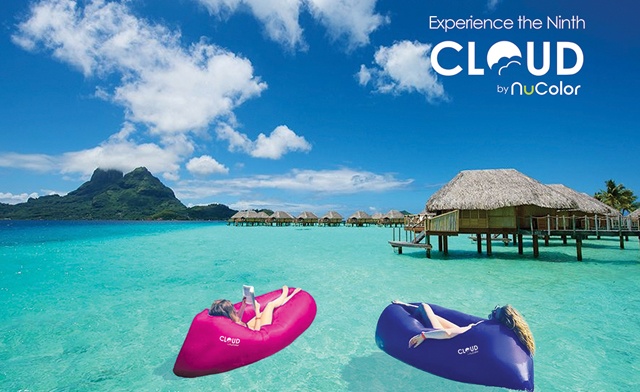 Beach ball
We've all seen it, some cute little kid chasing a floating beach ball through the shallow water. Then, a minute later, a disgruntled parent having to retrieve that ball again. Haha, ah, beach life.
Make sure your day is complete and bring a beach ball. They're cheap, make great pillows or back rests and give parents the extra exercise they don't ask for but deserve all the same.
Inflatable toys
If you think lounging on the water is preferable to lounging on the sand, then you're going to need some sort of inflatable device. Be that an inflatable unicorn, a giant swan or the classic inflatable lounger. While you're at it, think about picking up a portable air pump while you're at it. Just don't keep stealing the kids inflatables for yourself, just tell them it's yours and that's that.
Pool noodles
Think pool noodles are only for the pool? Think again. In truth, they make a great addition to your beach arsenal as they can be used from everything from a jousting pole to a giant water blow gun. The best part is that if you have a few of them, you can create the perfect in water lounge chair with support exactly where you need it and no air pump required.
Water pistols
Ah, the bane of everyone's existence but the source of so much joy for kids. From classic Super Soakers to those ridiculously long tubes there's so many different kinds of water pistols out there today that my inner child gets jealous every time I walk down that aisle while shopping.
Of course, kids don't have to have all the fun so I recommend picking one up for yourself and the next time some kids think they're going to get you, turn the tables and soak them good. Soak them real good.
Beach sports
Are you an active beach goer? The thought of beach volleyball, throwing a frisbee around or tossing the old pigskin your primary reason for heading to the beach? Well, there are all the classic beach sports you can do as well as relatively new ones that are becoming more and more popular, like ladderball, beanbag toss or bocce ball. Heck, there's even pickleball if you can find a nearby court to use.
What you need to make your beach day a success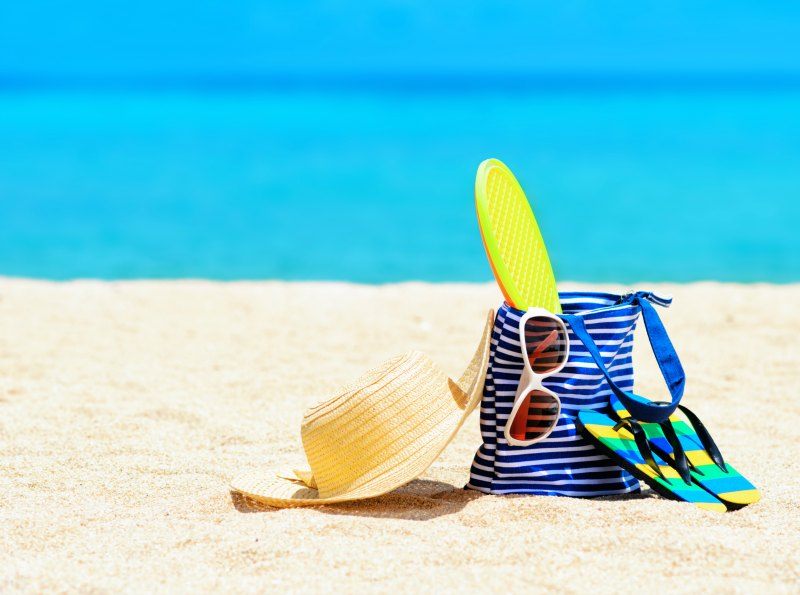 No matter why you're heading to the beach there's going to be something you forgot, something that got left behind and something you wish you had never brought with you. That's why we've included a handy printable beach vacation packing list to get you sorted out.
I hope this list helps inspire you to get out more since everyday you're not at the beach, well, you're not at the beach and that's just wrong.
Looking for more great ideas about what to pack? Check out our printable beach vacation packing list below.
Printable beach vacation packing list
Click here to download the beach vacation checklist!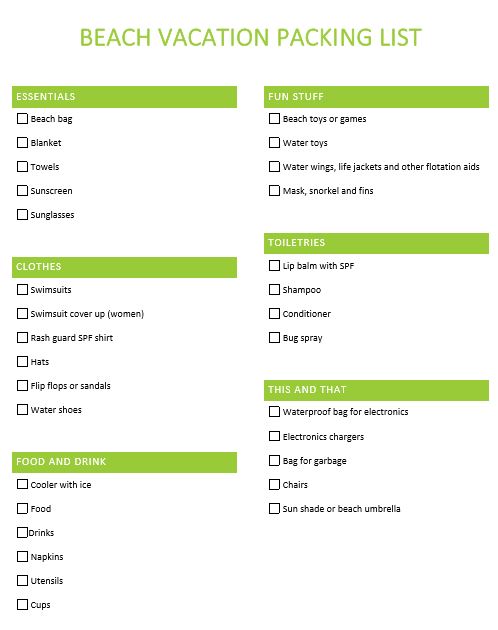 What do you bring to the beach? Share your tips below.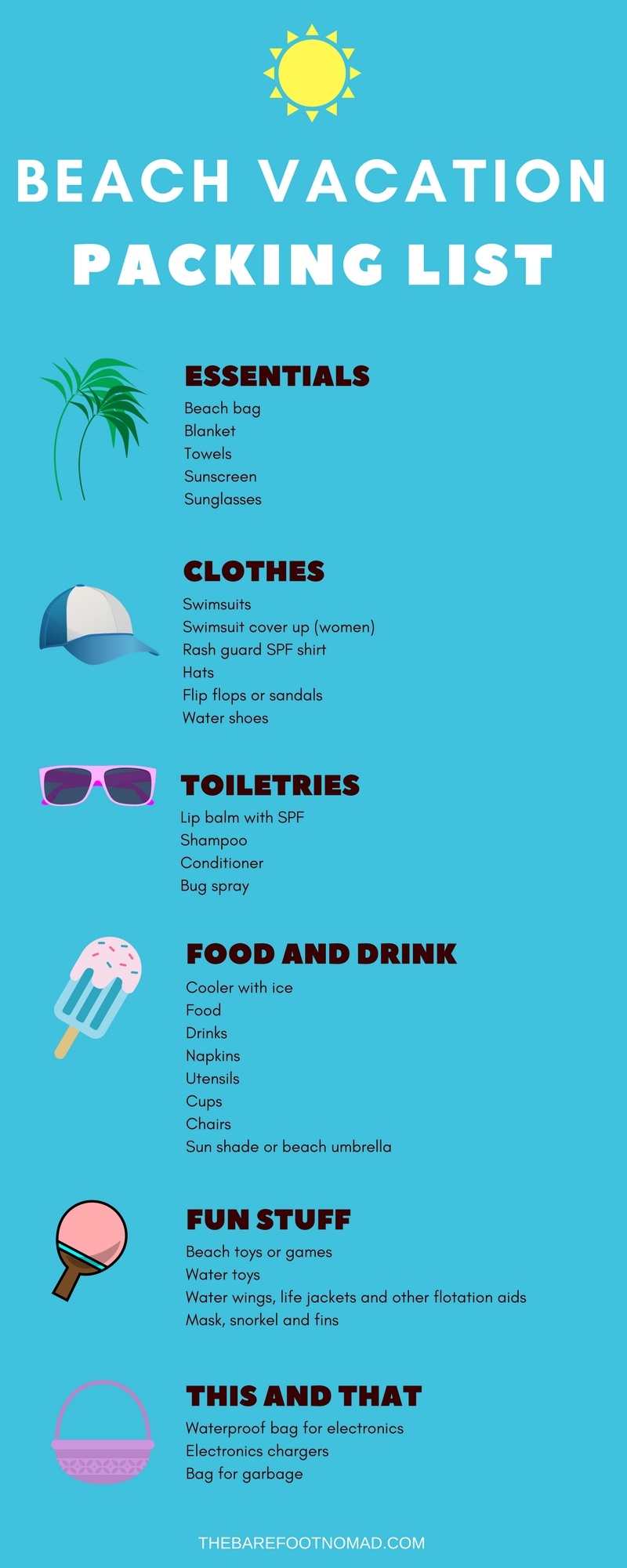 This article was sponsored in part by Best Buy Canada. We only work with partners we use and recommend personally.