The more I travel, the more I realize how important it is to stay organized. It's just so easy to misplace or damage an important travel document.
A passport holder can be a great way to protect your passport from damage, and it's also a great way to showcase your personal travel style. In this review, we're taking a look at the JooJoobs leather passport holder.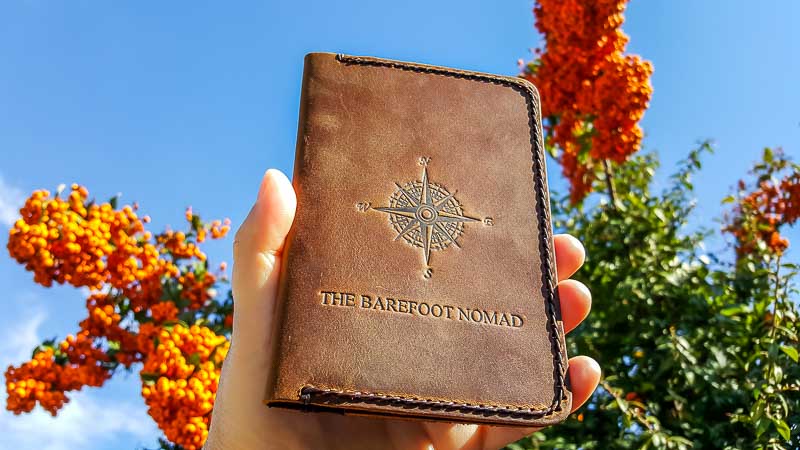 The Personalized Leather Passport Holder by JooJoobs
When JooJoobs first reached out to us to review their personalized passport holder, I first clicked over to the JooJoobs Etsy page to check out their reviews. I was blown away by the over 5,000 reviews, with a five out of five star rating. Pretty impressive!
So, we asked JooJoobs to send us a sample to check out.
Want to win your own JooJoobs personalized leather passport holder? Scroll to the bottom of this post now for a chance to win one of five JooJoobs personalized leather passport holders!
What did we think of the JooJoobs leather passport cover?
JooJoobs personalized leather passport holder fits one passport perfectly, with no extra room for credit cards or cash (unless you tuck them into the inside passport sleeve).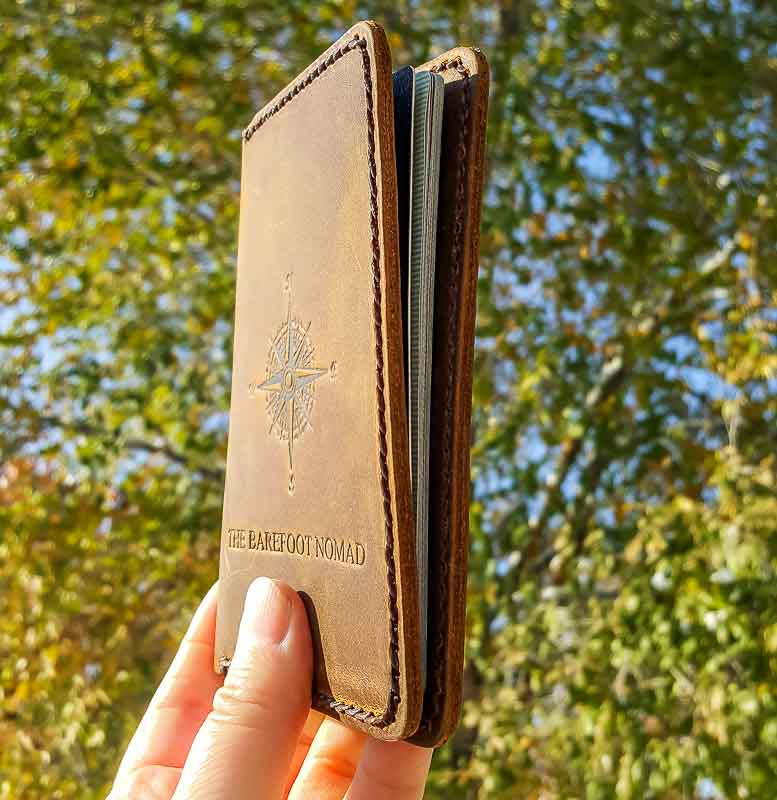 What's really special about this leather passport cover is that you can personalize it with your initials, or even an image.
There are some really cool images to choose from, including a compass, anarchy, bio hazard, a fleur de lis and a happy face. You can also get your initials on the inside cover.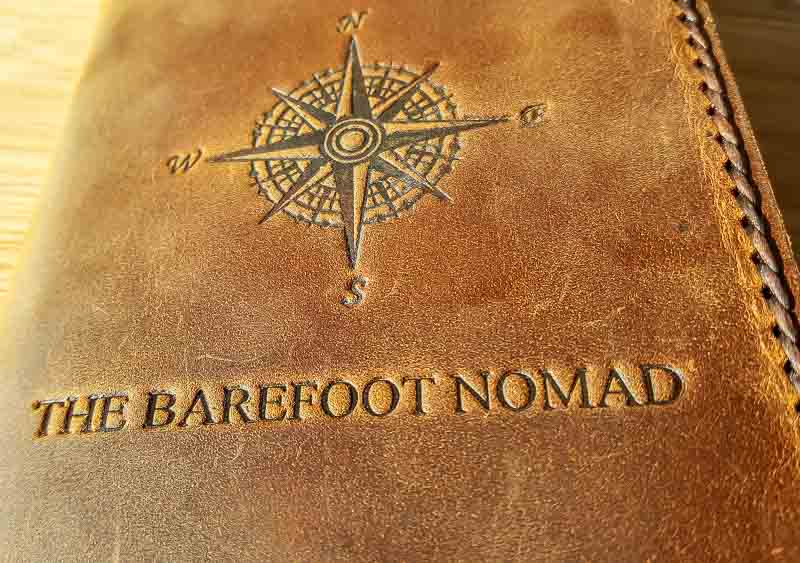 I always worry a bit about my passport falling out of a passport holder, but I honestly don't think that will be a problem here. The JooJoobs passport holder is perfectly sized for the passport, and holds both the front and back passport covers securely.
It's made from full grain distressed leather, and each wallet is handmade to order.  The quality of the leather is great, and I have a feeling that this passport holder is going to be one of those items that wears beautifully.
Want more room for your credit cards?
If you're interested in a passport holder with more pockets for credit cards, be sure to take a look at this larger JooJoobs leather travel wallet. It can hold two passports, plus six cards (in two credit card slots).
Enter to Win!
*** the contest is closed! Congratulations to our five winners! ***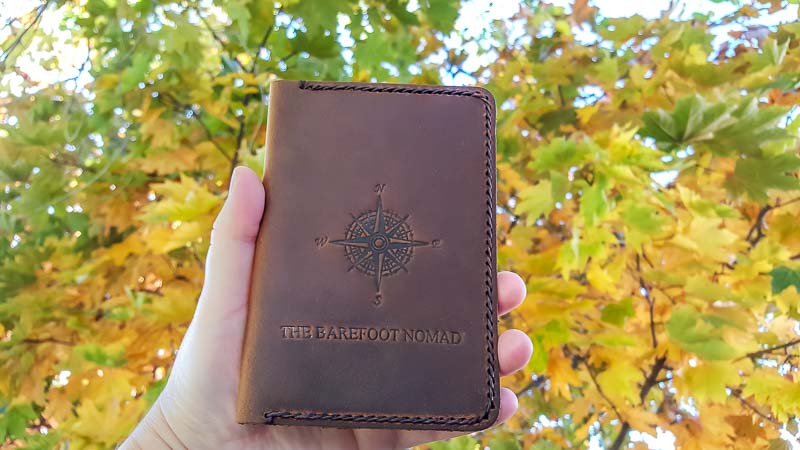 Now we get to give you a chance to win one of five personalized passport holders with a MSRV of $37.00 USD.
The contest is open to residents of the USA and Canada, except Quebec. See the entry form for terms and conditions.
So how do you enter? It's easy.
See the contest widget below? To enter, all you have to do is to enter your email or log in via Facebook!
The contest runs from November 6, 2017 to November 21, 2017. The winners will be contacted by email and the prize will be shipped soon after.
Want to find out more?
You can find JooJoobs on the JooJoobs website and on their Etsy shop, and on Facebook, Twitter, Instagram and Pinterest.
Looking for a slim travel wallet?
If you love a minimalist travel wallet, be sure to check out JooJoob's minimalist wallet, and their money clip wallet.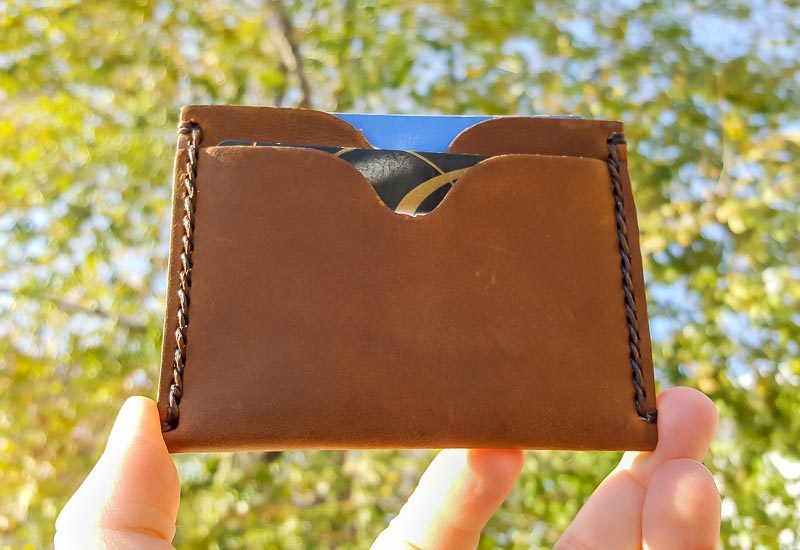 Stay tuned, we'll be writing a post comparing the best slim travel wallets coming up soon!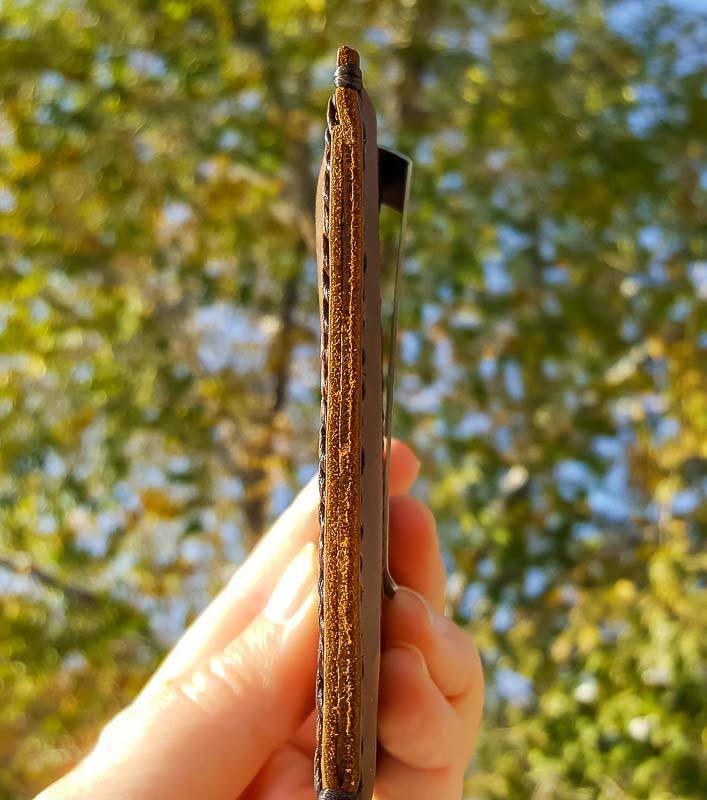 This article was sponsored in part by JooJoobs.
The Barefoot Nomad is not responsible for prize fulfillment.