Remember those carefree days when you would throw on a swimsuit, and your beach packing list essentials were just a towel and sunscreen?
Well, those are long over. You have a family now, so get ready to carry a lot more gear. Packing for a family beach vacation is a completely different experience. Kids need snacks at all times (as any experienced parent will tell you), plus you'll need to plan for many more sticky messes and meltdowns. And those are just the fun parts.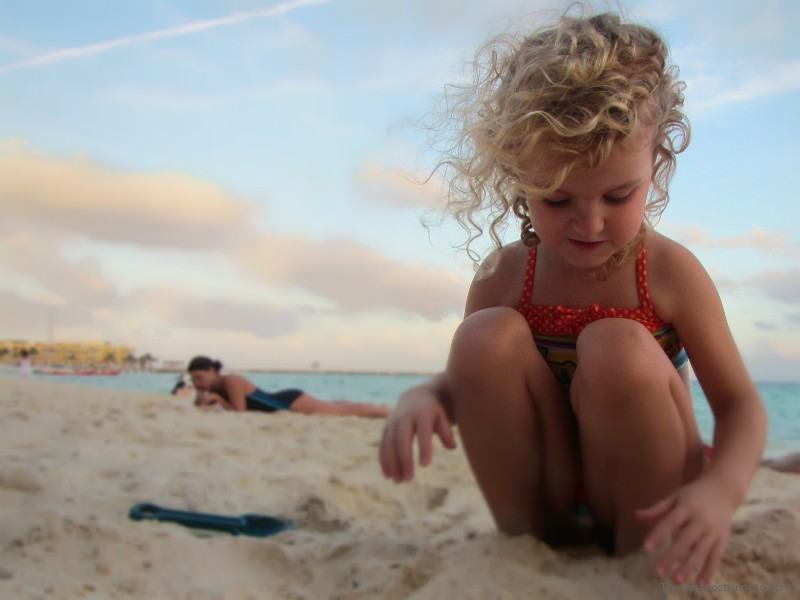 You won't want to take everything on this list, or you'd need a forklift to carry your beach bag. Grab what's on the essentials list, and pick and choose from everything else.
If you've got a kiddo in diapers, skip to the very end of this post for some extra gear you'll likely need.
Ready? Here's our ultimate family beach vacation packing list, with tips for all the beach gear your family should ever need.
Family Beach Vacation Packing List
There are a few essentials you'll need for any family beach vacation. Here are our favorites, which we've used everywhere from Mexico, to Costa Rica, to British Columbia, to the USA.
Looking for a family beach vacation packing list printable list?
Click here to download our family beach vacation packing list printable as a PDF file that you can print.
Essentials
Beach bag to carry all your beach gear. We really like this Dejaroo Family Size Beach Bag. It's big enough for a family, and packed with pockets.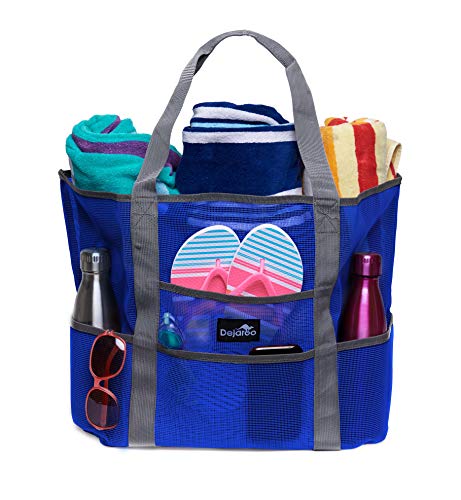 See prices for the Dejaroo Beach Bag now.
Rash-guard shirts with SPF protection
Sunglasses
Hat. Admittedly, we're not hat people, but more shade is always a good idea.
Sunscreen. If you've ever tried to smear sunscreen on an unwilling toddler, you know why we love spray-on sunscreen for little kids.
This Thinksport Kids Safe Sunscreen is free of avobenzone, oxybenzone, paraben, phthalates, PABA, 1,4 dioxane, and UV chemical absorbers.
See more about Thinksport Kids Safe Sunscreen here.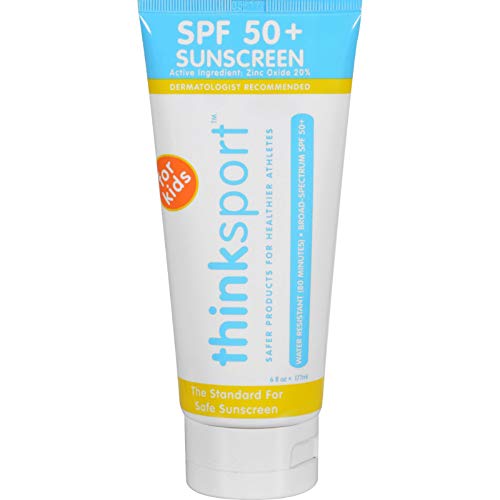 Beach towels
Swimsuits
Snacks (see the full list below)
Life jacket or other flotation device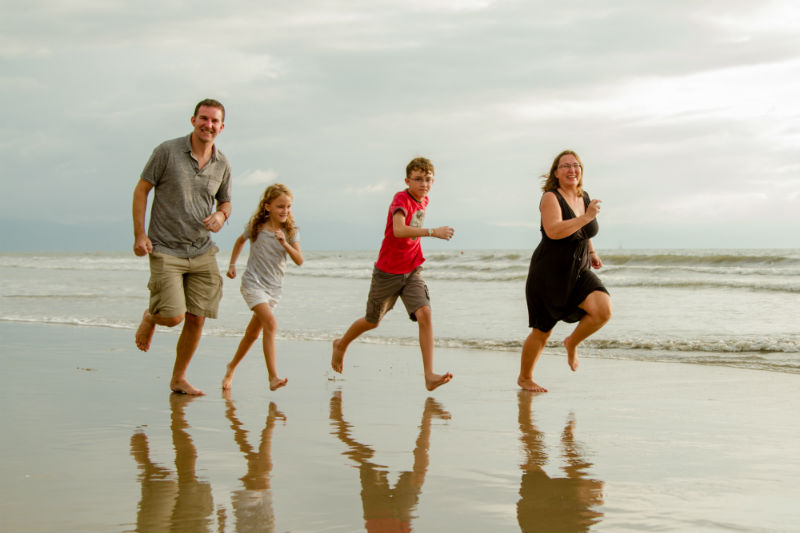 Food
Exactly what you pack for food depends on how long you're at the beach, where you're at, and if you have a cooler.
When we're in Mexico, we press the easy button and swing by the local Oxxo convenience store to grab drinks, chips and cookies for the beach. If you're coming from a stocked vacation rental or your own home, you may want to grab a full picnic lunch.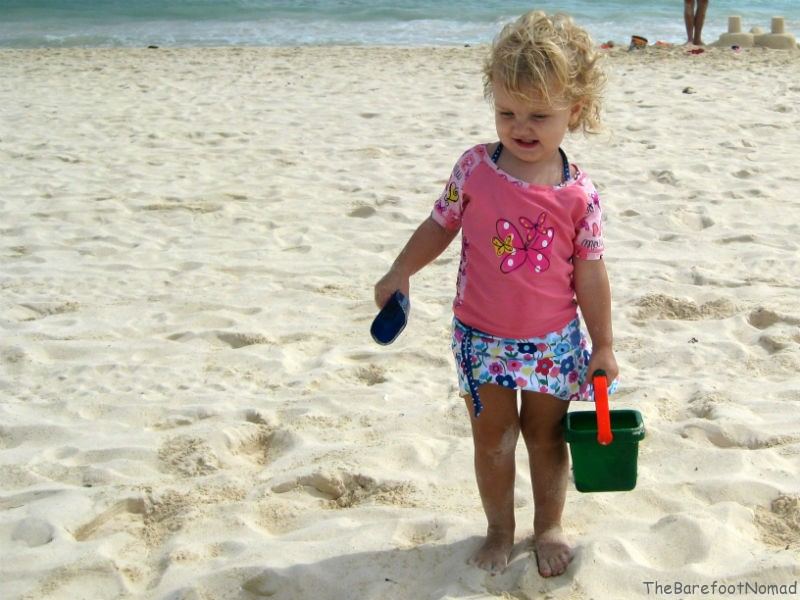 Any food that melts quickly generally doesn't do well for a beach picnic, like chocolate bars. To keep things simple and easy to clean up, we avoid using extra glasses or cutlery, so we stick mostly to finger foods and bottled drinks.
Here are a few of our essentials for a picnic lunch, which are similar to what we share in our road trip packing list.
Cooler. This TOURIT Cooler Backpack is a great choice, as it's easy to carry and stays cool.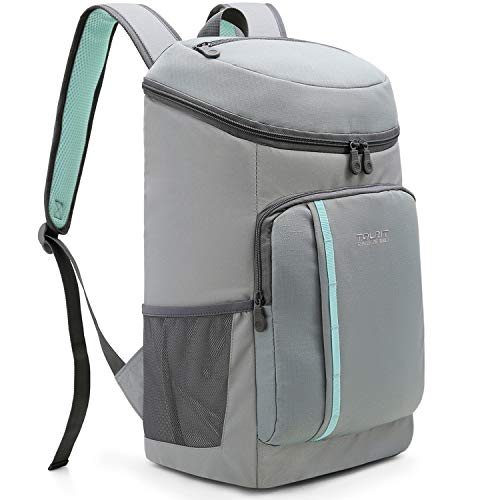 Click here to see the TOURIT Cooler Backpack now.
Ice. Ice packs or blocks of ice last longer than ice cubes.
Water.
Drinks with lids. This prevents spills and keeps sand out.
Cut up fruit, in containers with lids.
Ready-made sandwiches, cut in quarters for little hands, in containers with lids.
Sweet treats like dried fruit, fruit roll-ups, cookies or gummy bears.
Savory treats like cheese strings, Goldfish Crackers, chips or pretzels.
Bag to store garbage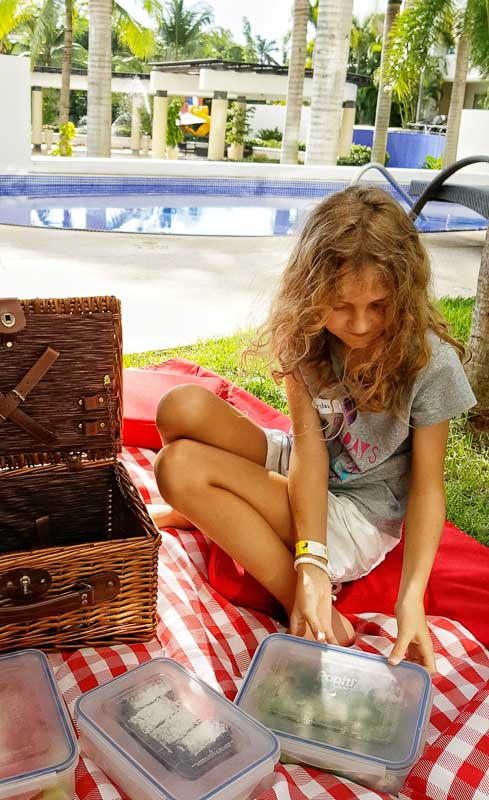 Looking for a great family vacation destination?
Last year, we road tripped the Oregon Coast, and absolutely loved it! There's so much to see and do, from stunning ocean views, to great food, to fun family activities. We've also had a blast in Cancun, Mexico's Riviera Nayarit, Cozumel, Colorado Springs, and so many more fun family travel destinations.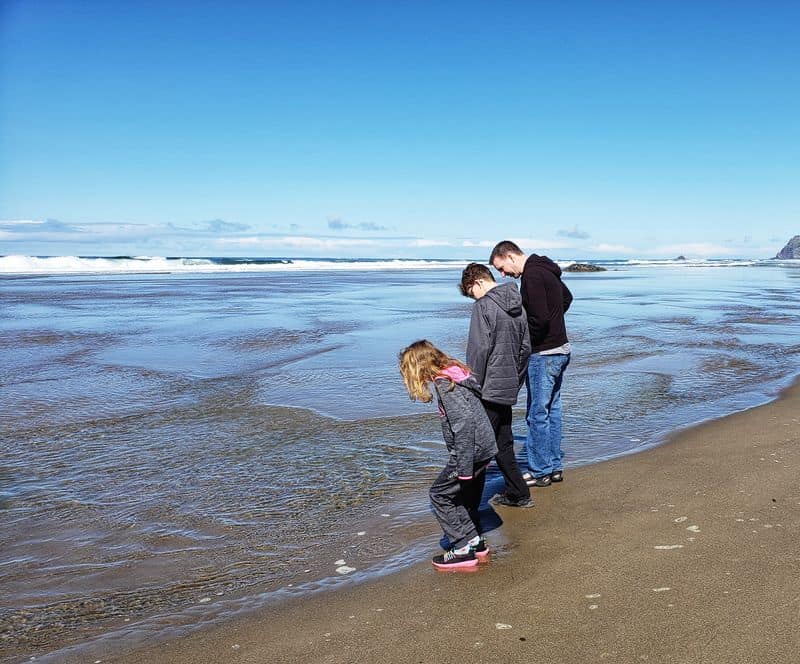 Clothing
One essential that we never go without on any beach packing list for the family are SPF protection shirts. The kids can swim in them, plus they have built-in SPF protection, which has saved the kids from a few sunburns, I'm sure. Plus, any area of their body covered by a SPF shirt doesn't need sunscreen underneath, which has saved us untold hassle. Putting on a shirt much easier than smearing or spraying sunscreen all over the torso of an uncooperative kid.
Here are our beach clothing picks:
Swimsuit
SPF protection shirt (sometimes called a rash-guard)
Cover-up. Micki loves having a cover-up to throw over her swimsuit when we pop into a restaurant or walk back to the car.
Change of clothes. This one's optional, but our kids somehow manage to get their clothes full of sand and sopping wet most of the time, so we carry a clean and dry change of clothes for them.
Bonus family travel tip! Family travel is so much easier when we have a vacation rental instead of a hotel. A condo, town home or house has a kitchen to make meals and snacks, a place to do laundry, and everyone has their own bedroom. Vacation heaven!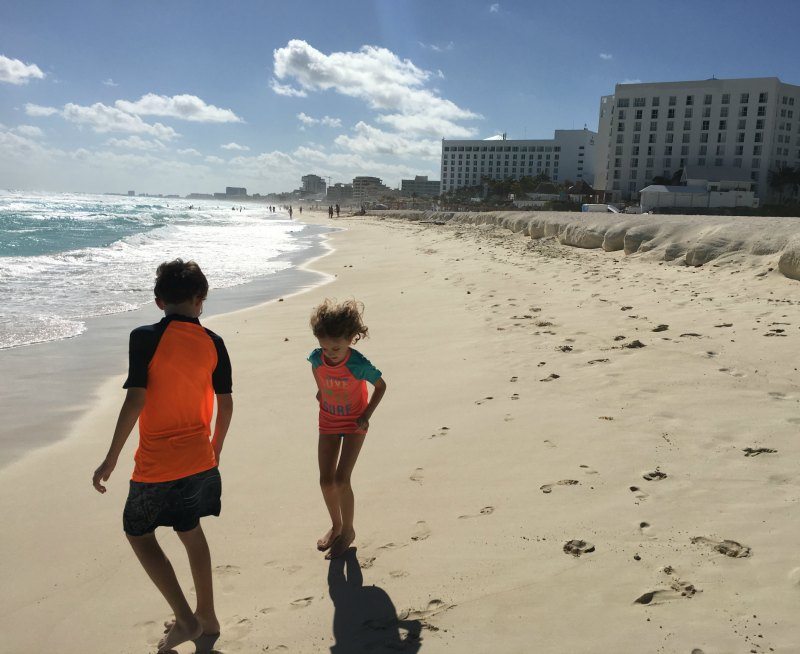 Beach toys and other fun stuff
The best beach games are half the fun of going to the beach, and there's always something fun on our beach checklist for family. Exactly what you take depends on how long you're there, and how active you want to be, but these are some of our tried and true favorites.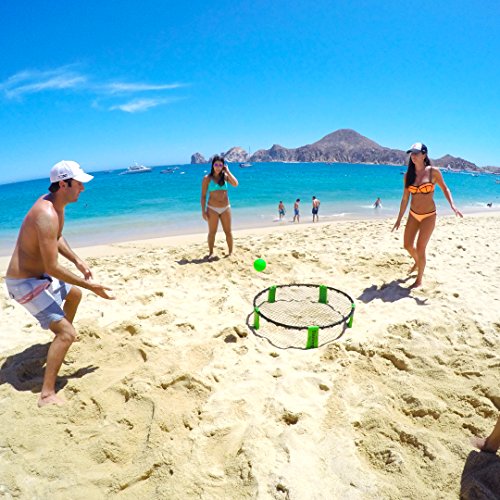 Bucket, shovels and other sand toys
Beach ball
Frisbee. Get one that floats, so it won't sink in the water.
Inflatable water toys
Swim goggles
Gear for beach games like volleyball or badminton.
Water pistols
Electronics
I get that the beach should be a electronics free zone, but there are a few cases that can be made for gadgets on the beach. Here are our picks.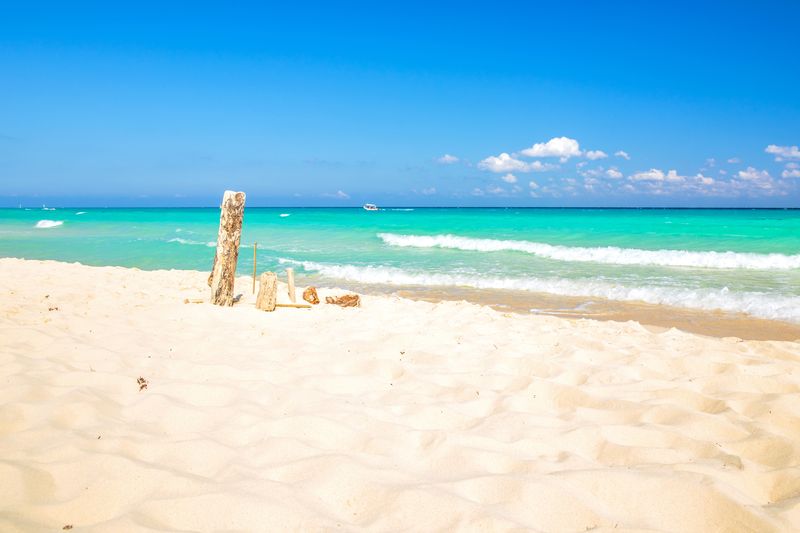 Kindle or other e-reader for catching up on some great books
Smartphone (for the adults)
Waterproof Bluetooth speaker (to stream music from your smartphone)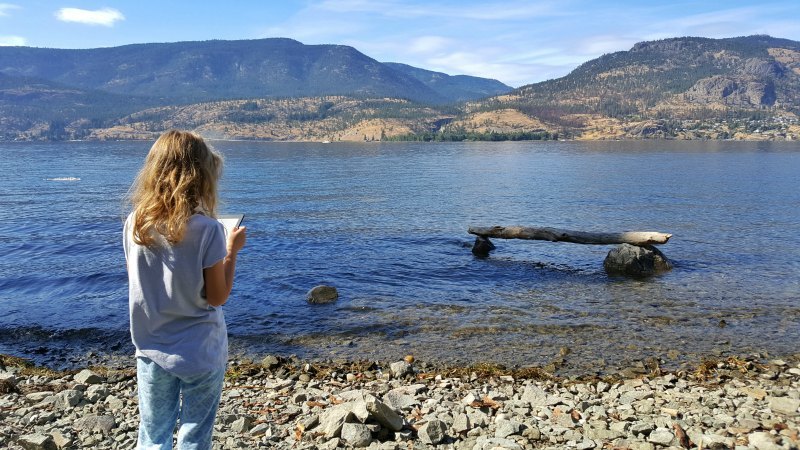 Packing list for families with children in diapers
If you have a little one still in diapers, your beach packing list is going to be a lot longer than those of us without. As a general rule, we would just grab our day-to-day diaper bag and tote it to the beach when our kids were this age, but our beach holiday packing list for the family would usually include these items.
Swim diaper
Baby wipes
Diaper rash cream
Diaper changing pad. You can just pack an extra towel, but you'll want something dedicated to diaper changing – no one wants poop smears on their beach towel. Not that that happened to us, or anything.
Baby hat
Sun umbrella or sunshade. This Sport-Brella Versa-Brella SPF 50+ Adjustable Umbrella with Universal Clamp is a great choice. Both of our kids ripped off a hat the instant it hit their heads, so you may want a dedicated sun shade to protect their delicate skin.
Baby sunglasses. Good luck keeping them on baby, but it never hurts to try.
Baby bottles and milk (if you formula feed) and/or baby snacks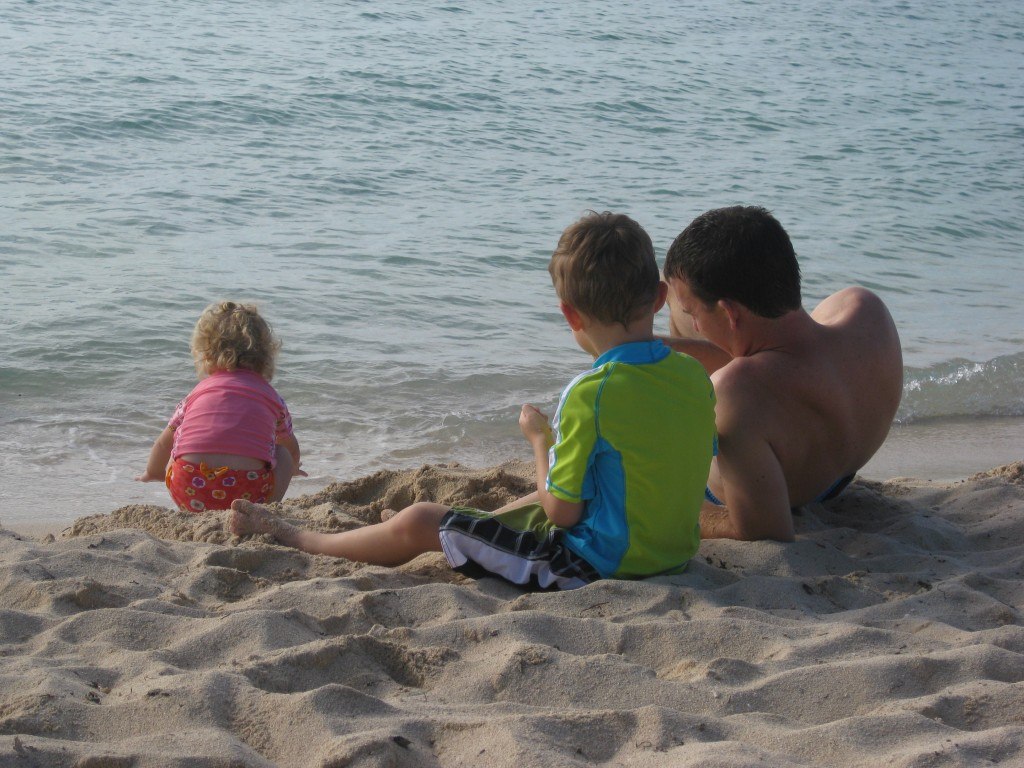 Useful, but not essential beach gear
There are always items that are a lot of fun to take, or just serve a really specific purpose. Here's our random list of things that we've used occasionally at the beach. They may be some of your essentials.
Hand-held spray mister. It makes a budget day at the beach feel more like a day at a fancy beach club, plus it helps beat the heat. Check out some of our other ideas for staying cool in the heat of the summer outdoors.
Bug spray
Lip balm with SPF protection
Sandals or flip-flops
Water shoes
Books or magazines
Battery charger (for smartphone or e-book reader)
Beach blanket
Beach chairs
BBQ or camping stove
Mask, snorkel and fins
Looking for a family beach vacation packing list that you can print?
Click here to download our family beach vacation packing list printable as a PDF file that you can print.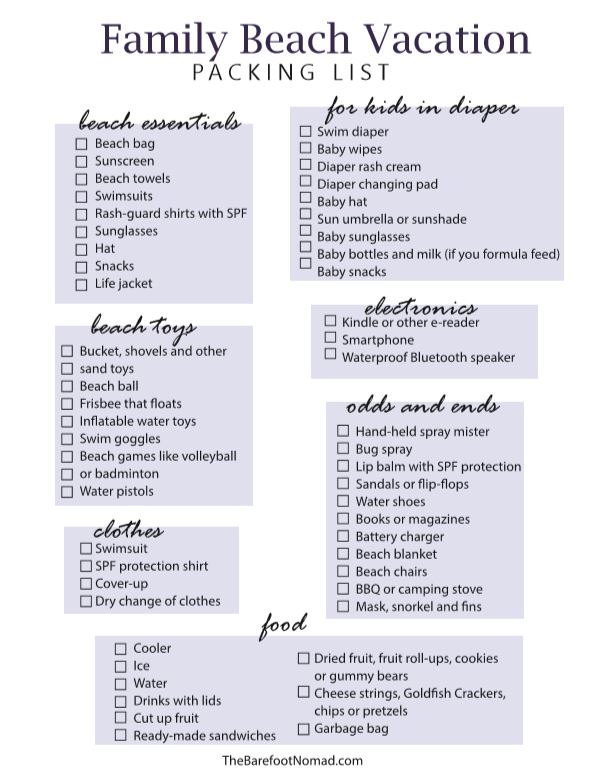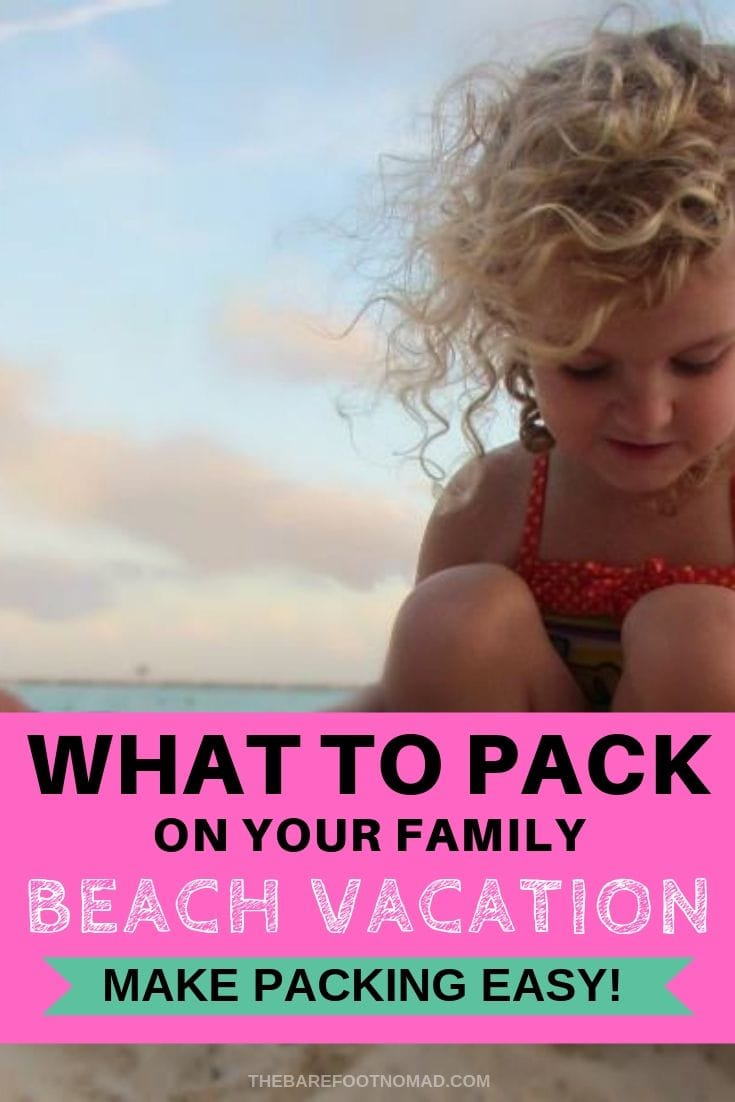 Do you have any beach gear for your family beach trip checklist that we've missed? Let us know in the comments below!