Hostels have a reputation for being party places filled with 20 year olds, grungy shared bathrooms and crowded dorms. But things have changed. Some hostels now rival nice hotels for amenities and cleanliness, and many have private rooms and bathrooms for couples and families.
We mostly stay in rental apartments when we travel, as we can get great long term rates and a place to cook (almost a necessity when you travel with two kids under eight!).  We've found that hostels are a great alternative to hotels when we stay for a night or two in an expensive area like France.
France is known as one of the world's most expensive countries, making it an ideal candidate for a family stay in a hostel
.
A four bed private room with private ensuite bathroom at Villa Saint Exupéry Gardens (a converted monastery overlooking the French Riviera)  runs $135.00 per night in Nice, France. Similar hotels can easily run up to twice that amount in this area.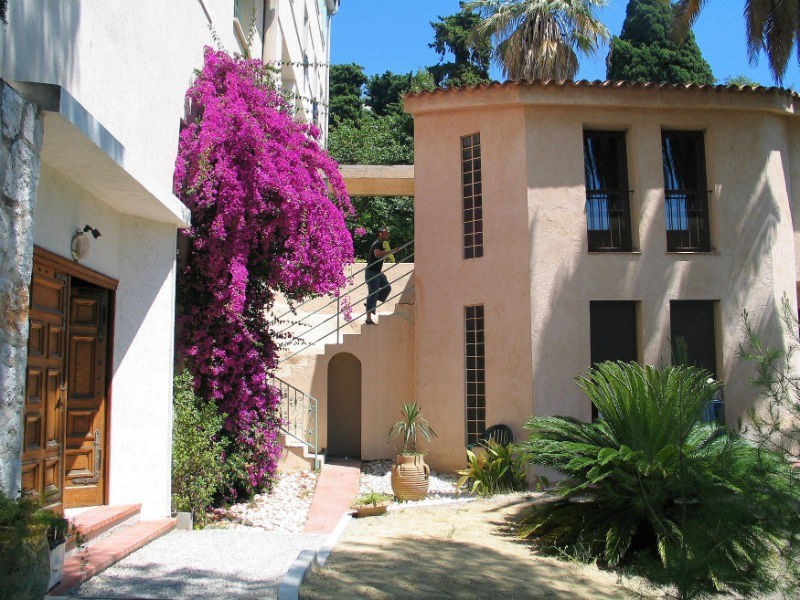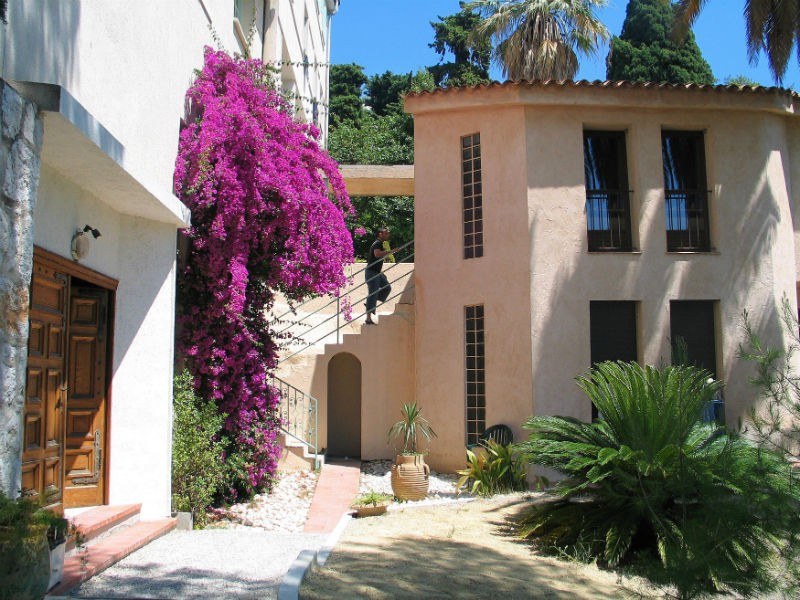 Family friendly tips
Families staying in hostels are often looking for very different things than the stereotypical backpacking crowd. Here are a few tips for finding a family friendly hostel.
Family friendly hostels can be difficult to find. You'll need to search through some listings to find the hostel that's right.
Read reviews carefully to ensure your hostel isn't a noisy party place. Most hostel booking websites also offer reviews, including Hostelworld and Hostelz.com.
Check to see if your hostel has a bar. Hostels with bars on site tend to attract the party crowd.
When you're booking your room, be careful to ensure that you're getting a private room, rather than beds in a large shared dorm.
If you have small kids, and don't mind sharing a bed, call the hostel's toll free number to discuss your options. Some hostels charge per person, whether that person is six or twenty. Others charge by the bed.
Common rooms are great places to let the kids mill about a bit. Some small hostels don't have common rooms, so check beforehand.
Look for hostels that cater to flashpackers. Flashpackers are a new breed of backpacker that like to  travel with a little more luxury. Hostels that cater to the flashpacker crowd often have great amenities.
Go beyond your guidebook. Guidebooks like the Lonely Planet cater heavily to younger travelers with a tiny budget, and tend to focus on what's hip, cool and centrally located rather than comfort.
Push button showers are horrid, horrid, things that are impossible to navigate with slippery hands – avoid hostels that have these.
If Internet is a necessity, check reviews to make sure the Internet is reliable and not limited to only a few hours a day.
Check your hostel's location on a map to make sure it's near the attractions you want to visit.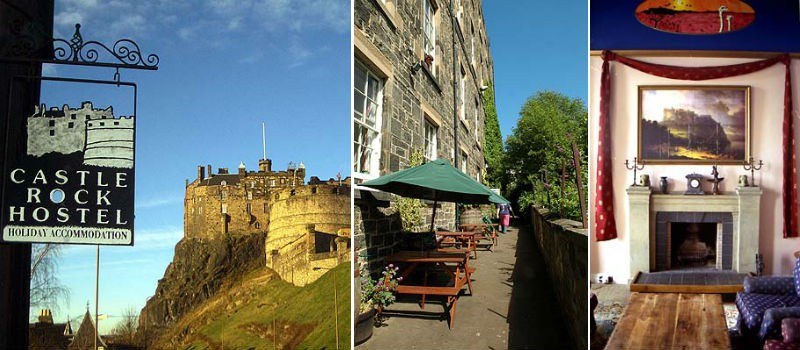 Money saving tips
Hostels can be a fantastic way to save money, especially in areas where accommodation is traditionally very expensive.
If you're really looking to slash your budget, consider getting beds in a shared dorm. If you have a small enough family, you may be able to book an entire four bed dorm. If your family is bigger, it might still be worth it to book an entire eight bed dorm for yourselves as it will give everyone enough space to run around.
Book early in expensive destinations and during peak season. There's a high demand for affordable family hostels, and they sell out quickly.
Many hostels belong to an organization like Hostelling International. If you're staying for several nights, it may be worth it to buy a membership card, which gives you discounts each time you stay. You can buy a membership online or at your hostel.
Compare rates with hotels. Don't assume a hostel room will be cheaper than a hotel. Surprisingly, we sometimes find hotel rooms to be a better deal! Hostel booking sites offer more than just hostel rooms – they can be a great place to find other affordable places to stay.  Hostelworld has a fantastic feature that lets you compare rates for hostels, hotels, bed and breakfasts and even campsites.
Check breakfast times to make sure breakfast doesn't end before you get up. Some hostels lure folks in with a free breakfast, but cut service off early to cut costs.
Some hostels offer deep discounts for stays of a week or longer.
Cheaper isn't always better. The cheapest hostels can be unclean and uncared for. Check the reviews.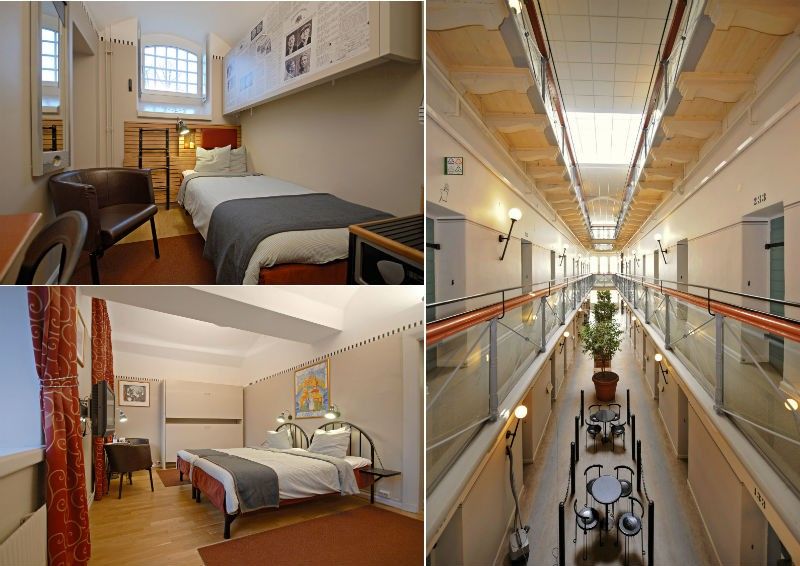 What to expect
Hostels run the gamut from small, independently owned basic rooms to 300 bed places that resemble a resort more than a hostel.
Here are a few pointers to get you started:
Larger hostels can be like a resort unto themselves, with grocery stores, recreation rooms, laundry rooms, children's play equipment, restaurants and business centers.
Hostels aren't just for young people. Every year more seniors and families visit hostels.
Hostels generally offer basic, no frills accommodation. While more and more plush hostels are springing up, most hostels simply offer a clean, basic place to stay.
Bedding is usually included, but some hostels may charge a small fee for sheets.
Many hostels offer hearty, cheap meals in a family style setting. Don't expect haute cuisine, but you'll usually get a cheap, filling meal.
Hostels can come in the form of former prisons (Stockholm, Sweden), castles (Edinburgh, Scotland), alpine chalets (Gimmelwald, Switzerland) and even former royal residences (Holland Park, London).
Some hostels, especially those run by Hostelling International, have strict rules about curfews and lockups. Curfews can be a good thing though, as it can keep drunk and rowdy guests from returning in the middle of the night.
Hostels are often hard to find in remote places, and much less common in the USA and Canada than elsewhere in the world.
The Bottom Line
While some hostels are still  stereotypical grungy party places, most hostels are clean, quiet and family friendly.