When Charles and I first started our travels, we lived the typical backpacker's lifestyle, staying in hostels and eating out every night. Now that we're a family of four on the road for months at a time, we find we need more space and privacy.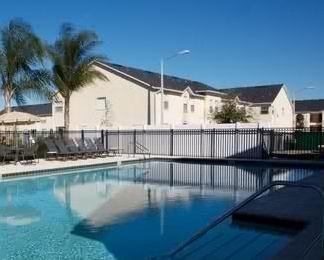 As a family, we use vacation home rentals whenever we stay somewhere for more than a night or two. They're cheaper than hotels, and have a ton of space and amenities (and personality!) that hotels don't offer. We've rented vacation homes with gourmet kitchens, amazing swimming pools, and top quality linens at far less than half the cost of a hotel. We check listings on VRBO – Vacation Rentals By Owner, TripAdvisor and Airbnb to start our search.
Looking for a great deal on your next Airbnb? Follow our link to get a $35 credit! (And we get a credit, too).
Looking for a great deal on your next Airbnb? Follow our link to get a $35 USD credit! (And we get a credit, too).
During our side trip to Disney World, we decided to stay in Kissimmee, Florida. Kissimmee's a short 20 minute drive to the Disney World resort, and offers a big variety of homes for rent. We thought a Kissimmee vacation rental would give us some peace and quiet, but be close enough to Disney World to make it an easy drive.
We splurged a bit for an awesome four bed, three bath townhouse in Kissimmee's Club Cortile with all the bells and whistles (pool, tennis courts, movie theatre, high speed Internet) for $590 for six nights, including all taxes and cleaning fees.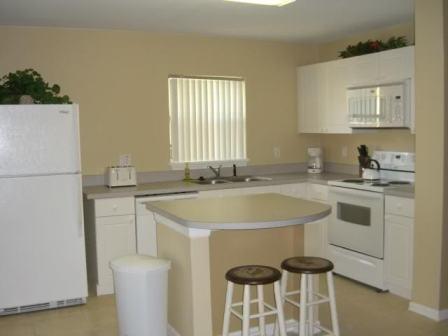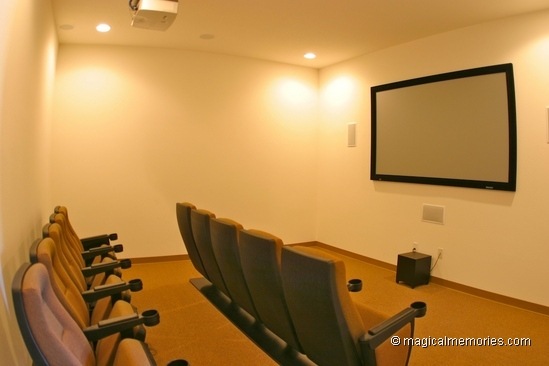 Here are our top 10 tips for getting a great vacation rental:
1. Check Reviews From Past Guests
Vacation rental sites all offer reviews from people who've stayed in the property before, but Airbnb is my favorite for this. They only allow real reviews, by people who've actually stayed in the vacation home. After perusing some of the other home rental sites for a while, it becomes pretty clear that many of the reviews are manufactured, phony reviews written by the owners' friends or family.
2. Decide What Amenities Are Essential
You can save a lot of money if you get a place with only the amenities you need. If you're planning to spend all day, every day, at one of the great attractions nearby, then you may not need a huge swimming pool.
3. Consider Using A Rental Guarantee
Both
VRBO – Vacation Rentals By Owner
and
HomeAway.com
offer rental guarantees. Although they differ a bit in details, essentially you pay a small fee (around $30) to ensure your rental is as pictured on the site and available. Make sure you keep records, and ideally screenshots of the property's listing.
4. Map It Out!
Make sure you check out the physical location of the rental. Ensure that the location works for you. If you want quiet, make sure it's not backing onto a busy road. A map to the property is included in all of the home rental sites we've checked out.
5. Chat With The Owners
Whether you talk by email or phone, spend a few minutes asking the owners questions about their place. Odds are, if they respond quickly and honestly, they'll probably make good landlords. If you have trouble reaching them, and they dodge your questions, imagine the hassles you'd have if there was a problem.
6. Know What's Included
If the rental says utilities are included, look into the fine print. Many properties have a cap on the amount of gas and electricity you can use. The same with Internet. If they say Internet's included, make sure you ask if it's high speed, and wireless (or wired). Make sure you ask about cleaning fees, as it's common for owners to tack on a cleaning fees on top of the rent.
7. Make Sure There's An Emergency Contact Person
If something goes wrong, make sure you have the phone number of someone who can help you out. If the owners aren't in the same city, get the phone number of someone local who can deal with a burst pipe at 3 am. It happens.
8. Is it Kid Friendly?
When we looked for our Kissimmee vacation rental, having a safe place for the kids was at the top of our list. That mean no expensive furniture or decor for them to destroy, no steep stairs without railings, and no penthouses to fall off of.
9. Can You Get a Refund?
This is especially important if you're booking far in advance. Although your travel insurance may cover trip cancellation, it would be far less hassle to get a refund directly through the vacation rental than deal with an insurance company.
10. Book Very Early Or Very Late
Booking early is a good idea if you're going to an area where vacation rentals are in high demand and in high season (Kissimmee over Christmas and New Years is a perfect example). Our style is to book at the last minute, even in busy times and areas, though this is probably only for those with nerves of steel. Often, we can get a steal of a deal due to a last minute cancellation.
Bonus Tip! Get The Rental Agreement In Writing
Make sure it covers the cost, the dates you'll be there and deposits. Also make sure that the cancellation policy is in writing.