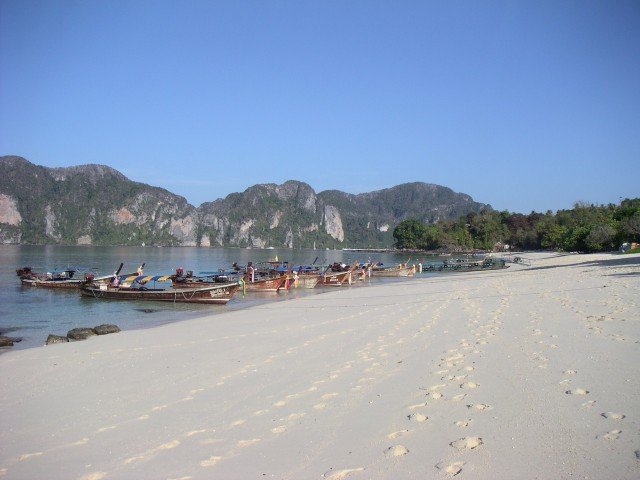 Being a huge travel nerd, I'm in love with shoulder season travel. I'm talking heart going pitter-patter, light-headed, happy just at the thought of it, in love.
What is shoulder season?  Shoulder season is not off season or low season. Shoulder season falls between high season (Christmas and New Year in most of the world) and low or off season.
What are the best parts of traveling shoulder season?
it's cheaper than high season, and you have better luck negotiating prices
crowds are thinner
prices are lower than high season
attractions and restaurants are still open
weather is usually good (though you usually run a higher risk of bad weather than high season)
lots of daylight hours
locals can be more relaxed and friendly, as the influx of tourists has eased
Shoulder season offers some pretty good discounts over high season travel. You can pay two or three times the price of shoulder season if you travel in high peak times like Christmas or spring break.
Most of the time, Charles and I have been able to negotiate low season prices if we travel during shoulder season. This works especially well in years that tourist numbers are down.
The timing of shoulder season varies, depending on your destination, and what activities you're doing. For Caribbean and tropical destinations, shoulder season usually runs July, August and November.
Shoulder Season in Thailand
During our three months in Thailand, we traveled over shoulder season, from February to April. Monsoons start to roll in around May, cutting snorkeling time short.
A little bit later, some friends asked us for advice on when to travel to Thailand. Since we love a good discount, and don't love crowds, we told them to go during shoulder season, and avoid Christmas and New Years. But did they listen? No, of course not. Human nature being what it is, they visited around Christmas. And they paid for it, not only in expensive hotel rooms and crowds, but overall, by not having a great experience.
Shoulder Season Around the World
Hawaii
May and September
Gentler waves, fewer crowds, and lower resort rates.
Ireland
April
Flowers are starting to bloom, and the cold winter mist is disappearing.
Brazil
March
Carnival is done, and hotel prices drop like a stone.
Playa del Carmen and the Mexican Riviera
April and November to Mid-December
Hurricane season is nowhere in sight. In spring, prices drop after Easter and spring break are long gone. We visited Playa during November and December, when prices were still low and the weather warm enough. By the time we left in January, high season was picking up, the weather was getting a little cool for dips in the pool, and we couldn't find a two bedroom condo for under $2500/month (we were paid $1,200 a month in November).
Australia
May
Visit Uluru (Ayer's Rock) around now to avoid passing out from the heat. We visited Uluru in the heat of summer, and must have consumed a few liters of water a day just to prevent passing out from dehydration.
Dubai
September and October
You'll beat the searing heat a bit, and camel-racing season has started (and honestly, who doesn't love a good camel race?).
Banff Lake Louise and the Canadian Rockies
April and October
You can still catch some skiing at some of Canada's great ski resorts, but the weather's nice enough to walk around with only a light jacket in the Banff townsite.
Vancouver Island, Canada
November
It's cool enough for a jacket, and you'll probably have to put up with a constant light drizzle, but room prices are half of high season, and the wineries are more than happy to let you enjoy wine tastings at your leisure.
New Zealand
November
Make sure you visit before Christmas, when New Zealand suffers from the holy trinity of travel craziness: kids out of school on summer holidays, the best summer weather, and folks taking their yearly vacations from work. Before we perfected shoulder season travel, we traveled to New Zealand in December. We spent our entire month in New Zealand struggling to find an available hostel room or campsite.