Note: Flyline has shifted from a wholesale ticket distributor for consumers to a flight sales solution for larger companies so we've removed all links to their old system. We've decided to keep this post up simply as a placeholder for people still searching for them as well as some good information at the bottom concerning flight terminology. Feel free to check out some of our other posts on finding
flights for cheap
or
how to find international flights deals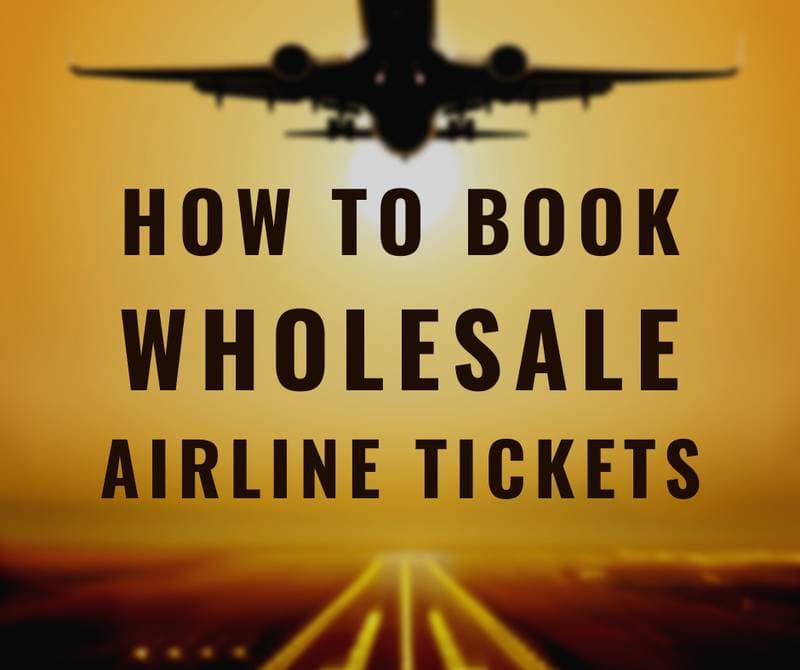 Have you ever wondered if it's possible to book wholesale airline tickets?
There's a lot of information out there on how to get the cheapest flight, like finding mistake fares, signing up for curated email newsletters, or just looking at a comparison website.
I remember when flight aggregators became the go-to way to find a cheap flight, around 2010. Aggregators search dozens of airfare booking engines, airfare sites, airlines themselves and OTAs (online travel agencies) and compare prices.
Back in 2017, I remember the going advice was to book around 50 days before your flight to save money. In 2018 and early 2019, there was a lot of buzz about email subscription services (where you sign up to get emails from companies that send you weekly deals).
I've been a little frustrated lately, because it seems that it's getting harder to get a great deal. Generally, I get the same airfare prices from most online flight search engines. While I do see some good deals from my email subscriptions, most of them are either at the wrong times for me, or out of the wrong airport.
How to Book Wholesale Airline Tickets for Cheap Flights
So, I was definitely interested when I got an email from FlyLine inviting me to try out their service. FlyLine says flights through them are cheapest because they don't markup the wholesale rates that they source from the airlines.
What is FlyLine? FlyLine is a subscription based service that doesn't charge booking fees. You pay for a yearly subscription to access wholesale flight prices. You can see more on the FlyLine website.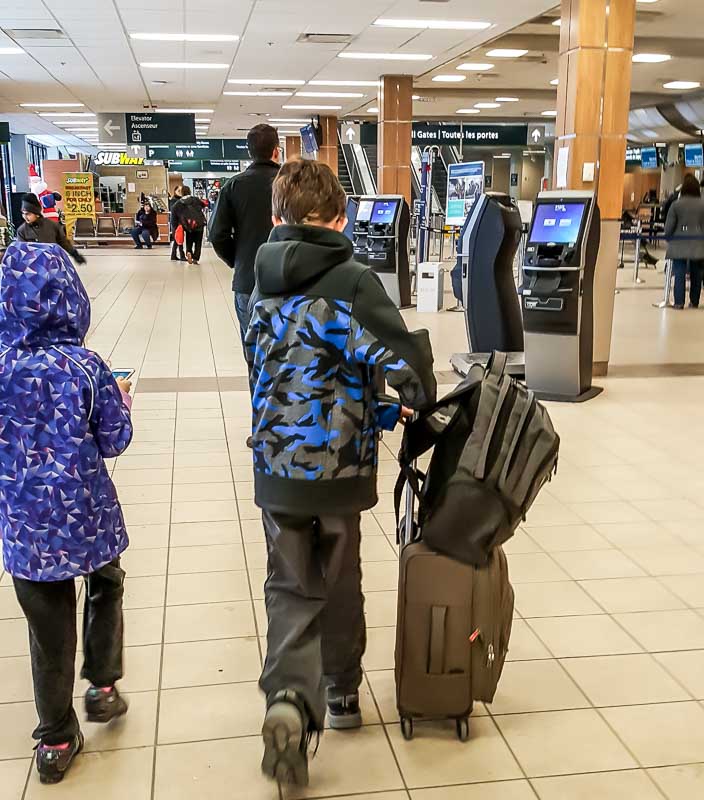 How can FlyLine save you money?
When you book flights through a travel agency or online site, they often get their wholesale prices from a computer database (a GDS). The travel agency or online search engine then adds their markup, and then charges you the marked up price.
FlyLine saves you money by giving you the wholesale price directly, with no markup. Instead, FlyLine makes their money through an annual membership.
What airlines can you search?
The FlyLine network sources flights from over 250 airlines, including Delta, Alaska, jetBlue, KLM, easyJet, Southwest, and Air France.
FlyLine sources wholesale flight tickets with a zero markup from all of them. FlyLine also lets you connect one-way flights from various airlines (this is called interlining in the airline industry).
You can search wholesale business class flights, or first class, economy or premium economy, plus wholesale international flights or domestic flights.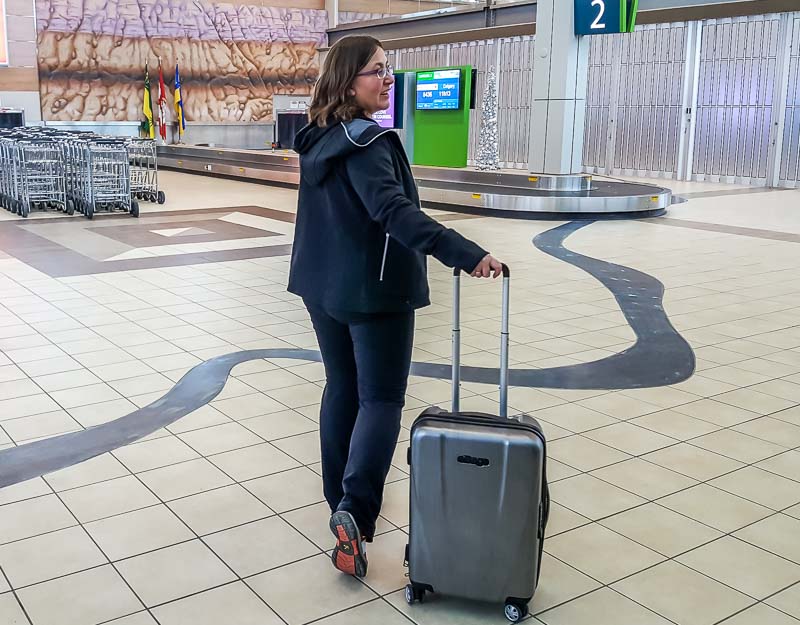 What's the FlyLine Membership like?
FlyLine is a membership-based system, which means that their wholesale flight prices are available only to subscribed members.
JoinFlyLine offers two types of memberships, Basic and Premium. Both memberships offer flight searches and bookings, automatic check-ins and deal alerts.
Basic membership. Basic membership offers access to six bookings for every 12 months . The Basic yearly subscription fee is just $49.99 a year.
Premium membership. Premium membership offers unlimited bookings per year. Premium subscription offers a companion account for an even more exclusive user experience. The yearly Premium membership fee is $79.99.
Is there a free FlyLine trial?
If you don't want to subscribe right away, there's a free 14 day trial. You'll need to provide your credit card for the trial.
FlyLine sends you an email reminder three days before your trial ends, and you won't be charged until the end of the two-week trial. You can't book through FlyLine during the trial, but it will let you look at wholesale fares to see if the deals are going to work for you.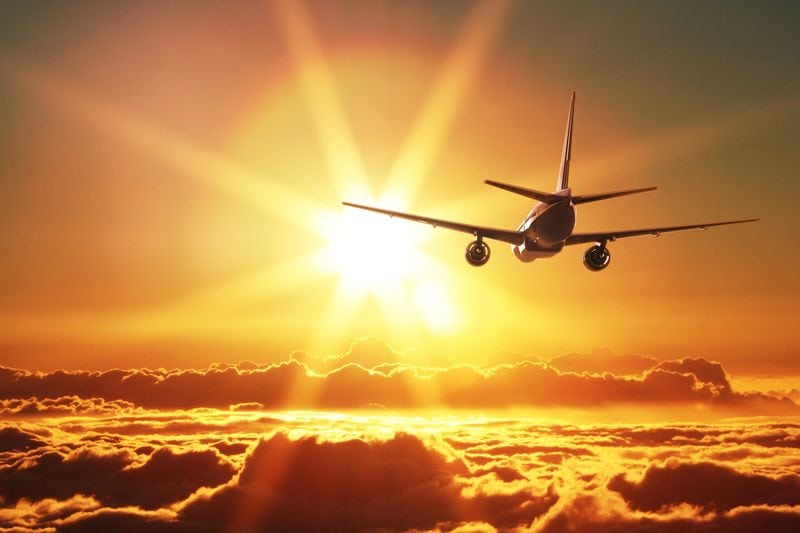 Can I cancel?
If FlyLine isn't for you, you can cancel online, if you like. Just navigate to the account tab click on Subscription management, and then click Cancel Plan (or Downgrade Plan to cancel the Basic Membership).
How much can you save?
We're looking at booking a few upcoming flights, so we thought we'd give FlyLine a test run so see if their claims really hold up.
I started with a flight from our hometown airport in Canada to Barcelona in April.
Since FlyLine shows flights in USD, I searched KAYAK in USD as well.
FlyLine showed a price of $745 USD, while KAYAK was much more expensive at $963. That's a $218 USD difference per ticket!
What really surprised me is that my go-to booking engine, Google Flights, showed a price of $968 USD.
FlyLine was $223 USD cheaper! That's a discount of over 22%!
Since we fly as a family of four, that's a savings of $892 USD for our family (223 USD times four). Wow!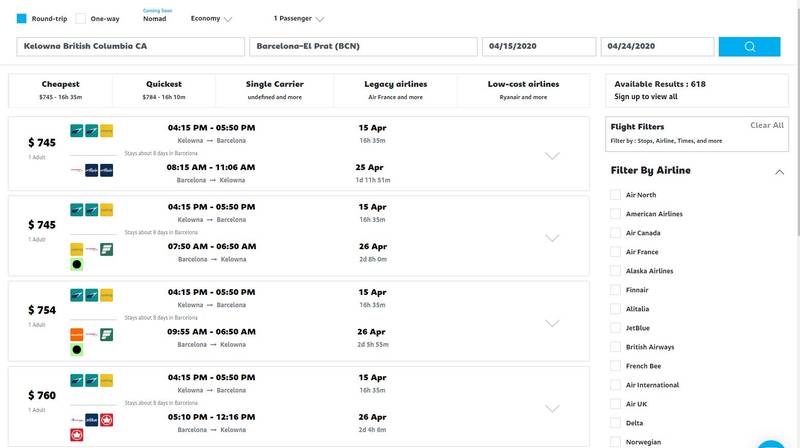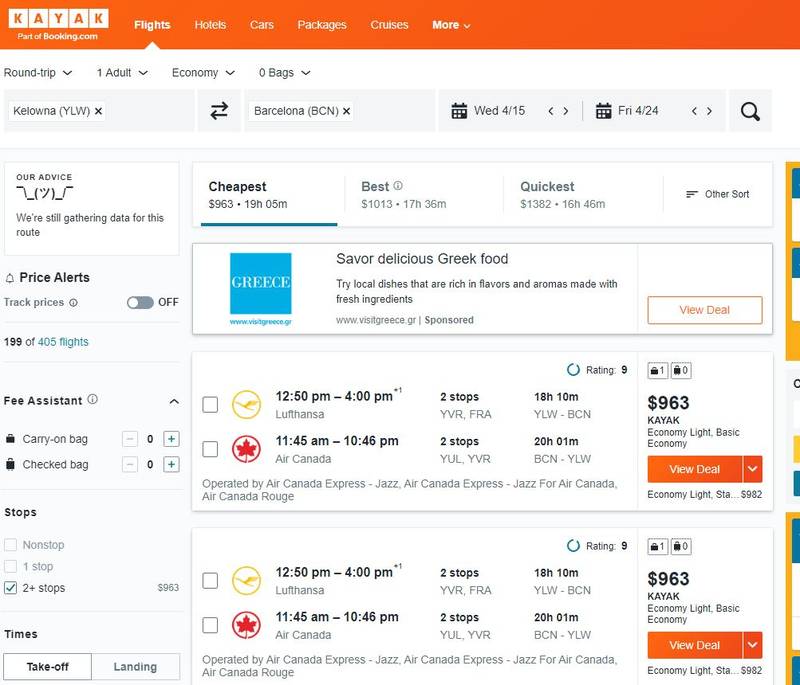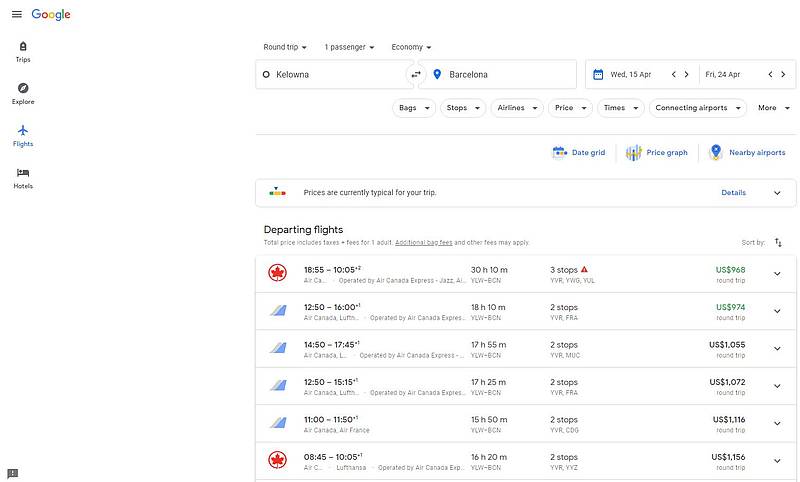 Next, I tested FlyLine on a domestic flight from Kelowna to Winnipeg for a summer trip August 2 to 9. The FlyLine price came up as $281 USD, with plenty of options to choose from at under $325 USD.
I then checked prices on KAYAK, and they came in at $297 for the cheapest flight.
That's a difference of $16. Admittedly not a huge difference, but a savings nonetheless.
What's interesting is that FlyLine had plenty of other flight options to choose from at under $325 USD. The next cheapest flight on KAYAK was $436!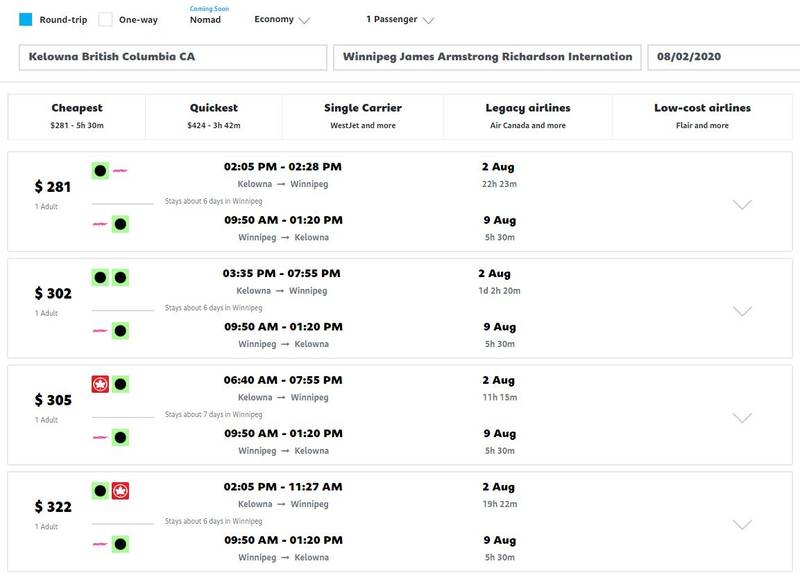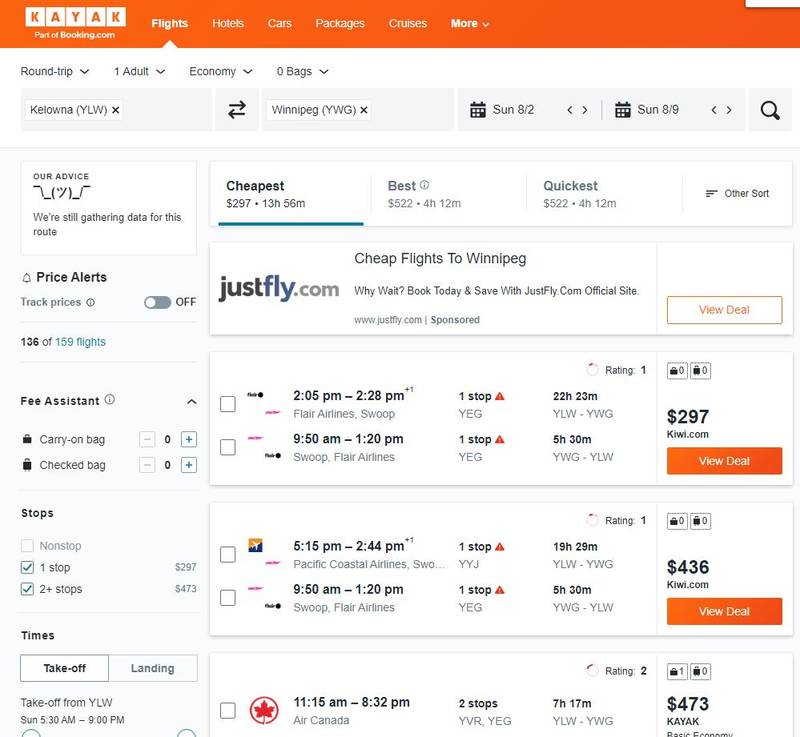 FlyLine isn't always the cheapest, and there may even be rare occasions where you can't get a price.
To check prices to and from smaller airports in Canada, I pulled up prices from Kelowna to Sudbury, Ontario (where I'm planning to attend a conference in June). Unfortunately, FlyLine wasn't able to show a result for me.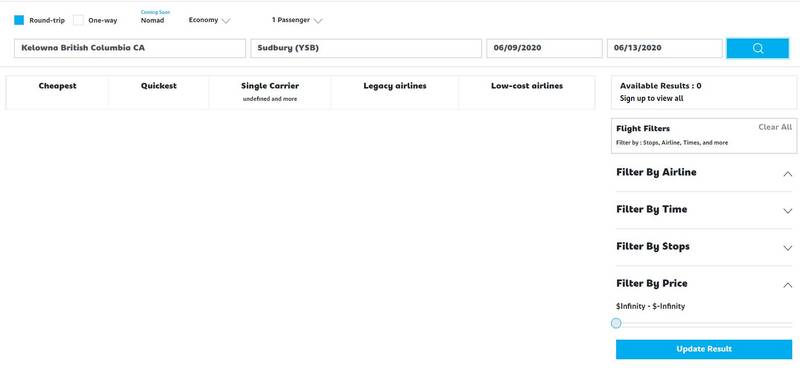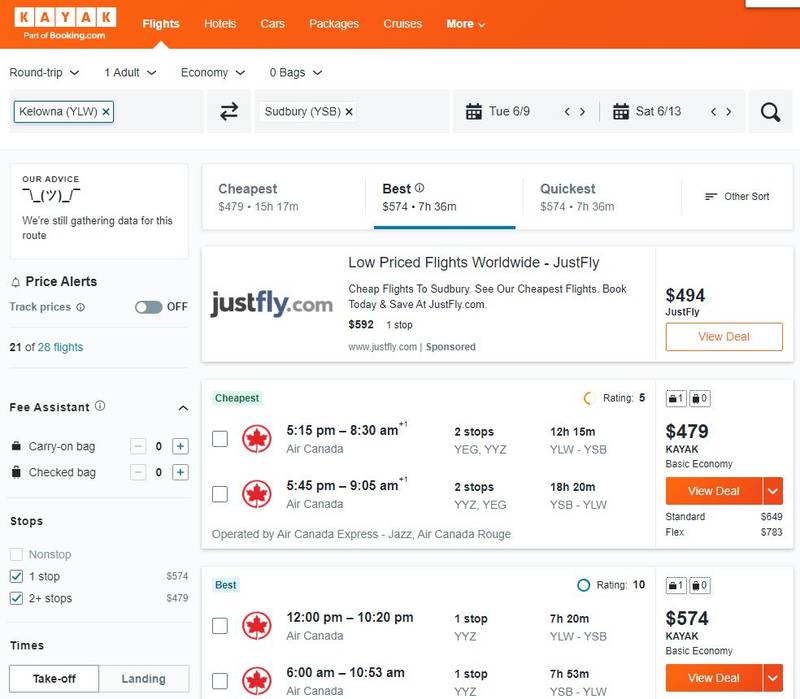 Flight purchase prices include all applicable taxes. There can be an additional cost for checked baggage or carry-on.
One thing that I didn't love is that occasionally FlyLine was a bit slow in pulling up airport codes in the search box. It's a fairly new service, though, so I expect that to improve.
Is FlyLine right for you?
Whether FlyLine works for you will depend a lot on the specific flights you're looking at.
Generally, international flights have more markup, so you may save more if you fly a lot of international flights, or if you have an international trip planned.
Markup on individual flights range a lot, so you may save a small fortune booking wholesale through FlightLine, but some flights might not be cheaper. Occasionally, online travel agents even sell at less than wholesale cost, either to grab market share, or as a loss leader (hoping to make up the difference when you book hotels or cars through them).
Also, airlines and OTAs sometimes have flash sales and discounts that make their fares cheaper than FlyLine's for some routes. FlyLine says that when this happens, they'll show these discounted sale flights ahead of theirs so that subscribers see the best deal first.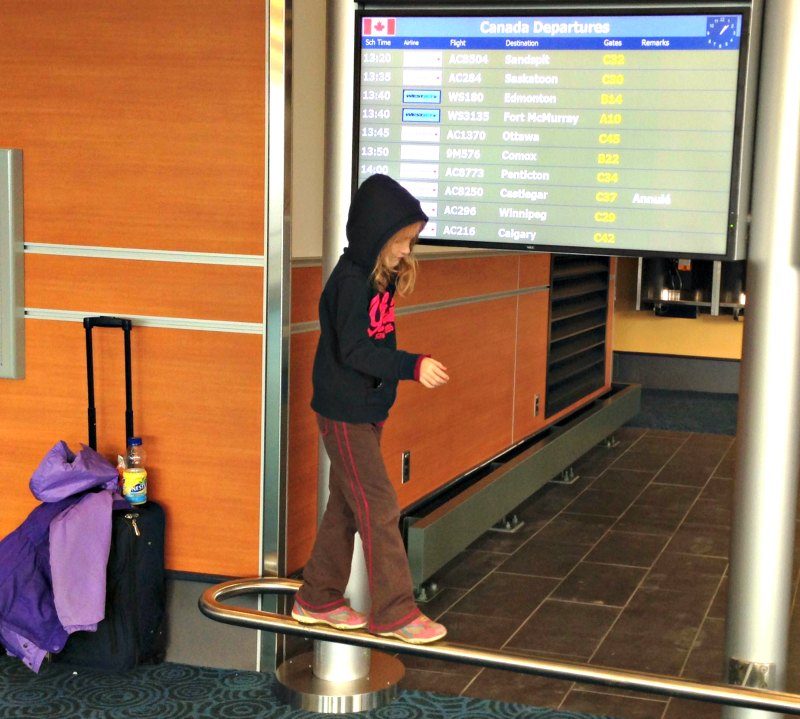 Confused by the airline booking jargon?
Unfortunately, understanding how airfare prices works means understanding a few technical airfare terms. We've broken the airlines codes down here to help you out.
GDS. In the airfare industry, a Global Distribution System (or GDS) is a computer database offered by airlines (and hotels and car rental services). Human travel agents, and Online Travel Agents (OTAs) like Kayak find their flights through the GDS, and then they add on a mark-up to sell it to you, the end consumer. which they source flights for passengers like you. An example airline GDS is Amadeus CRS, though there are others.
FlyLine accesses the GDS directly, with no intermediary or middle man to to their own margin or mark-up.
OTA. An Online Travel Agency (OTA) is a company that sells you flights online. Expedia and Kayak are OTAs. They find flights (and hotels and car rentals) through a wholesale GDS, and then sell them to you at a markup.
Interlining. Interlining (or interline ticketing) is an agreement between airlines that lets the lets multiple airlines to sell passengers tickets that require multiple airlines. Interlining lets passengers change from a flight on a first airline to a second flight on another airline without having to gather bags or check-in again. It also lets passengers buy a single ticket with the first airline, rather than separate one way tickets.
Codeshare. Codesharing happens when a flight is numbered with an airline's code (abbreviation) even though the flight is operated by another airline. Basically it's an agreement with two airlines to sell the same flight with a different flight number, increasing business for each airline.
Alliance. An airline alliance is an agreement between airline groups that let them share overhead. Travelers can benefit from lower prices, more flights (through codesharing) and more rewards points options. Alliances like Star Alliance or oneworld almost always have interline agreements.
Wholesale rates. Wholesale rates are the costs offered directly from the supplier, or GDS.
Wholesale airfare consolidators. An airline consolidator sells wholesale airfare. Tickets bought through a consolidator often jave different fare rules, and tickets may not be eligible for reward programs.
Do you have any tricks for finding wholesale airline tickets? Let us know!