As a family that both reads and travels a lot, sometimes you need to make hard choices.
The sad reality is that it's gotten almost impossible to carry real books with us. On our last trip, both of our kids read the entire Harry Potter series from start to finish. Can you imagine hauling around all seven of those books for three months through South America? No. Thank. You.
Thankfully, we have an Amazon Kindle for international travel and these days, each of us travels with our entire book collection on our e-readers.
We have an Amazon Kindle Paperwhite, and love it. You can see the Paperwhite on Amazon here.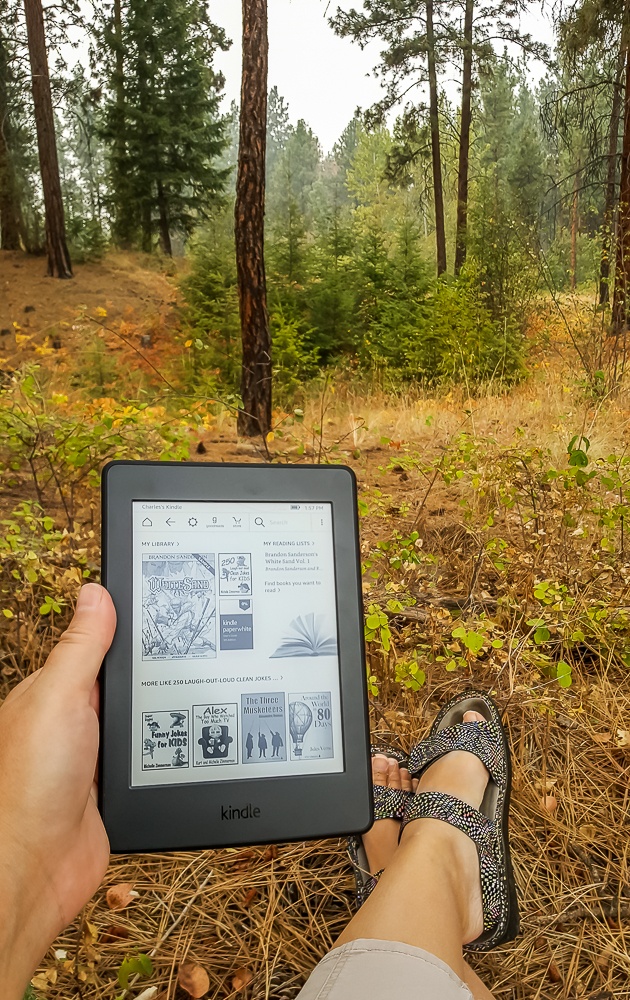 Kindle Bundles !
I'm eyeing up these three Kindle Bundles options. Not only are you getting a Kindle at a great price but these bundles include covers, a kindle and an power adapter.
Kindle Paperwhite Essentials Bundle
Kindle Oasis Bundle with travel adaptor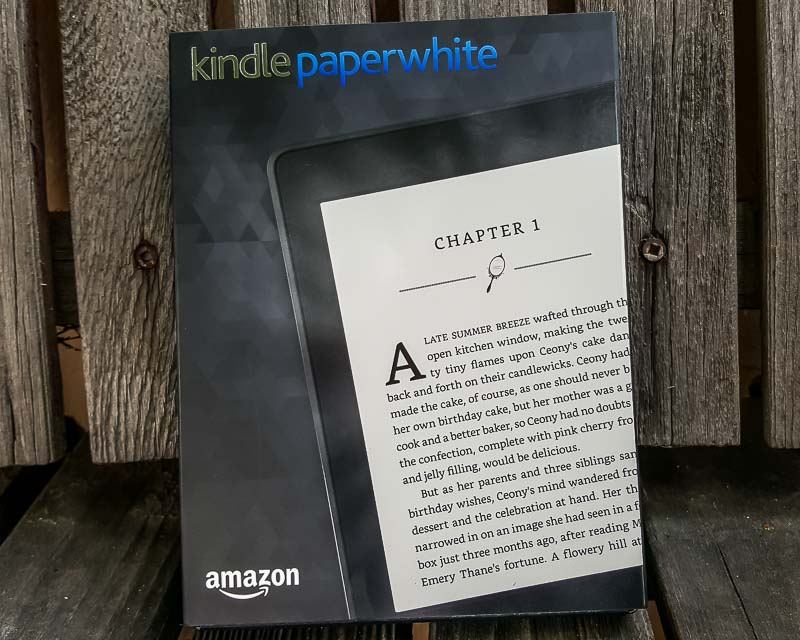 Kindle vs tablet for international travel
We're all about traveling light, so I struggled at first with bringing extra devices in our carry-on only for our family of four. However, once I spent some time using an ereader, I quickly began to prefer the Kindle to trying to read on my tablet or my smart phone.
I can have 1,000 plus books on a Kindle that weighs about the same as a deck of cards. I can also read as much as I want (the battery lasts weeks!) no matter where I am. Whether that's on long-haul flights, waiting in the airport, sitting by the pool or even relaxing by the lake.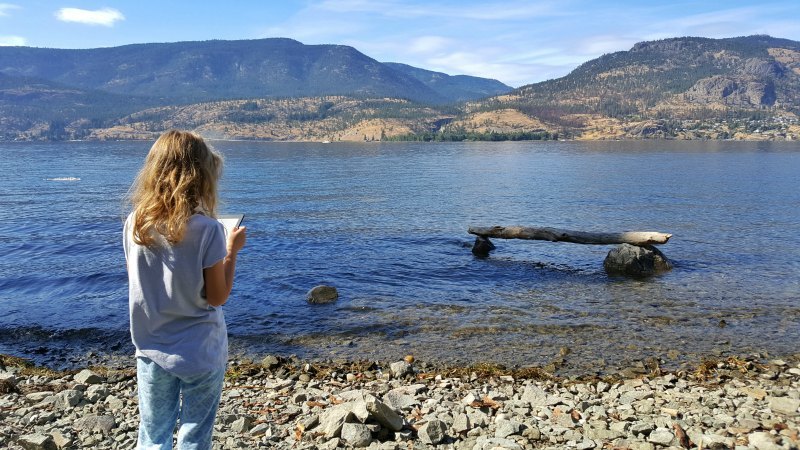 E-ink really does look like ink from a book and Kindle's have a great selection of fonts I can choose from, including Kindle's own exclusive Bookerly font. I can also easily increase or decrease the font size and spacing and everyone in the family enjoys setting up their devices the way they like them.
The Kindle Paperwhite is so much lighter than even our lightest tablet and is really easy to hold. I also don't get distracted by email, Facebook, Netflix or any of the other million apps out there so I get more quality reading time in. A bonus is that I know that when the kids are reading they're actually reading and not playing games or watching Youtube videos.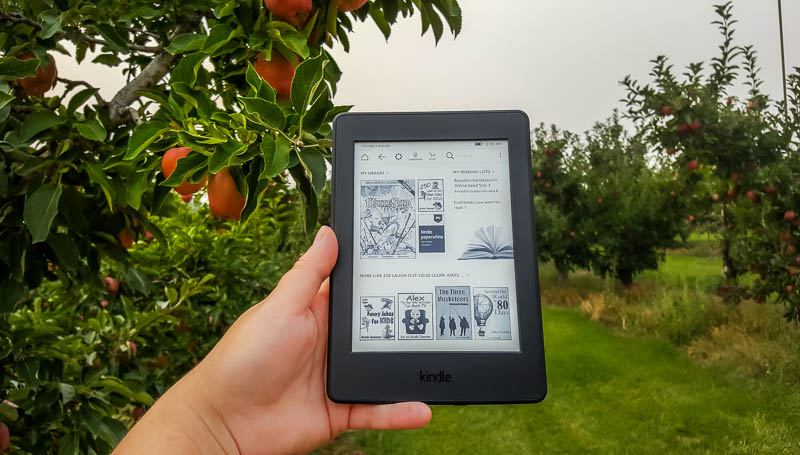 No glare to strain my eyes
I also like to spend a lot of time outdoors, and glare makes reading in sunlight or poolside almost impossible on a tablet. Reading in bright light poolside on the Kindle is effortless with its no-glare screen.
It doesn't help that my family has a history of macular degeneration, so I want to avoid eye strain and blue light from computer screens as much as I can. With no glare or harsh light I don't have to worry about eye strain with the Kindle. The Kindle is lit from the front, gently reflecting the light back to me.
That's why it's also great for night time reading. The Paperwhite has four built in LED lights with a front light that gently lights the surface of the display and doesn't strain my eyes. Unlike the back-lit tablets that tire my eyes out quickly, I can read the Kindle for hours without tiring. Even with the built in lights fully on!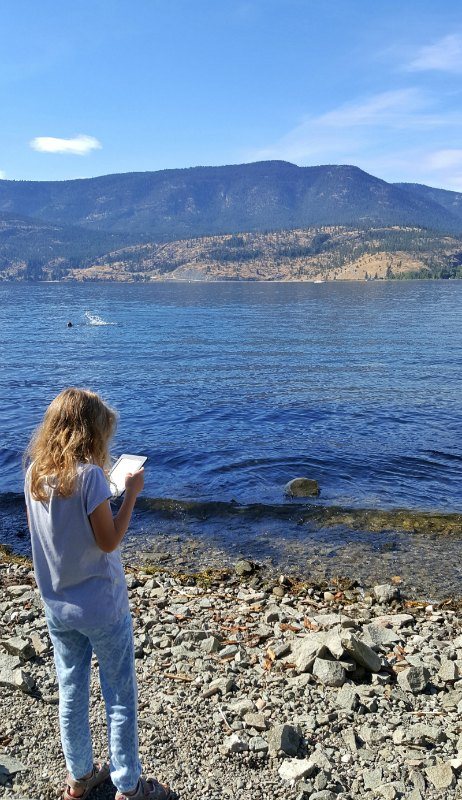 I even use the glow light when it's not that dark, since it helps with visibility and doesn't consume too much power. If you've never tried an e-book reader with a built in light, run, don't walk to a store and get one. It's literally night and day better!
High end screen
To me, the screen is probably the most important part of an e-reader. I spend a lot of time on my laptop working, or on my smartphone, and the last thing I need to do is stare at something else that strains my eyes. At 300 ppi, the resolution on my Kindle Paperwhite rivals any high end tablet or smart phone and the writing is clear and easy to read.
Not only is it easy to read but the Kindle display is very responsive to finger taps and swipes. I can easily change pages, highlight a word to check out or make an annotation.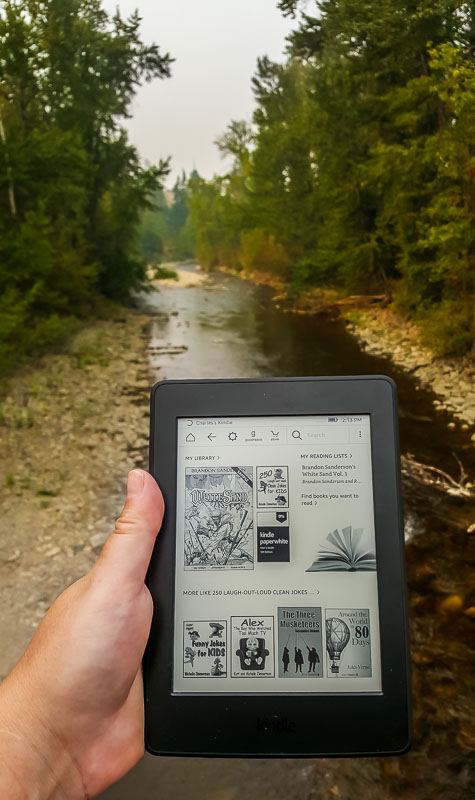 Crazy long battery life
Seriously, the battery on the Paperwhite can last six weeks. Weeks! That's based on half an hour a day of reading however it charges quickly (four hours) with a standard micro USB cable and your everyday Android or Apple charger. If the battery does die, you can plug it in for five minutes to give you about an hour of reading.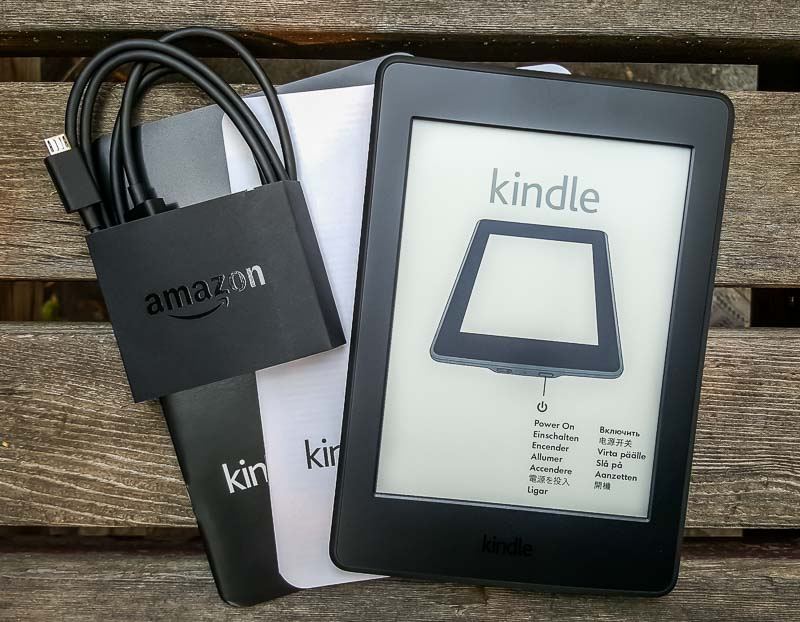 Kindle for international travel use
You can buy books in the Amazon Kindle Store if you live outside the United States and use a Kindle. Depending on the country you're in, you may need to buy from an international Amazon Marketplace like Amazon Canada or Amazon UK. There's more info on Amazon here.
Kindle with free 3G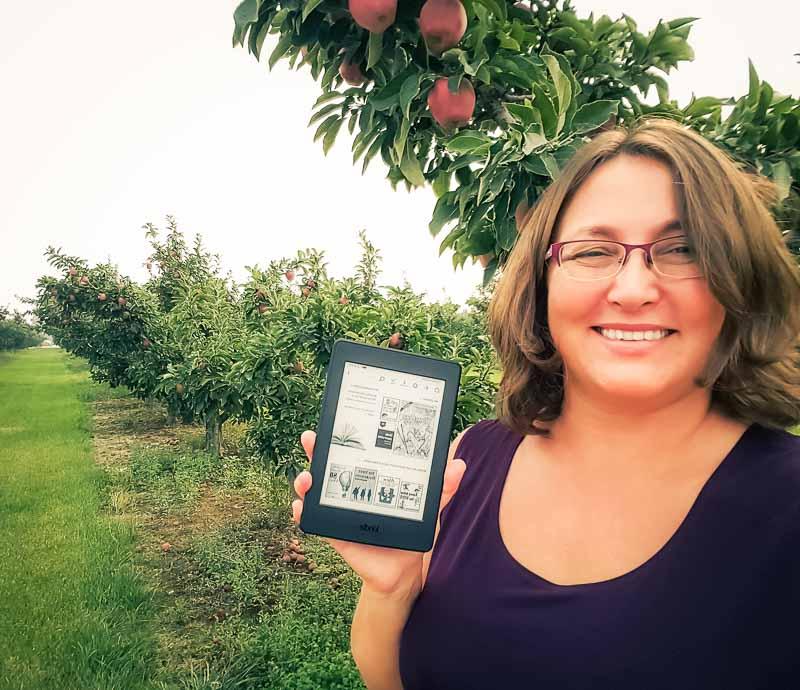 I can't talk about the Kindle for travel without mentioning the Kindle 3G. If you buy a Kindle with 3G, it comes with Wi-Fi and built-in FREE 3G wireless connectivity with coverage in more than 100 countries and territories. You'll pay a bit more, of course, but it may be a great option if you travel often without WiFi available. See the Kindle Paperwhite with 3G.
Tip: If 3G isn't available in your location, you can always use standard built in Wi-Fi.
Where I get my Kindle books
The fastest way to get books on your Kindle is through Amazon's Kindle store.  There are millions of books available, from best sellers to travel books (my favorite)! Be sure to check out the daily deals and price drops!
You can search and buy new books directly on your Kindle (via Wifi or 3g) or can browse on your computer, a tablet or your smart phone and get them sent directly to the device.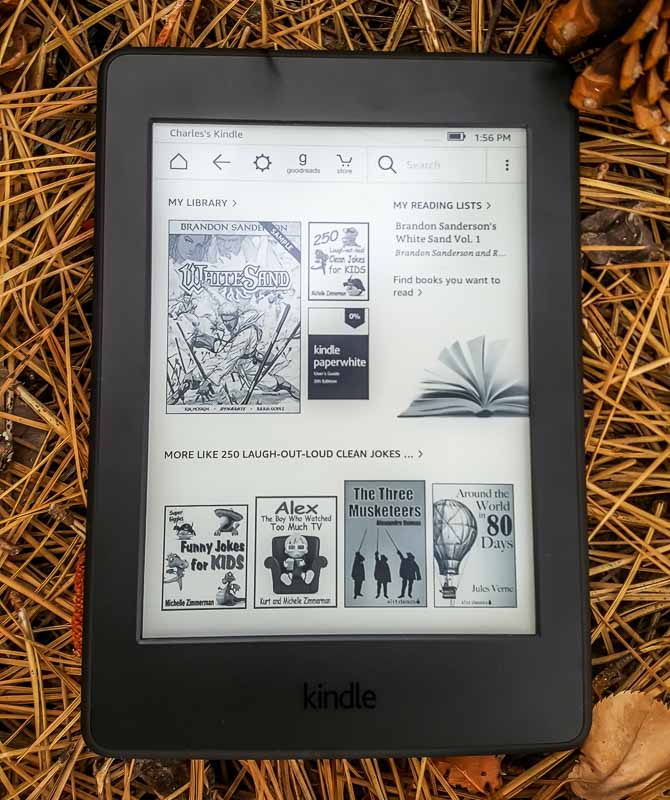 If you're looking for a great deal, check out the free and low-cost books. There are some fantastic reads on there!
Free books with Amazon Prime
I'm seriously thinking about signing up for Amazon Prime just for the ebook bonuses.
Amazon Prime members can read as much as they want from over 1000 books, magazine, comics, Kindle singles plus more. It comes with a free 30 day trial. Some other great benefits include free shipping on over 50 million items, video streaming, and audio books with Audible.
Find out more about Amazon Prime here.
Love reading? Check out the Kindle Unlimited Membership Plans
If you're a voracious reader, Amazon has a Kindle Unlimited Membership Plans.
Kindle Unlmitited comes in 6, 12 and 24 months memberships, and gives you:
Unlimited reading from over 1 million ebooks
Unlimited listening to thousands of audiobooks
Read on any device