Travel comes with a lot of temptations to overindulge.
It sometimes seems like there's a gelato or ice cream store or a bakery around every corner. Especially in Europe. My sweet tooth loves Europe.
And they're so good, and such an important part of experiencing the local culture, you just HAVE to try them, right?
After a few weeks on the road, though, it starts to show.
So we started a few simple rules: we have a salad with every meal (whenever we can), and we've embraced the power of the smoothie.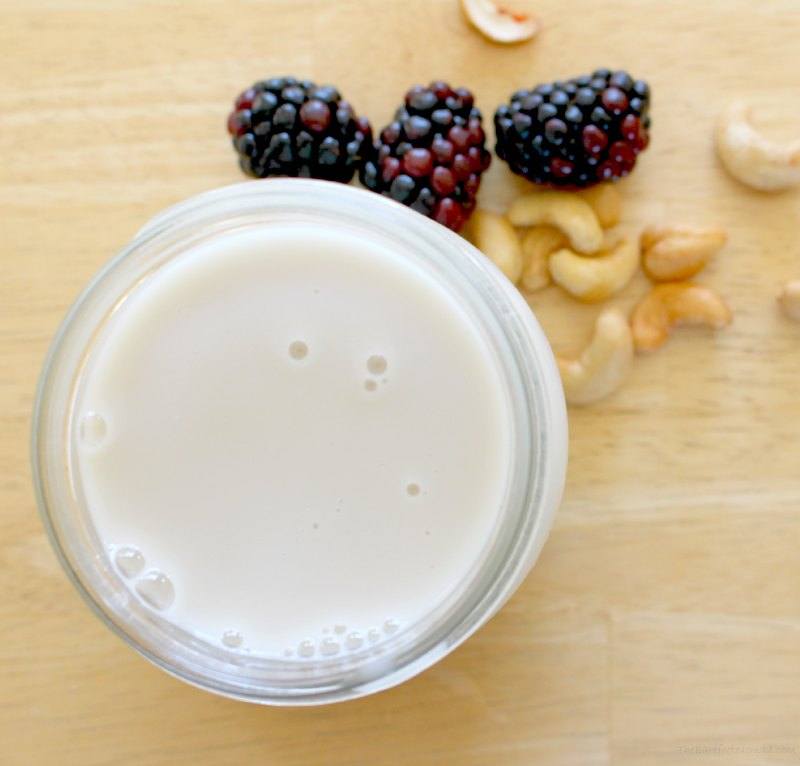 Because I'm a vegetarian, we've always been pretty health conscious, so we've tried everything in our smoothies from soy milk to almond and coconut milk, and really like the variety in flavors.
So, I was interested when Silk Canada reached out to us to try new Silk Creamy Cashew Milk.
The four of us got busy in the kitchen whipping up a few yummy smoothies made with cashew milk.
The Power of Purple Cashew Milk Smoothie
The kiddos love this smoothie because of the bright purple color, which comes from a whopping big bunch of fresh blueberries and blackberries.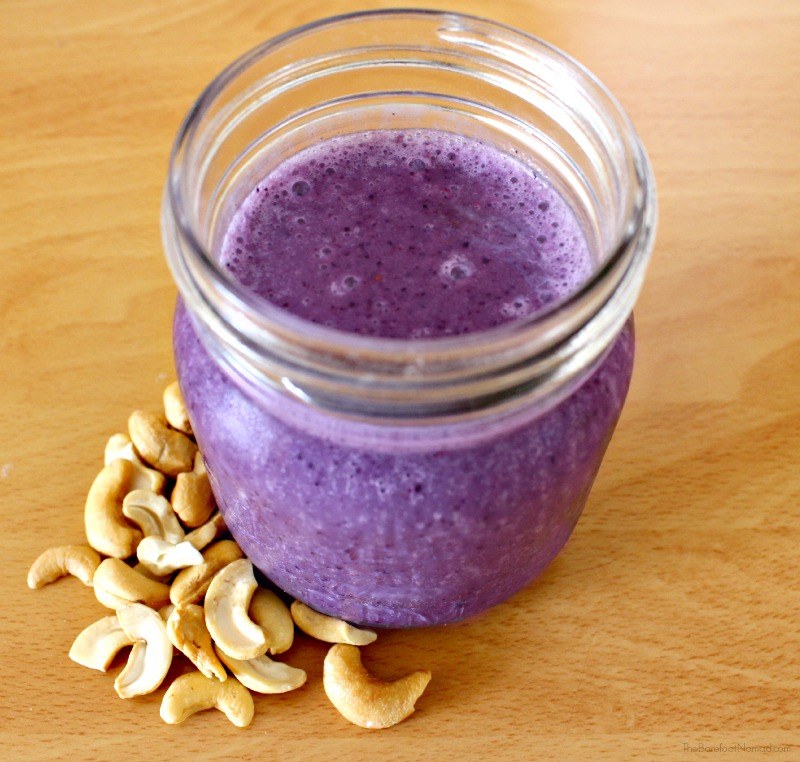 Ingredients
2 cups Silk Creamy Cashew Milk
1 cup ice cubes
1 cup fresh (or frozen) blueberries
1/2 cup fresh (or frozen) blackberres
1 banana
Instructions
Add ingredients to blender, cover and mix.
Matcha Green Tea Cashew Milk Berry Smoothie
This is the smoothie for you if you're looking for a mega dose of anti-oxidants.
Matcha green tea powder is said to have over a hundred times the antioxidants in regular green tea. It's made from green tea leaves ground into a fine powder, and instead of seeping the leaves in water, you just use the entire ground-up leaf in powder form.
Matcha smells a lot like warm hay to me. It's a bit of an acquired taste, with a slight bitter aftertaste. Matcha powder does contain caffeine, so you may want to keep this one for the grown ups.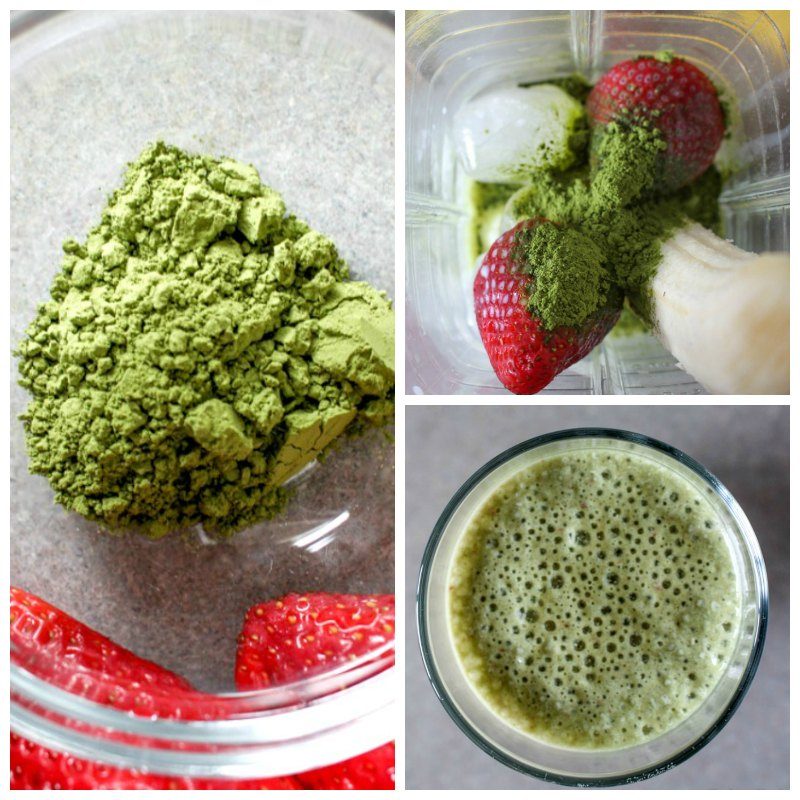 Ingredients
1 tsp matcha green tea powder
1 large banana
2 large strawberries
1 cup Silk Creamy Cashew Milk
1/2 cup ice cubes
Instructions
Add ingredients to blender, cover and mix.
Silk Creamy Cashew Smoothie with Avocado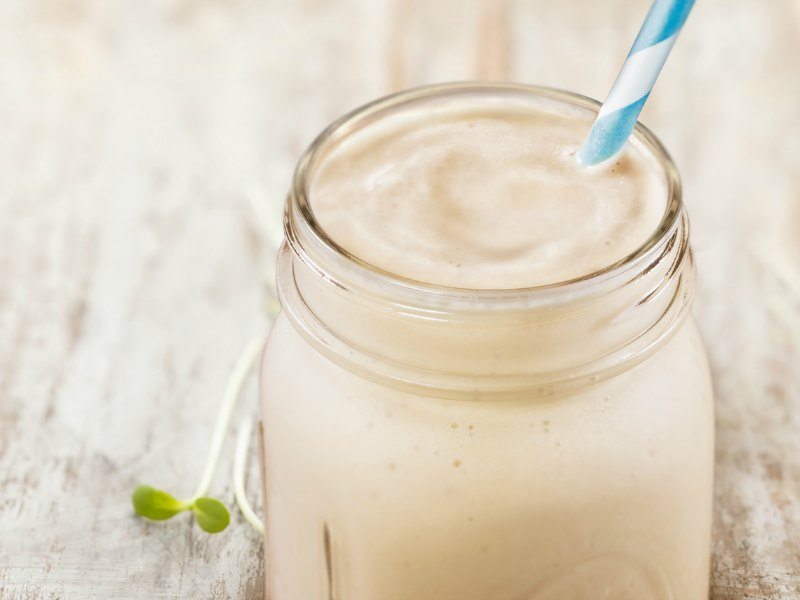 I haven't tried this Silk Creamy Cashew Smoothie recipe from Silk Canada yet, but I'm really looking forward to trying the combination of cashew and avocado.
Ingredients
1 cup Silk Creamy Cashew Milk
1/2 banana, fresh or frozen
1/4 ripe avocado
1/2 tsp vanilla extract
1/2 cup ice
Instructions
Blend and enjoy.
More about Silk Creamy Cashew Milk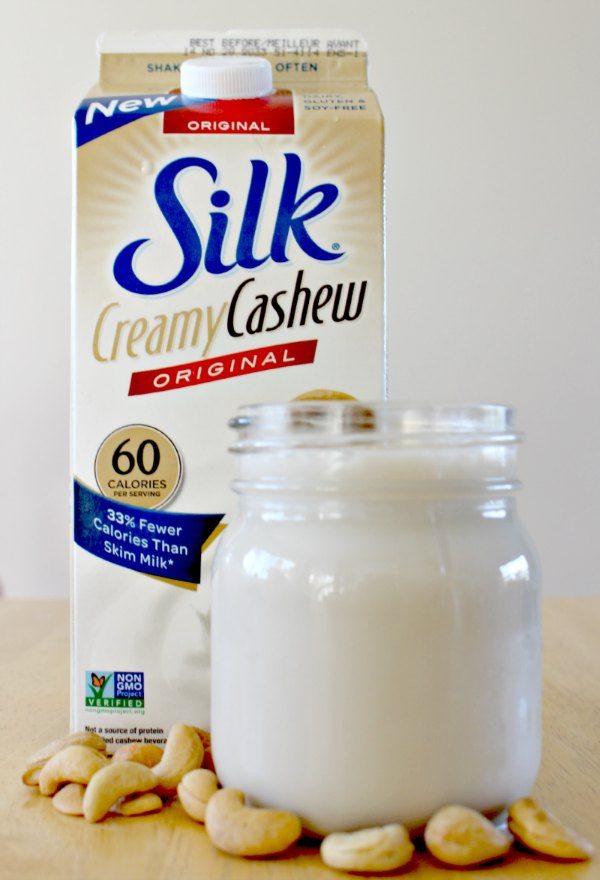 Silk Creamy Cashew has fewer calories than skim milk, but as much calcium as dairy milk with only 60 calories per serving.
Cashew milk is especially good in your creamier recipes, such as ice cream or mashed potatoes.
Silk Creamy Cashew is Non-Gmo Project Verified, gluten free, dairy free and soy free.
This is a sponsored conversation written by me on behalf of Silk. The opinions and text are all mine.