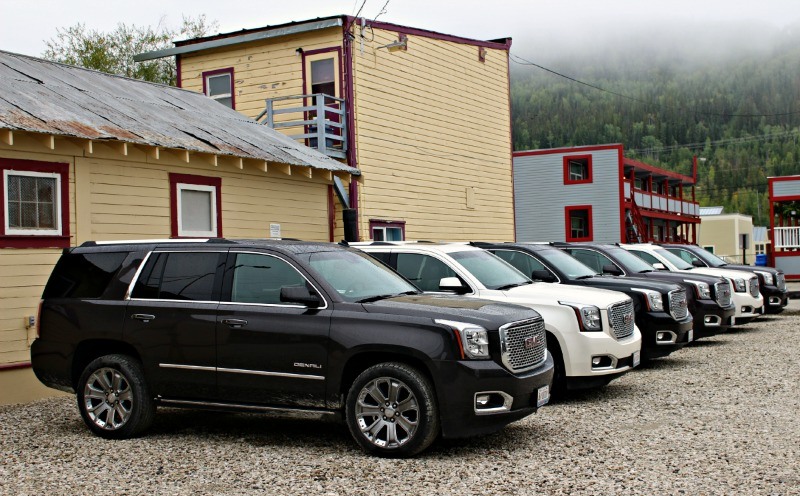 A few weekends ago, I had the opportunity to visit a place that is as remote as it is legendary in Canadian culture. Dawson City, the far north Canadian jewel of the great Yukon Klondike gold rush of the early 1900's.
In its heyday, Dawson City threw northern Canada into the international spotlight and made poor men rich and rich men poor in unequal numbers. It ruined lives, inspired countless books and movies and even opened the door to legalized gambling in Canada.
In the span of a couple years, it went from a small remote settlement to the largest city north of Seattle and west of Winnipeg. The crazy thing is that in another few years almost everyone left and Dawson City once again became only a small town.
So you can imagine my excitement when GMC Canada invited my best friend and I up for the weekend to check out the new 2015 GMC Yukons and what this small northern town still had to offer.
Even though the thousands of gold rush miners and the rows of tents they once called home over a century ago are no longer there, walking around town feels like a jaunt down memory lane. Dawson City's dirt and gravel strewn streets, wooden sidewalks and colorful facades, and many of original buildings and signs (including a few one might deem a tad risqué) are not only standing but still being used everyday.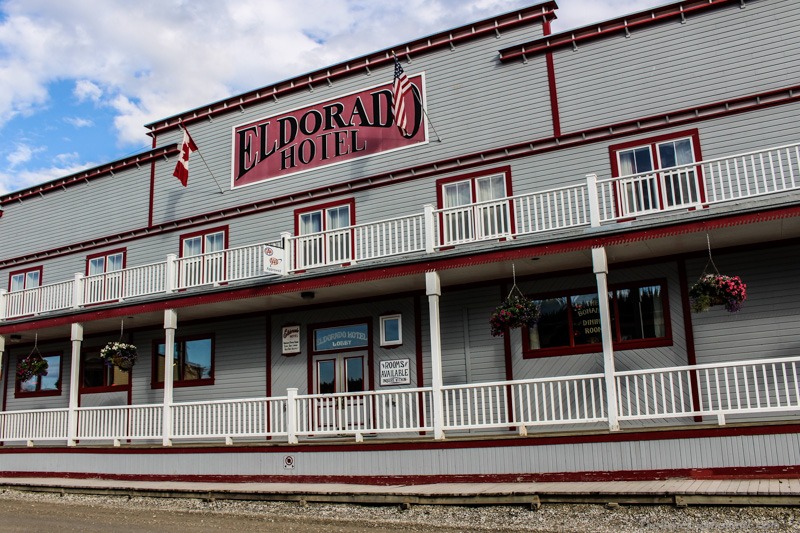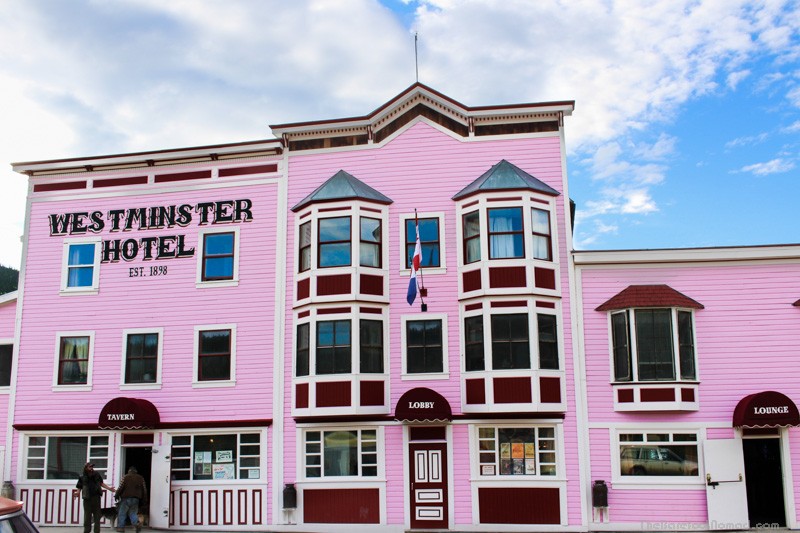 In reality, the town is still thriving. However, these days, it does so in a completely different way.
Now home to a small eclectic group of 1500 hardy souls from retired miners to folksy artists, one thing that binds most Dawson people is the love of the land.

Nestled in a valley, where the mighty Yukon and Klondike rivers meet, Dawson City and the entire area is surrounded by beautiful mountains and forests.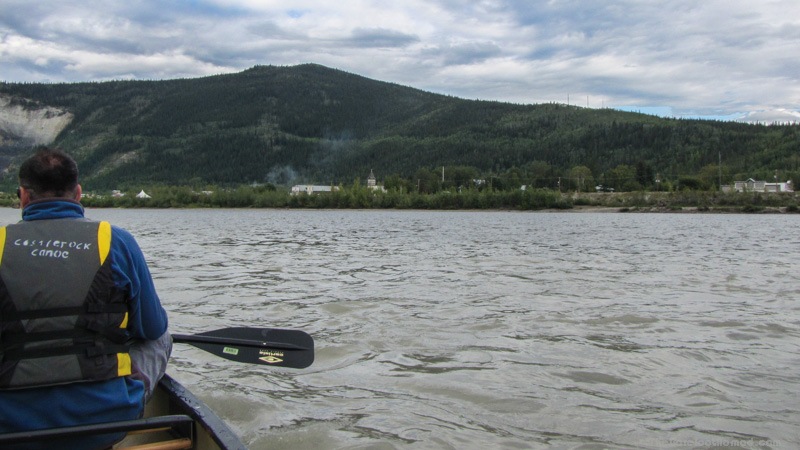 To love Dawson and the Yukon in general, you have to love nature. It surrounds you in ways not many places these days do. With a total population equal to a square New York City mile, the California-sized Yukon is one of the most underpopulated areas in the world.
Now that doesn't mean that the Yukon Territory is devoid of life. Far from it. In truth, what the Yukon lacks in population density it makes up in joie de vivre and color.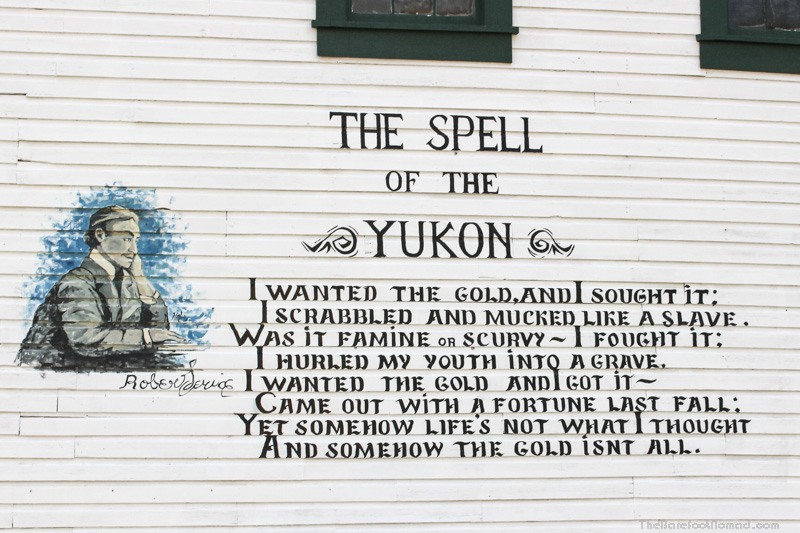 Thanks to its far northern location, the sun barely sets in summer. The people aren't much different and no one enjoys a Canadian summer more than the people from its northern territories.
With winters at nearly the opposite end with nights that seem to last forever and cold that can shatter metal, the Yukon people know that when the sun shines it's go time.
Whether that's working the land, (besides for nature, the area around Dawson is still one of the best gold producers in Canada and it also produces an abundance of vegetables in summer) or partying until most people are getting ready for work, in summer Dawsonites like to go hard.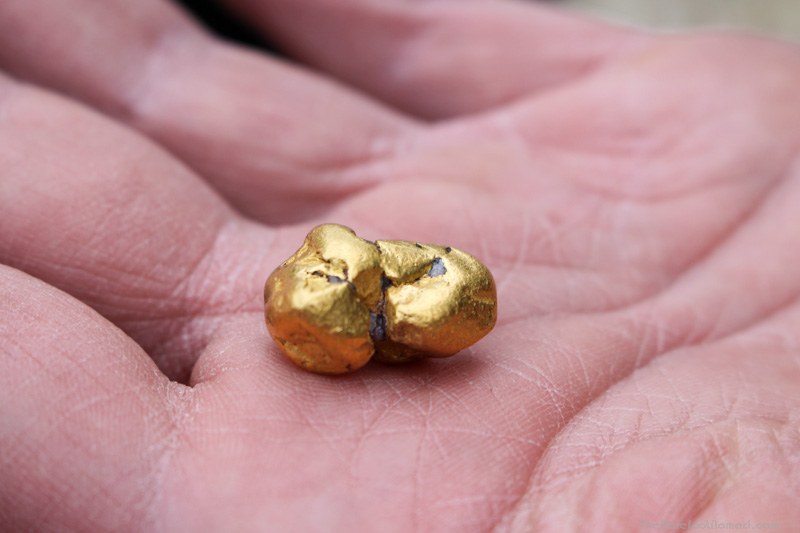 Dawson City Food and Nightlife
With its good selection of restaurants, nightclubs and the one-and-only Diamond Tooth Gertie's extravaganza (home of Canada's first licensed gambling establishment with three cancan shows nightly in summer), Dawson knows how to have a good time.
We had the good fortune of checking out a few of the towns most notable nightspots with a tasty pint of Yukon Gold draft (yummy) at Bombay Peggy's then a delicious meal at Klondike Kate's.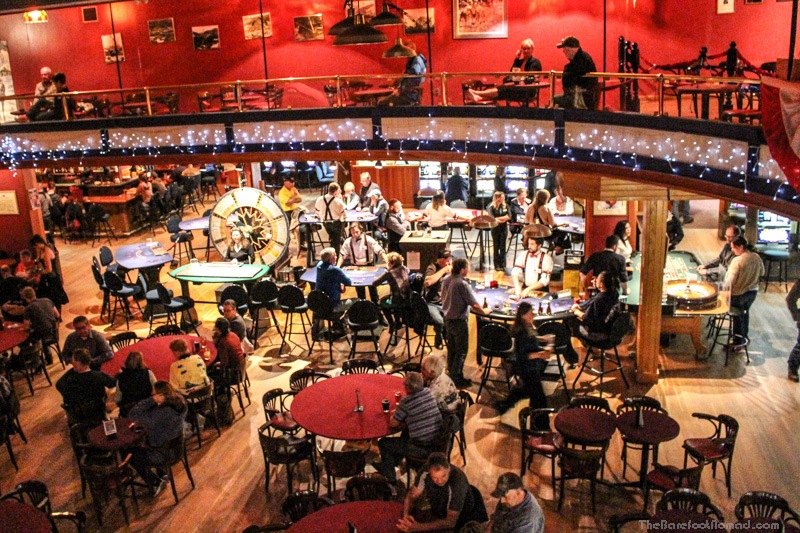 We followed that up with a cancan show at Diamond Tooth Gerties and who can go to Dawson and not have a Sour Toe Cocktail (complete with an actual preserved human toe in it) to round out the night.
Now that I'm an official member of the Sourtoe Cocktail Club I can let you in on a little known secret. The nail is the tastiest part. 😉
Dawson City Nature
With thousands of acres of pristine wilderness on its doorstep, Dawson is also home to many nature enthusiasts.
With the mighty Yukon and Klondike rivers literally converging on its shores, getting into nature is as easy here as walking out your back door. Stand around long enough and you'll eventually spot everything from Grizzlies and wolves to caribou and Artic foxes.
If you want to get into nature yet stay close to town, you can jump on the ferry and cross the Yukon River to go check out the amazing views from the Midnight Dome, or even just jump on the Klondike Spirit and go for a ride on a paddle wheeler boat. There are also a myriad of nature trails weaving their way out and around the town.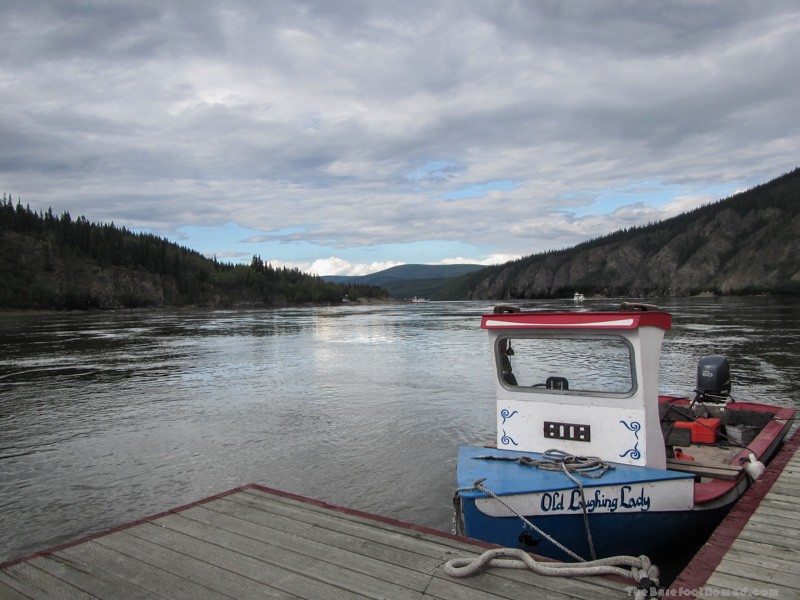 We were lucky enough to enjoy the town's natural charms before we even stepped foot there. We had the opportunity to canoe in via the mighty Yukon and Klondike rivers with the Castlerock Canoe company. Trust me, seeing the town from the water surrounded by nature on all sides is a gorgeous thing.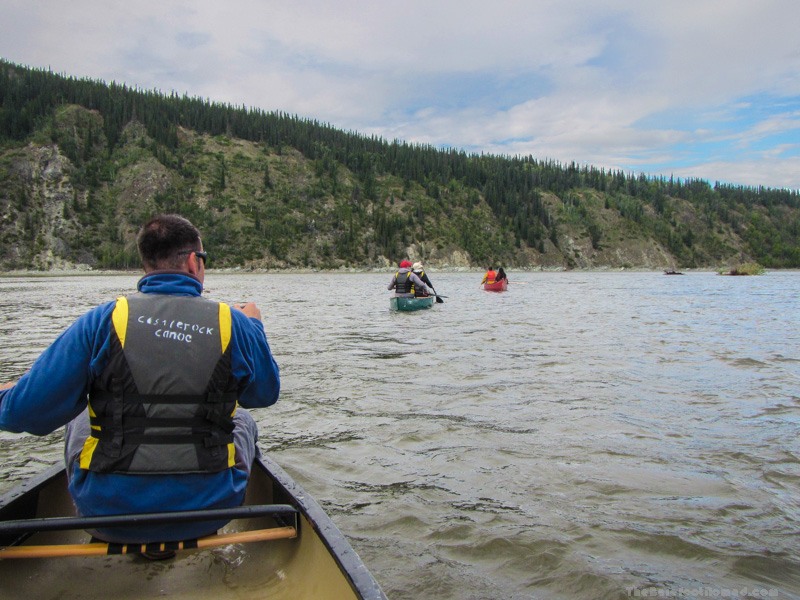 Dawson City Shopping
If you love to shop, the towns eclectic mix of new and old will delight you with its many gems you can only find locally. For history buffs, just walking around town is enough to transport you back 100 years in time when the pioneering spirit made this small town truly come alive.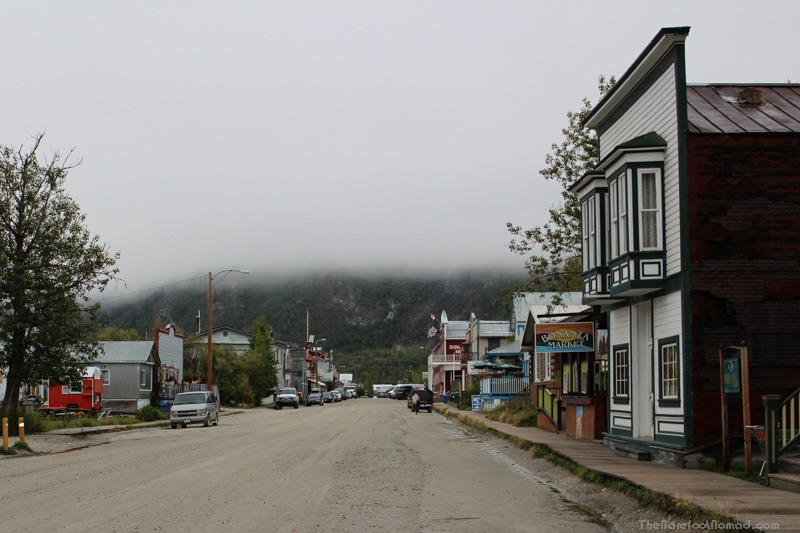 Full of amazing history and hardy people, today Dawson City is definitely a great place to get away from it all.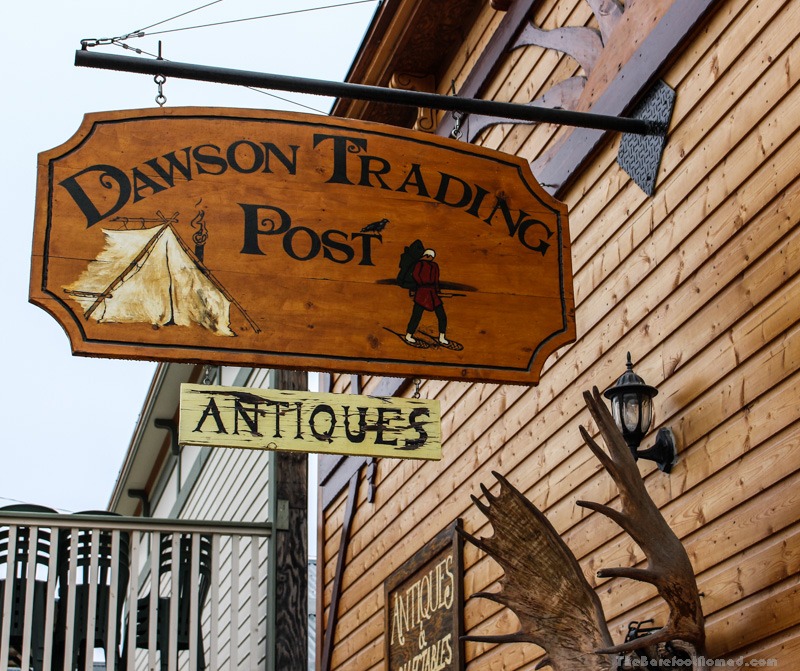 How to get to Dawson City
Only a picturesque six hour drive up #2 Highway from Whitehorse (with direct flights to Whitehorse from most Canadian cities) or a quick 45 minute hop on lovely Air North, Dawson City is someplace you won't quickly forget.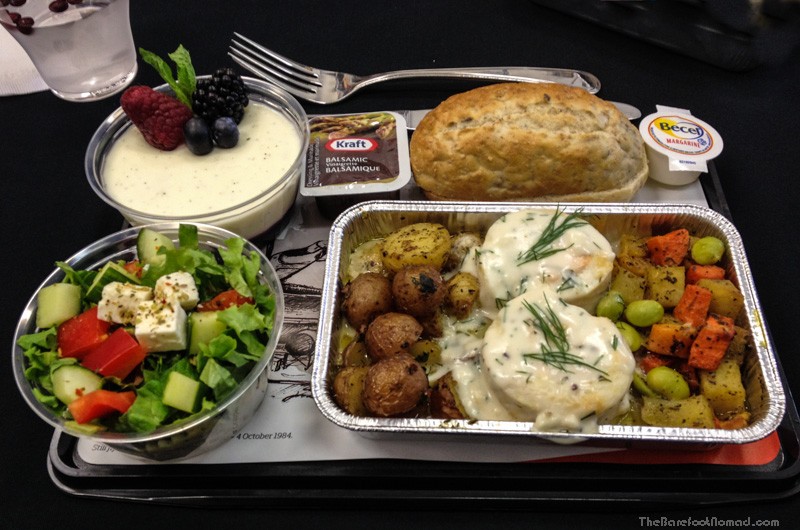 Special thanks to GMC Canada for sponsoring our trip and giving us the pleasure of driving the brand new 2015 GMC Yukon Denali from Dawson to Whitehorse. The only thing better than driving that stretch of road was doing it in a decked out Yukon Denali SUV. One word: Wow.
Also thanks to Yukon Tourism and Air North. You all made our trip unforgettable.