Need a little inspiration? Love a good read? Well, we've got you covered.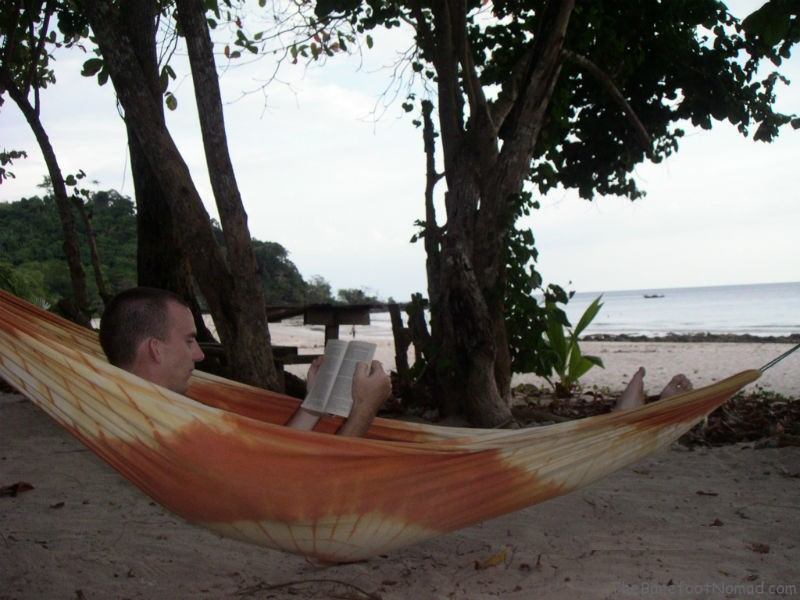 Here's our roundup of some great travel articles that inspired us to get out and explore:
Micheal at Time Travel Turtle tells the story of an orangutan named Apollo Bob, the man he grew up with and orangutan conservation efforts in the heart of Borneo.
Ian Ord of Where Sidewalks End combines an awesome Antarctic adventure with cuddly baby penguins on his trip to Port Lockroy, Antarctica. Adventure and cute baby animals? Count us sold.
We tried to pick just one post we loved on Nellie Huang and Alberto Molero's Wild Junket blog, but got so pulled in by stories like  floating above the clouds on Mount Emei and watching elephants crossing the Chobi river and driving along the Cape Peninsula in South Africa (more cute penguins!) that we just couldn't choose one.  We're completely astounded by how two people can fit so much adventure into one life. Don't they sleep? 🙂
Would you ever hop on a flight to Iran without a visa or plan? Well, Nate at Yomadic's done just that, and tells us about his impromptu visit to the home of a surviving veteran of the Iran/Iraq war.
Myanmar (formerly Burma) is just opening to tourism, and Steve from You're Not From Around Here, Are You? gives us a in depth tour of the stilt houses on Inle Lake in Myanmar.
Nothing says adventure like giant bears and remote wilderness. Bret and Mary from Green Global Travel fulfill a life-long dream of visiting the polar bears in Churchill, Manitoba and take some amazing photos to boot.
Alex of Alex in Wanderland is one badass travel blogger. Seriously, scuba diving in Iceland? This is definitely not my kind of scuba. My kind of scuba diving involves a bikini, a tropical beach and an ice cold beer afterward. That said, her scuba diving adventure in Iceland is sure to inspire anyone who's willing to risk freezing off important appendages.
If you thought scuba diving in Iceland was extreme, check out Wandering Earl's encounter with US customs. Now, Earl's the first to admit the bullet souvenir in his pocket and the Osama bin Laden Kulfa Ball candy may have had something to do with their reaction.
If all that's just a little too much excitement, Jeannie of Nomadic Chick weaves a lovely tale of a trip through Paris and Bordeaux. We dare you to read this and not fall in love with France, at least a little.
Brendan of Brendan's Adventures takes chilling just a little further, with a story that makes me want to hop on a plane and grab a hammock on the Banana Islands of Sierra Leone.
And one bonus article … we really, really loved this quirky look at the crumbling monument to insanity that is Aldof Hitler's Colossus of Rugen by Andy Higgs of Grown-up Travel Guide. The Colossus was a seaside resort planned by Hitler for some 20,000 guests. If built today, it would still be the largest hotel complex in the world.
OK, OK, we know we said there'd only be ten articles, but this was just too pretty not to include. Looking like they're lifted straight out of a fairly tale, these great photos of the floating lantern festival in Chiang Mai Thailand come from Daniel Nahabedian from Canvas of Light.
Do you have any favorite travel posts? Did we leave out something great? Let us know!